Obama to Netanyahu on Iran nuclear deal: What is your alternative?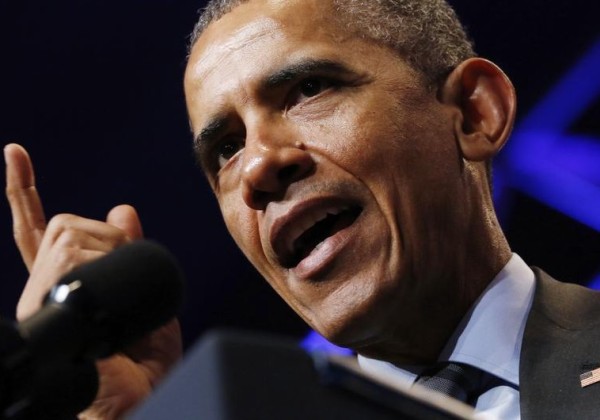 Speaking at press conference at the Americas summit in Panama City, Obama expressed that he is aware of Netanyahu's concerns, saying "The Prime Minister of Israel is deeply opposed to it, I think he's made that very clear."
Yet Obama also voiced a sense of frustration with Netanyahu's pessimism and intransigence concerning a diplomatic solution.
"I have repeatedly asked—what is the alternative that you present that you think makes it less likely for Iran to get a nuclear weapon? And I have yet to obtain a good answer on that that."
"Even a guy with the title 'Supreme Leader' has to be concerned about his own constituencies," Obama said.
"There may be ways of structuring a final deal that satisfy their pride, their optics, their politics, but meet our core practical objectives," he added
Yet Obama did not rule out the possibility of a diplomatic breakdown and explained that he too has his limits.
"What I've always said, though, is that there's the possibility of backsliding," Obama said, explaining that he too would not sign a deal if its content would not meet certain standards that would answer his government's concerns.
The White House has also struggled on a domestic front in its pursuit of a deal with Tehran, facing off against a hostile Republican party who has expressed extreme dissatisfaction and disapproval of the talks in Switzerland.
Recently Arizona Senator John McCain took to the airwaves, telling a conservative radio host that he took the Ayatollah's word more seriously than Secretary of State John Kerry's concerning the nuclear deal.
Obama told reporters at the conference that such outspoken sentiment  is detrimental.
"That's not how we're supposed to run foreign policy, regardless of who is president or secretary of state."
Secretary Kerry is scheduled to address both Republican and Democratic legislators this week, playing a key role in Obama's blitz to convince the Congress of Washington's part in shaping the deal.
"What I'm concerned about is making sure that we don't prejudge it, or those who are opposed to any deal whatsoever try to use a procedural argument essentially to screw up the possibility of a deal."