What Iran shared with Kenyan authorities on planned Easter holiday terror attacks
By Standard Team Updated Sunday, April 12th 2015 (standardmedia.co.ke)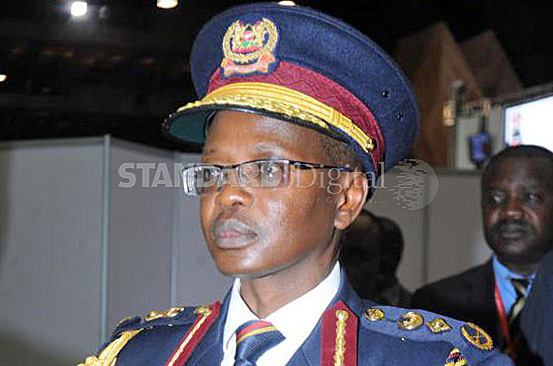 Kenya: Police and other security personnel received specific intelligence reports ahead of the Garissa attacks that claimed 148 lives of university students, The Standard on Sunday can authoritatively report. According to our sources, the Iranian government supplied intelligence information to Kenyan authorities preceding the April 2 terrorist attack on Garissa University College. A diplomat from a Middle East nation, who asked not to be named, told The Standard On Sunday that "the Iranian intelligence supplied intelligence about an impending attack more than a week before the Garissa attack," adding that "the Iranians had gathered information that Al-Shabaab was planning a massacre of Christians in Mombasa, Nairobi and Garissa during Easter". We also established that key officials within the Kenyan government received the intelligence on or about March 22, showing that the planned attack was to target Christian gatherings on university towns. The chain of the intelligence from Tehran's security services is one of the most controversial but best kept secrets in the wake of the GUC carnage. "The fact that security was increased at GUC means that they received the intelligence information. It is only that the officers were overwhelmed," confirmed Senior Director of Public Communication at State House, Munyori Buku. See also: 'They only took your life daddy, not your place in our hearts' Mutual interests Without delving into specific countries which provided the intelligence, Mr Buku said information sharing had become part of the fight against terrorism. He, however, requested that the Inspector General of Police be contacted to shed more light on how the intelligence  was gathered and managed. Although the Kenyan military and police refuse to confirm these claims for fear of antagonising traditional Western allies, The Standard on Sunday established from diplomatic sources and Iranian operatives in Nairobi that Kenya's and Iran's intelligence apparatus have grown closer lately out of mutual interest. The National Security Council reportedly met around this date to process the Iranian intelligence and dispatched reports to regional security committees in priority counties expecting enhanced security. Speaking to Reuters after the bloody attack, a female student at Garissa Teachers Training College confirmed that the institution's administration alerted students of a possible terror attack in Garissa.
"Then on Monday, our college principal told us that strangers had been spotted in our college. On Tuesday, we were released to go home, and our college closed, but the university campus remained in session." Members of Parliament from northern Kenya have separately corroborated this account. A first term MP allied to the Jubilee coalition said the police and security forces were sloppy in arresting the situation, leading to "senseless massacre of our children". "Some of us have seen the intelligence reports and I can assure you they were specific and actionable. Nothing was done and instead we (politicians from northern Kenya) are facing public lynching for allegedly covering financiers of terrorism," protested the MP. Efforts to get comment from National Assembly's chairman of National Security and Administration Committee Asman Kamama were fruitless as his phone went unanswered. However, speaking during a live television talk show this week, Kamama regretted that "the police could have done better, but they reacted (to Garissa attacks) rather late". The Standard on Sunday established that although Western intelligence services also had information about planned attacks, the Iranians had specifically warned the Kenyan government about imminent attacks on Christians at university campuses in Mombasa, Nairobi and Garissa. Unconfirmed reports suggest that the Egyptian government, which is also battling radical Muslim militants, also learnt from its intelligence agents in Eritrea that the Somali militants were plotting to attack targets in Kenya and warned the authorities. See also: 'They only took your life daddy, not your place in our hearts' It is from those cautions, the National Security Council met and subsequently passed information to County Security Committees, including that of Garissa. One of the targeted counties was Garissa but it is not clear why security was enhanced at the Garissa campuses although some accounts suggest that a prevalent opinion within security officials was that Al-Shabaab was unlikely to attack a university within a Muslim majority area. But the military appears to have taken the threat more seriously which explains its fast response with Special Forces. Investigations by The Standard on Sunday sought to establish the veracity of the Iranian angle. Although no government official wanted to speak on record, several described Iran as "a friendly country with whom we have shared intelligence often". More reliable Another told The Standard on Sunday that Tehran appears to have had a self-interest in supplying the intelligence – it sought to curry favour with the Kenyan authorities in the hope of securing a deal over two Iranian intelligence agents jailed in Kenya about two years ago. A Kenyan intelligence agent who cannot be named argued that "Tehran's intelligence on Al-Shabaab is more reliable and accurate given that it has supplied and supported militant groups in Somalia before".
The agent further argued that the Iranians have had interests on the East Coast of Africa for almost a millennium and have lately sought to expand the influence of their Shia religion through diplomacy and intelligence sharing among other methods with East African states, partly to check Turkey's forays in the region. According to this agent, Iran's intelligence operatives are active in Eritrea, Yemen and Nairobi where key Al-Shabaab planners and actors are based. In the wake of the rise of radical Sunni terrorist groups in Iraq and Syria, said the agent, Iran appears to have stepped up its interests on Al-Shabaab following reports that the Somalia terrorist group was planning to forge an alliance with the Islamic State in Iraq and Syria (ISIS), an alliance that would threaten Tehran's interests in Yemen where it is seeking to exert influence. To achieve that, Tehran is said to have inserted agents inside the Jubaland areas controlled by African Union. It is suspected that the Iranian agents, largely, picked intelligence on Al-Shabaab's plans on Kenya in the Eritrea capital, Asmara, Yemen and Nairobi.