China gets 40-year rights at Pakistani port
April 15, 2015, People's Daily (China)
China has been granted operation rights for 40 years at a port in Gwadar, a strategic deep-water seaport in Pakistan, Hong Kong-based Pheonix TV reported on Tuesday.
Infrastructure construction is nearly complete and the port could be put into full use bythe end of the year, Dostain Khan Jamaldini, chairman of the Gwadar Port Authority, wasquoted as saying. It could serve as a vital economic hub linking China and Pakistan, hesaid.
Gwadar, on the shores of the Arabian Sea in Pakistan's western province of Balochistan,occupies a strategic location between South and Central Asia and the Middle East, beingsituated at the mouth of the Persian Gulf, just outside the Strait of Hormuz, gateway forabout 20 percent of the world's oil.
It is also the end of the China-Pakistan Economic Corridor, which runs about 3,000kilometers from Gwadar to the northwestern Chinese city of Kashgar, an important part ofthe ancient Silk Road linking China with Eurasia and Africa.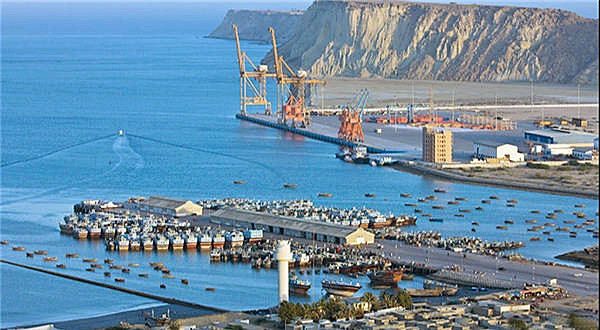 Oil from the Middle East could be offloaded at Gwadar and transported to China throughthe corridor, cutting the current 12,000 km journey to 2,395 km.
The TV station quoted Riaz Mohammad Khan, advisory board member of the Center forInternational Strategic Studies as saying: "It (the port) will turn the tables… it will reallybenefit Pakistan and China".
The economic corridor is an under-construction development connecting Gwadar toChina's Xinjiangvia roads, railways and pipelines to transport oil and gas. It will act as abridge for the new Maritime Silk Route that envisages linking 3 billion people in Asia,Africa and Europe, part of a trans-Eurasian project proposed by President Xi Jinpingin2013.
"Oil from the region to China will be facilitated," said Pakistani President Asif Ali Zardariin 2013 when China was given the contract to operate the port. Gwadar would become ahub of trade and commerce in the region, bringing together the countries of Central Asiaand lending new impetus to Pakistan-China relations, he said.
China is expected to invest $1.62 billion in the Gwadar project, including construction ofan eastern expressway linking the harbor and coastline, an international airport,breakwater and nine other projects expected to be complete in three to five years.
Gwadar will soon start building a container terminal measuring 1,200 meters and a 300-meter-long cargo terminal that can harbor four berths.
When fully operational, Gwadar will promote the economic development of Pakistan andbecome a gateway for Central Asian countries, including Afghanistan, Uzbekistan, linkingSri Lanka, Iranand Xinjiang to undertake marine transport.