Speaking at a joint Press conference in Harare yesterday, opposition leaders — who included MDC president Morgan Tsvangirai, Simba Makoni of Mavambo/Kusile/Dawn (MKD), National Constitutional Assembly (NCA) representative Madock Chivasa and his Zapu counterpart Njobisa Noku — said the sad reality in the country was that there was not much to celebrate in a supposedly free Zimbabwe.
Reading the four parties' joint press statement, MDC secretary-general Douglas Mwonzora said Zimbabweans were living in "a sorry state" and now needed to engage in a new struggle to realise their liberties that remained a pipedream.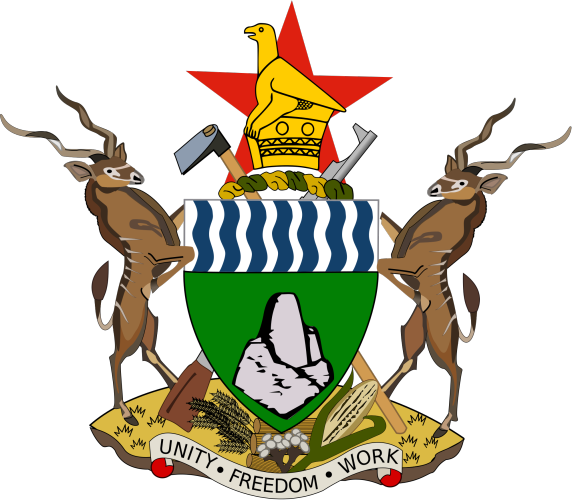 "You look at all those millions on the street-side in our cities, towns and villages vending to fend for a living for their families and you ask yourself, is this real independence?
"Did we fight for the freedom to flee our country and seek asylum in the Diaspora? Did we fight for the freedom to flee our country to become victims of xenophobic attacks in neighbouring countries?" Mwonzora said.
He added that Zimbabweans were longing for answers on the whereabouts of their economic dividend, including proceeds from diamonds.
"As we reflect on our struggle as a people and the current sorry national predicament, we must certainly conclude that the solution lies in none but ourselves.
"Just as we fought a brutal and protracted struggle against repression, so too must we always be ready to redeem ourselves from our current predicament of penury, poverty and deprivation.
"Independence is not enough without freedoms and prosperity and we must be ready to pay the ultimate price once again to save ourselves," Mwonzora said.
It was also pointed out yesterday that the country was marking its independence against the backdrop of an economic meltdown, soaring unemployment and widespread hunger — as well as the mysterious disappearance of political activist Itai Dzamara and the xenophobic attacks on foreigners including Zimbabweans in South Africa.
Tsvangirai said many Zimbabweans had "paid the ultimate price" as the fight against the "tyrant" entered the homestretch.
"We are at the level of despair and despondence that grips people who do not see the end of the struggle but there is no timeframe. We have always resisted the calls to take up arms as we believe in the democratic mode. This is not a sprint this is a marathon," he said, adding that "the fallacy that someone is going to liberate us is long gone".
Chivasa, who represented NCA leader Lovemore Madhuku, said there was no need to attend the Zanu PF-sponsored Uhuru celebrations today as the day meant nothing for 90 percent of the people.
"We are not going anywhere to listen to Mugabe hallucinating," he said.
Tsvangirai, who used to attend independence celebrations when he was the country's Prime Minister during the days of the government of national unity, also said he would not attend this year's commemorations because they had been reduced to political party events.
"When we were in the inclusive government we were humiliated when we attended the programmes. I will not attend such a function," Tsvangirai said.
Makoni said the country's independence was meaningless when the safety of its citizens could not be guaranteed.
"We are displaying to Robert Mugabe, (Defence minister) Sydney Sekeramayi and the service chiefs who must protect everyone, we are reminding (vice presidents) Emmerson Mnangagwa and Phekezela Mphoko that it cannot be a meaningful independence when one among us is missing," Makoni said.
Meanwhile, the Zanu PF formation that includes liberation war icons and former ministers Rugare Gumbo and Didymus Mutasa said their erstwhile comrades in the ruling party should not waste the country's scare resources celebrating failure.
Gumbo, who is spokesperson of the group and one of the few surviving members of the respected Dare ReChimurenga — the War Council that executed the liberation war while the likes of Mugabe were locked up — said his heart was bleeding that only a few people were enjoying the gains of the struggle while the majority were wallowing in "man-made poverty".
"There is nothing to celebrate. We are concerned by the lack of support to the families of those who died. We should do more on the economy, service delivery and not to spend money celebrating nothing.
"We fought for this country for the benefit of all the people not just a clique. I am old and I do not care for a position but I want democracy," Gumbo said.
Mutasa, a former top ally of Mugabe, said it was "painful" that such a significant day had been reduced to "nothing by the greediness of a few individuals."
"There is nothing to celebrate. There is no money to pay civil servants and other workers because the economy is in intensive care. For the same reason our people are being killed in South Africa looking for jobs.
"We have looked east for too long with nothing coming from there for the good of our people. Wanhu wedu watambudzika (Zimbabweans are suffering) left right and centre.
"The situation has been getting worse all the time, which is why we find nothing to celebrate on an important day such as this one," Mutasa said.