One compelling image has come to represent all the Greek people who treated desperate migrants like fellow human beings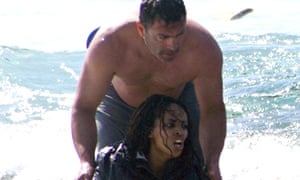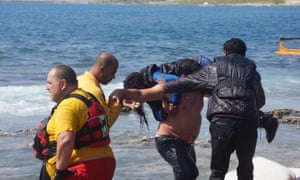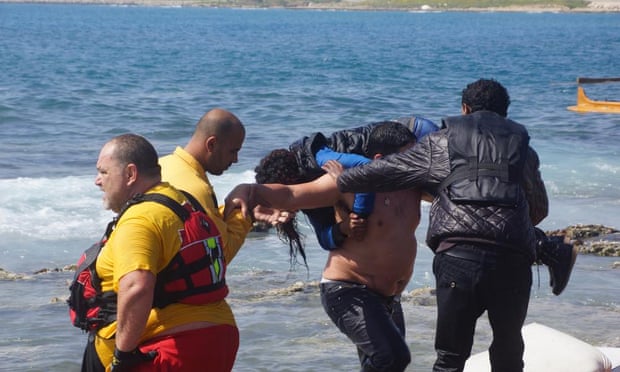 On Friday, it emerged that he had also rescued a pregnant woman who gave birth to a healthy baby boy in Rhodes general hospital. In a sign of her gratitude, the Eritrean, who did not want to be identified, told nurses she would name her son after him. While Deligiorgis's heroism has raised the spirits of a nation grappling with its worst economic crisis in modern times, he is far from alone. All week there have been stories of acts of kindness, great and small, by islanders who rushed to help the emigrés. One woman stripped her own child to swaddle a Syrian baby, hundreds subsequently rushed to donate food and clothes.
"They are souls, like us," said Babis Manias, a fisherman, breaking down as he recalled saving a child.
"We couldn't believe it at first. We thought it was a tourist boat, what with all the hotels along the beach. I've never seen anything like it, the terror that can haunt a human's eyes."
The incident has highlighted the extraordinary sacrifice people on the frontline of Fortress Europe will often make as the humanitarian disaster unfolding on the continent's outer reaches becomes ever more real. Last week close to 2,000 migrants were reported entering he country with the vast majority coming through its far-flung Aegean isles. Most were said to be Syrian students and other professionals able to afford passage to the West.
"As long as there are crises in their own countries and desperation and despair, they will look to Europe," said Giorgos Tsarbopoulos, who heads the United Nations refugee mission in Athens. "And as long as there are no legal alternatives they will take these great risks to get here."
Like other passengers, Nebiat, who would spend most of the week in hospital being treated for suspected pneumonia, has no desire to stay in Greece. Sweden is her goal. And on Thursday she boarded a ferry bound for Piraeus, the continuation of a journey that began in the Eritrean capital of Asmara, took her to Sudan and from there to Turkey travelling on a fake passport. "I am lucky," she said as she was reunited with those who made the journey with her. "Very lucky to be alive."
Deligiorgis falls silent at the mention of heroism. There was nothing brave, he says, about fulfilling his duty "as a human, as a man". But recounting the moment he plucked the Eritrean from the sea, he admits the memory will linger. "I will never forget her face," he says. "Ever."