Mubarak era business tycoon offers LE4.6 bn for reconciliation with government
By Waad Ahmed, Sunday 3 May 2015, Ahram (Egypt)
One of the most prominent cases against the business tycoon involves exporting natural gas to Israel below market rates, resulting in losses to Egypt
 Egyptian business tycoon Hussein Salem sent on Sunday a request to the country's premier to pay the government LE4.6 billion (half his fortune valued at LE8 billion) in exchange for reaching a reconciliation, his lawyer Mahmoud Kebeish told Ahram Online. Hussam Qawich, a cabinet spokesman, was not able to confirm or deny the reception of the request, pointing out that in such a case the government would have to first conduct a legal investigation. According to Kebeish, article 18 of the criminal court allows the country's premier to create a reconciliation committee if a defendant or his lawyer request it.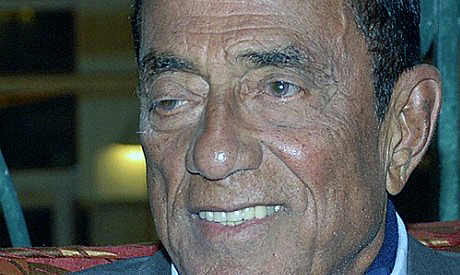 Salem escaped from Egypt following the eruption of a popular uprising in 2011 that ousted long time autocrat Hosni Mubarak. He currently resides in Spain, where he holds citizenship. The Mubarak era mogul was acquitted in a graft case along with Mubarak and others, and charges against him were dropped in the most prominent of the cases that involved exporting gas to Israel at a loss to Egypt.
Salem was accused of collaborating with Mubarak and a former petroleum minister to illegally acquire the rights to export Egyptian natural gas to Israel at below market rates. He currently faces two retrials on charges of illegally acquiring land, squandering public funds and illegally selling electricity, in addition to a pending investigation on illicit gains.
A conciliatory deal between Salem and Egypt's successive governments never materialised despite continuous offers. In the spring of 2012, Salem offered to the Muslim Brotherhood government to give up half his fortune in exchange for dropping all charges against him, in a deal that was never reached. Another offer was made in January 2014 to the interim government, prior to the election of Egypt's current president Abdel Fattah El-Sisi.