Uganda: NDA cautions on fake anti-malaria drugs
By SHABIBAH NAKIRIGYA, Friday, 8 May 2015. The Daily Monitor (Ugandas)
KAMPALA. The National Drug Authority (NDA), has warned of substandard antimalarial drugs that are being sold on the market. Contributing during a dialogue on improving public confidence in the quality of medicines in Uganda, the acting executive director of NDA, Ms Kate Kikule, said the substandard drugs are inappropriate. "Being that malaria is the biggest burden in Uganda, certainly antimalarial drugs are on high demand and most of the cited substandard products on the market are antimalarial and antibiotics, Ms Kikule said.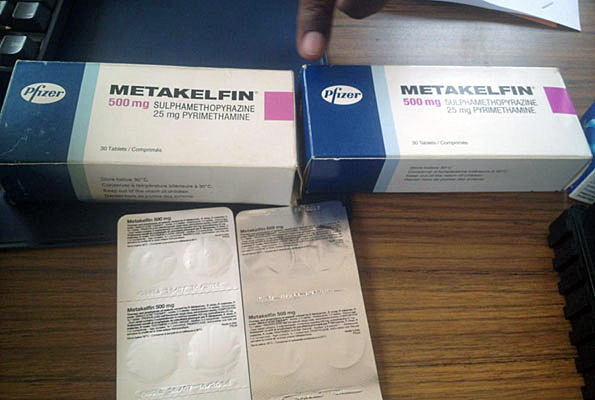 She noted that there are illegal drug dealers who manufacture the products with the intention of exploiting unsuspecting Ugandans.  "Without quality medicine which is intended to treat the patients suffering from malaria, the disease will progress to severe stages and may cause disastrous effects," Ms Kikule warned. Ms Kikule also asked the government to establish micro biology laboratory testing services.
"We have been undertaking tests by taking the samples abroad like in Europe, South Africa and Kenya but if the tests are done here, the speed at which we can respond and take action can be enhanced," Ms Kikule said. Mr Morris Seru, the acting assistant commissioner of Pharmaceutical services at the ministry of Health, called for the need to increase the subsidies of Global fund.
He said ever since the money was reduced, two years ago, there has been an increase in the supply of substandard drugs on the market.
Reports
International health experts have in the past warned of a mounting health crisis in parts of Africa because of an influx of counterfeit medicine from Asia that is playing havoc with the treatment of diseases such as malaria. Porous borders in Africa coupled with indifferent oversight in China are combining to turn the continent and its pressing health problems into a free-for-all for maverick manufacturers, some of whom are producing pills with no active ingredients at all. Several recent studies warn that as many as one-third of malaria drugs in Uganda and Tanzania are fake or substandard, with most believed to originate in China or India.