China declines to confirm or deny Djibouti base plan
BEIJING (HAN) May 11,2015.  
China
declined to confirm or deny a report that it was in talks for a military base in Horn of Africa country Djibouti, saying only that it wanted to make a greater contribution to regional peace and stability.
Djibouti President Ismail Omar Guelleh told Agence France-Presse that the talks were ongoing and that Beijing's presence would be welcome in the former French colony, which borders Somalia, Eritrea and Ethiopia. The United States and France both already have bases in the country and its port has been used by foreign navies, including China's, participating in the fight against Somali pirates.
Chinese Foreign Ministry spokeswoman Hua Chunying said she had "noted" the report. "What I can tell you is that China and Djibouti are traditionally friendly. Over the past few years both countries' friendly cooperative relationship has continued to develop, and in all areas there is practical cooperation," she told a daily news briefing.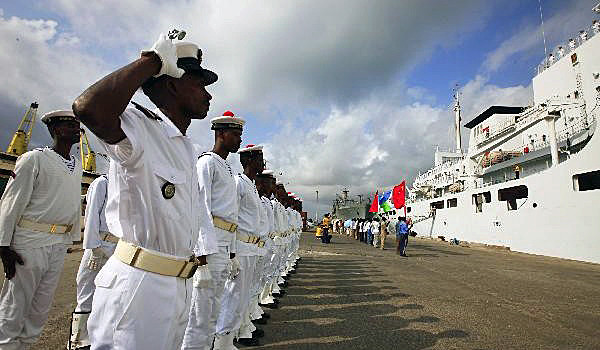 "What needs to be explained is, maintaining regional peace and stability accords with all countries' interests, and is the joint desire of China, Djibouti and all other countries. China is willing to, and ought to, make more contributions in this regard," Hua added, declining further comment. The Defense Ministry had yet to respond to a request for comment.
In an effort to douse fears about Chinese plans connected to its increasingly modern and confident military, Beijing has repeatedly said it does not want military bases abroad. In 2009, Chinese officials distanced themselves from comments by a rear admiral, Wu Shengli, who urged the nation to set up navy supply bases overseas for the anti-piracy fight. Wu is now China's naval chief.
Chinese ships have undertaken anti-piracy operations off Somalia since late 2008, and in early 2010 Beijing agreed to join the multi-nation effort to protect shipping in the Gulf of Aden and nearby stretches of the Indian Ocean. Experts have said that China will likely one day have to overcome its discomfort about overseas military bases, as its forces are drawn into protecting the growing interests of the world's second-largest economy. Reuters