UN Security Council to meet Thursday on Burundi
THURSDAY, MAY 14, 2015, Daily Nation (Kenya)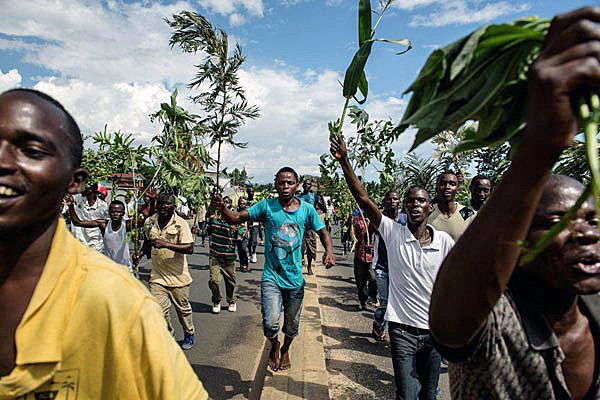 The UN Security Council on Thursday will hold urgent consultations on Burundi after a top general announced that the president was removed from power.
France called for the meeting which will be held immediately after talks on Iraq, the Lithuanian presidency of the council said.
Burundi was thrown into turmoil when General Godefroid Niyombare, a powerful former intelligence chief, announced by radio that President Pierre Nkurunziza had been overthrown.
Nkurunziza had left the country and was traveling to neighbouring Tanzania for talks with regional leaders.
Niyombare ordered that all borders and the Bujumbura airport be closed.
UN Secretary-General Ban Ki-moon earlier made an urgent appeal for calm and restraint in Burundi.