AfDB gets new president today
By KENNETH AGUTAMBA, 28 May 2015, New Times (Rwanda)
The African Development Bank (AfDB) will today get a new President, to replace Rwanda's Dr Donald Kaberuka, who has been at the Bank's helm since 2005. Eight candidates are vying for the position and since Monday when the 50th Annual Meetings of AfDB kicked off in the Ivory Coast capital of Abidjan, lobbyists have been engaged in closed-door meetings in last gasp efforts to win the support of member states.
Kaberuka, 64, who served as Rwanda's finance and economic planning minister before he was elected to head Africa's top financial institution, delivered his last speech as AfDB president on Tuesday. He will hand over the mantle to his successor on September 1.
The candidates seeking to replace Kaberuka include Nigeria's Akinwumi A. Adesina, Sufian Ahmed of Ethiopia, Tunisia's Jaloul Ayed, Kordje Bedoumra (Chad), Caboverdean Cristina Duarte (Cape Verde), Samura M. W. Kamara (Sierra Leone), Zimbabwe's Thomas Sakara and Birama Boubacar Sidibe of Mali.
The AfDB operates under the leadership of the president, who serves as the legal representative of the bank, its chairperson of the board of directors, and the chief of staff. An AfDB president is elected by the Board of Governors to serve a five-year term, renewable only once.
Kaberuka was first elected in July 2005 and, in May 2010, he was re-elected for his his last five-year term. With 78 per cent approval of the board of governors, Kaberuka was elected with the highest number of votes in the history of the 50-year-old financial institution. The rules of procedure governing the election of the president of AfDB require that the bank holds the election of the president during the annual meeting closest to the end of the term of office of the serving president.
Accordingly, the board of governors will elect Kaberuka's successor today.
Candidates debate
Yesterday, there was a debate session between the candidates and members of the board of governors in Abidjan. The debate will have helped the board of governors (who are the Ministers of Finance of 54 African countries) to make up their mind on who was best placed to build on Kaberuka's legacy and take the bank to the next level.
Whoever the governors will choose today has the blessings of the outgoing president who, on Tuesday, said they are preparing a "soft landing" for the new man in charge. "To my incoming successor, my very best wishes; 10 years goes by quickly. It is a complex and merciless job, but very exciting. It is, in fact, not a job – but a mission. It is the fire in the belly that will see you overcome the many inevitable moments of frustration.
"We are preparing a well-designed transition for your smooth landing and to allow you to hit the ground running," said Kaberuka. The outgoing AfDB president spoke of the five priority areas that his administration promoted, including; infrastructure (spent $28 billion on infrastructure, mainly energy, transport, water and ICT); supporting the private sector (scaled up annual operations in this area from $200 million in 2005 to $2 billion this year); regional economic integration (committed $4 billion to such areas as transport corridors and power pools); investing in fragile states; and leveraging convening power, knowledge and voice.
Kaberuka also said he leaves AfDB "very robust, financially," saying it retains its triple AAA rating, and that it had tripled its capital base, with paid-in capital plus reserves now at $9 billion.
He paid tribute to Rwanda for sponsoring him for AfDB's top job, and Africa for supporting him all through.
Who are the candidates?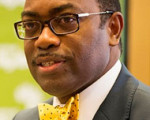 Akinwumi A. Adesina. Nigerian by nationality, he was born in February 6, 1960. He's currently Nigeria's minister for agriculture and rural development. He holds a PhD and Masters degree in Agricultural Economics from Purdue University, US. He obtained First Class Honours bachelors degree in Agricultural Economics from University of Ife, Nigeria.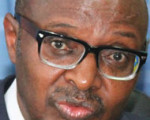 Sufian Ahmed. Born on May 10, 1958, Ahmed is Ethiopia's current minister for finance and economic development. Previously, he served as the commissioner of Ethiopian customs authority. Ahmed has a Masters degree in Economic Planning and Development.
Jaloul Ayed. Born in February 1951, he's a former Tunisian minister for finance, who also served as vice-president of Citibank. He's currently the president of MED Confederation, an alliance which aims to promote socioeconomic cooperation in the Mediterranean region. He has a Master's degree in Economics from University of Maryland.
Kordje Bedoumra. The Chadian candidate was born in 1951 and he's his country's current minister for finance and budget. He holds a degree in Civil Telecommunications Engineering from the Ecole Nationale Supérieure de Télécommunication, Paris, France, obtained in 1979.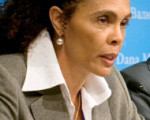 Cristina Duarte. Born in 1962, Duarte is the only female candidate. AfDB has never had a female president in its 50 years of existence. The Cabo Verdean is her country's current minister for finance and planning. She has a Masters in International Management.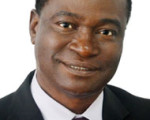 Samura M. W. Kamara. The Sierra Leonean was born in 1951 and is the current minister for foreign affairs and international cooperation of his country after previously serving as minister for finance and economic planning. He has a Bachelors, Masters and PhD in Economics.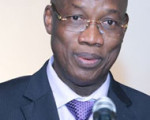 Boubacar Sidibe. The Malian national was born in 1952 and is the current Vice-President, Islamic Development Bank, Jeddah, Saudi Arabia. Previously, he was the managing director, Shelter Afrique in Nairobi, Kenya. He has a Masters degree in Engineering.
Thomas Sakara. Born in 1955, Sakara is Zimbabwe's candidate for the top AfDB job. He was an employee of the African Development Bank until October 2014 when he retired from the bank's service. He has also previously served as the AfDB vice-president for country and regional programmes. He has a Masters degree in Economics.