THURSDAY, 28 MAY 2015, Daily Nation (Kenya)
Kenya is among the countries expected to vote for the re-election of Josef "Sepp" Blatter who is seeking a fifth term as president of Fifa — the world football governing agency.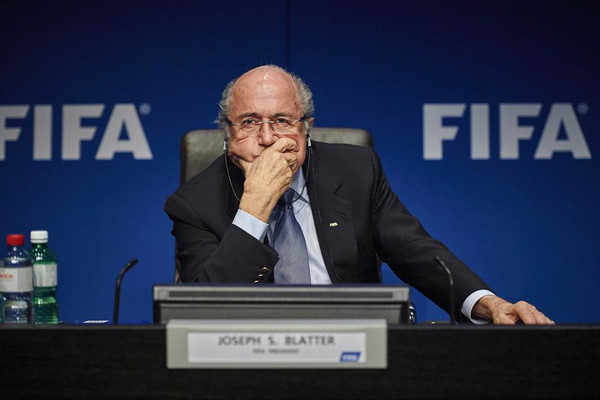 Mr Blatter, who has led Fifa for the past 16 years, has come under increasing pressure to either quit or postpone the elections after seven Fifa officials were arrested in Zurich for corruption related offences. The US has asked Switzerland to extradite the top officials so that they can be tried in American courts.
Kenya is one of the 12 nations that form the East and Central Africa Football Association (Cecafa). All 12 are expected to back Mr Blatter against his only challenger, Jordanian Prince Ali Bin al-Hussein.
Mr Blatter's candidature has been opposed by Europe's football association, Uefa. British Premier David Cameron is among the political leaders who have challenged Mr Blatter to resign in the wake of the corruption allegations against Fifa.
However, Mr Blatter, 79, has received the support of Russian leader Vladimir Putin.
Fifa has distanced itself from the seven officials who were arrested and who are likely to face Sh18 billion corruption charges should they be extradited.
Mr Blatter has provisionally banned the seven, and four other individuals, from carrying out any football related activities on a national and international level.
"Let me be clear, such misconduct has no place in football and we will ensure that those who engage in it are out of the game," Mr Blatter said in a terse statement.