FRIDAY, 29 MAY 2015, Daily Nation (Kenya)
The deadly boundary disputes which have so far claimed more than 100 lives in the North Rift are fuelled by dreams of billions of shillings arising out of the recently discovered oil in the region. Our month-long investigations during which we talked to villagers, elders, political and religious leaders revealed a vicious fight for a pie of the resources which could run into hundreds of billions of shillings. Poverty levels in the area are as high as 94 percent according to the latest economic indices, raising the desire to escape it to fever pitch levels, experts said.
And they say the only way to end the conflicts is for the government to move fast and end the abject poverty. Local communities in sub-counties where oil exploration is undertaken will earn five per cent of royalties once Kenya starts exporting crude from 2018, according to the Petroleum Act 2015. County governments with crude deposits will be entitled to 20 per cent of the State petroleum income.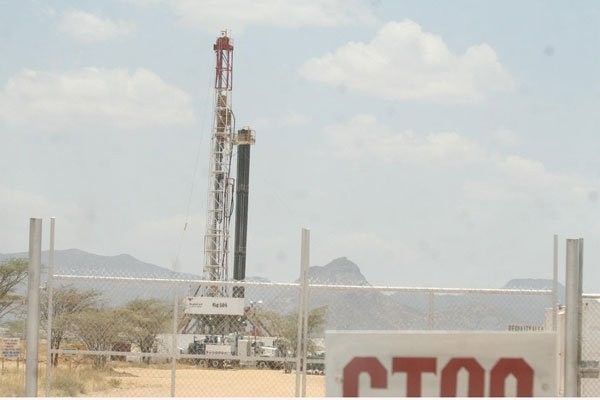 Kenya estimates its crude oil reserves to be about 600 million barrels – which experts say is enough to make the export business viable. But it is only in Turkana that commercially viable deposits have been discovered despite finds in other regions, making the scramble for a piece of the pie deadly.
Even before drilling proper has begun, residents of the area under exploration are already enjoying benefits unimaginable in other areas. Residents were getting scholarships to study in Ivy League universities abroad even as hundreds are employed.
Yesterday, Tullow Oil denied oil had anything to do with the conflicts even as it announced it had doubled its social investments budget in Turkana to Sh340 million annually and spoke of its other economic benefits. "As a way of helping entrepreneurs who lack capital to do business with us, in 2014, we signed a Sh225 million contract with 36 companies from Turkana County to supply vehicles to Tullow Kenya through the Light Vehicles ownership Scheme," Evelyne Serro, the communications officer at Tullow Kenya told the Saturday Nation. She said that last year Kenyan companies supplied goods and services worth $115 million (approximately Sh10 billion.)
She added that as of December 2014, the total workforce comprised 91 per cent Kenyan, with 62 percent from the Turkana community. It is benefits like these that are making Turkana's neighbours look on with envy, some say. "The scramble is purely for resources," Baringo Senator Gideon Moi told the Saturday Nation. He said KVDA's plans to roll out Sh6 billion investments in the area are also a source of conflict.
Among the disputed areas are Kainuk and Kaputir along the border of West Pokot and Turkana South. Lodwar Catholic Diocese bishop Father Dominic Kimngetich claimed that some members of the Pokot community want the boundary shifted so that areas with oil reservoirs are under their jurisdiction. His Eldoret counterpart Cornelius Korir said the discovery of oil has fueled conflict but added oil was not the only cause of conflict in the region.
''There is geothermal, hydro-power among other disputed resources that the government needs to address," Bishop Korir said.
Human rights activists also attributed the conflict to the discovery of minerals, especially oil and geothermal, claimed by warring communities. "The killings are no longer about cattle but ownership of land where minerals are located. Each community wants to have a slice of the proceeds from the deposits," said Mr Eliud Emeri of Turkana Peace and Reconciliation, a lobby operating in the region.
He cited the fact that the fights were on the boundary between East Turkana and Pokot East, near Nakukulas, where commercial oil deposits were recently discovered by Tullow Company. "The fights have previously concentrated in Turkwel, where Hydro-power plant is located since the Pokots and the Turkana want a share of it, but now it is shifting to where such minerals such as oil, diatomite or geothermal are located," argued Mr Emeri.
Turkana Governor Josphat Nanok and his West Pokot counterpart Simon Kachapin have petitioned the national government to send surveyors to mark the area disputed by the two counties. "We know the government has the machinery to deal with this issue once and for all, with a series of meetings between elders from the two communities as they are better placed to understand exactly what has transpired all these years," West Pokot Senator John Lonyangapuo said.
A meeting to try to resolve the conflict three weeks ago was told many multibillion-shilling projects initiated by KVDA and other development agencies in the cattle rustling-prone areas in the North Rift have stalled due to rampant cases of insecurity. KVDA Managing Director David Kimosop said the conflict was scaring away potential investors.
"Kerio Valley sits on massive enormous resources but with elusive peace no meaningful development will be achieved," Mr Kimosop said.
Reports by Barnabas Bii, Wycliff Kipsang, Stanley Kimuge and Rachel Kibui