Nigeria: Buhari will be sorely tested
29 May 2015, Business Day (South Africa)
GENERAL Muhammadu Buhari, who will be inaugurated on Friday as Nigeria's new president, has the distinction of being the first candidate to oust the incumbent in a free, fair and credible election.
He was petroleum minister during the 1970s oil boom, when he played a big part in the establishment of the state-owned Nigerian National Petroleum Company, which is now a big part of that country's oil problem.
The tragic irony is that Gen Buhari will be taking over a country that is Africa's largest oil producer, but now has a shortage of fuel so dire that the economy is grinding to a standstill. Banks, cellphone and internet operators, airlines and other services have had to scale back operations drastically, and warned of complete shutdowns.
The shortage is not the first in a country in which corruption, fraud and mismanagement have crippled the sector, and a dysfunctional system of subsidies prevented new investment in refining capacity.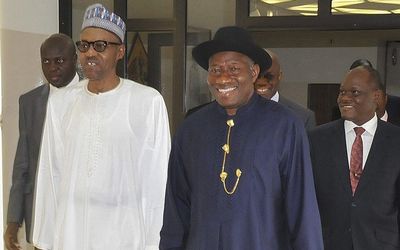 Gen Buhari will have to deal with that urgently, and negotiate with the oil majors to restore supplies to levels that can get the country back to business. He will also have to tackle the economic ills that saw it spend its oil windfall unwisely and allowed it to be hit hard by the steep decline in the oil price. The economy is not diversified enough, as it is still dependent on oil for more than two-thirds of government revenue, and almost all its export revenue.
The current account of its balance of payments, which was in surplus for years, is expected to be in deficit for the next few years. Its credit rating has been downgraded to the subinvestment grade "junk" rankings, and it has had to budget for austerity just to pay public servants and meet its commitments.
Gen Buhari has promised to tackle corruption, get rid of fuel subsidies and spread wealth more evenly. He will be up against powerful vested interests and it will not be easy. But the crisis leaves him with little alternative.
SA would do well to take some lessons from Nigeria — corruption and mismanagement ultimately cripple even strong economies; state oil producers could be a liability; private investment needs to be harnessed; and windfalls must be spent wisely.