Mugabe's knives still out as Zimbabwe ruling party suspends 89 members, deepening purge
 It is striking that despite several rounds of purges over six months now, Mugabe feels he hasn't yet subdued Mujuru loyalists.
 PRESIDENT Robert Mugabe's Zimbabwe African National Union-Patriotic Front (Zanu-PF) barred 89 officials from holding office for two to three years, deepening a purge in the ruling party. The officials, including Deputy Mines Minister Fred Moyo and former environment minister Francis Nhema, were suspended for allegedly working with former Vice President Joice Mujuru to topple Mugabe, Zanu-PF spokesman Simon Khaya Moyo told reporters Friday in the capital, Harare.
The action follows the dismissal of seven senior officials and the suspension of 13 more on May 22 for the same reason. The party's disciplinary committee has completed investigations in six provinces, and more suspensions and dismissals may follow when it finishes probes into the remaining four, Moyo said.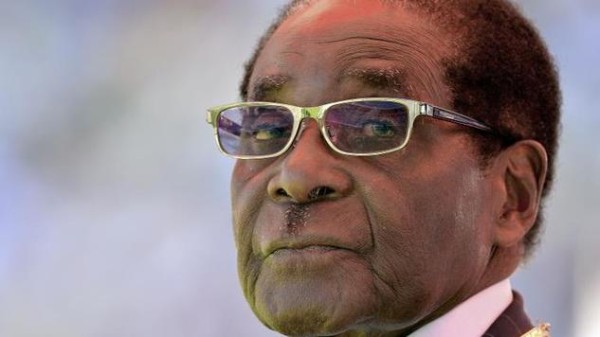 December purge
Mujuru, party Administration Secretary Didymus Mutasa and spokesman Rugare Gumbo were dismissed from ZANU-PF on Dec. 10. The three were accused of heading a faction seeking to depose Mugabe, accusations they all denied. Despite a lull after the December purges, in March an influential US think tank, the Council on Foreign Relation's Centre for Preventive Action, reflecting a growing view among Zimbabwe analysts, argued that the risk factors associated with political instability in the country were growing fast.
"Mugabe may serve out his term and successfully hand off power to an anointed successor, but events may unfold in a less orderly fashion," the CFR analysis, authored by former US ambassador to Namibia George Ward, said. Three scenarios that could trigger acute instability were presented: that Mugabe dies or becomes incapacitated before installing a chosen successor, that his control is challenged and undermined by growing party factionalism, or an economic crisis triggers demands for political change.
While Mugabe has sought to maintain an active schedule and is current political head of the African Union and the regional Southern African Development Community (SADC) as he targets another run in 2018, he has however travelled abroad for treatment several times, and has recently been more dependent on his wife for physical support. It is the second scenario that presents a more immediate challenge, according to the non-partisan CFR.
Opposition disarray
With the opposition MDC party in disarray following a routing in 2013 elections, the intrigue has come from within the ruling ZANU-PF. Despite the accelerated purge targeting Mujuru's allies, it has been lost that the former vice president enjoys strong support at the local and regional party levels. She also has significant support among Zimbabwe's "securocrats" on the basis of her liberation struggle record, a war in which she fought under a nom de guerre that translates as Comrade Spill Blood. Her husband was the commander of Mugabe's liberation army and led Zimbabwe's army after independence.
It is striking that despite several rounds of purges over six months now, Mugabe feels he hasn't subdued Mujuru loyalists and has to continue political attacks to marginalise our oust them. It is these factors that may have emboldened her to speak out early March after a sustained propaganda during Mugabe's 91st birthday party last weekend.  At his lavish party on February 28, Mugabe branded Mujuru a witch and accused her of plotting to kill him. He claimed that she had hired Nigerian shamans and performed bizarre rituals aimed at killing or ousting him so that she could become the country's leader, he charged.
Mujuru speaks out
But Mujuru, who had kept a low profile since she was ousted in December, finally spoke out in some detail. "I've kept quiet out of respect for President Mugabe, but people mustn't mistake my silence as weakness or guilt," Mujuru told news wire Bloomberg in an interview on March 4 from Harare, Zimbabwe's capital. "I'm not weak and I'm not guilty." "I'm a Christian woman, born into the Apostolic Church, the president knows that," Mujuru, 59, said. "I don't practice witchcraft.".
"I'm ready to be taken before the courts if they think there's a real story, if they think I was trying to kill or remove President Mugabe," Mujuru said. "I haven't betrayed anyone, not him, not the leadership, not the party. This is some kind of presidential fantasy." The CFR said that she cannot be counted out, even as vice president Emmerson Mnangagwa, who replaced her and has himself fallen out with Mugabe in the past then was rehabilitated, seeks to consolidate what may turn out to be another poisoned chalice.
The president's wife Grace Mugabe is seen as seeking to enlist him as her future patron and protector, even if she has exhibited presidential ambitions of her own. Mugabe in a television interview ahead of the birthday party termed his wife raw and "not strong enough yet".
According to the CFR's analysis, while his recent moves have seen the president take personal control of ZANU-PF, which is inextricably tied to the state, "significant opposition to Mugabe's authoritarian role would likely be met by repressive measures, but conceivably could trigger a crisis within the ZANU-PF".