MasterCard sets up shop in Somalia
JUNE 05 2015, Mail & Guardian (South Africa)
CAPE TOWN — MasterCard Worldwide this week started issuing credit cards in Somalia in a bid to tap the $1.6bn annual remittances business that has been disrupted by US and UK banks suspending their services on fears of inadvertently being involved in money laundering or terrorist financing. MasterCard is linking up with Somalia's Premier Bank and has already distributed its first credit cards to Somalis, after a three-year process to set up shop in the strife-torn nation in the Horn of Africa, said Daniel Monehin, division president for sub-Saharan Africa.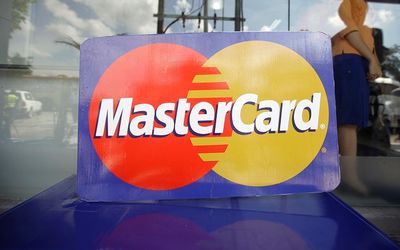 The move signals Mastercard's willingness to undertake risks in Africa, even going into the continent's most dangerous corners ahead of its key competitor, Visa. It also heralds a first step in lifting the effective financial blockade of Somalia."We're not lowering our standards, we are keeping with all anti-money-laundering regulations," Mr Monehin said in an interview on the sidelines of the World Economic Forum for Africa in Cape Town.
He said he expected the cards to be used for ATM withdrawals, to begin with. Somalia has been increasingly financially cut off from the rest of the world, leaving its vast and wealthy diaspora unable to send money back home. After several banks in the US and the UK withdrew their services from Somalia, citing increasing regulatory costs, yet another blow came earlier this year when Kenya, home to a large Somali community, cracked down on informal money-transfer systems known as hawalas that were key in Somali remittances.
"If the country's not under sanctions, it's open for business," said Mr Monehin of the decision to tap the Somalian market, adding that MasterCard won't charge over and above what it charges elsewhere because of the tough operating environment there, although additional fees may be extracted by the partner bank. Somalia has been in the throes of a civil conflict for a quarter of a century. Al-Shabaab, an al-Qaeda-linked Islamic militant organisation, is engaged in constant battle with the local army and other African forces from Kenya and Ethiopia.
It ranks as one of the world's most corrupt countries by Transparency International. Remittances sent back home to Somalia are crucial for the majority of families and businesses and the government is keen to see MasterCard and other formal financial-services providers take root in the country. "With the arrival of MasterCard in Somalia it is a major signal that in addition to hawala … there is now a safer, formal, more secure and more traceable way of transferring funds to Somalia," said Abdirahman Yusuf Ali Aynte, the Somalian minister of planning and international co-operation, in an interview.
And while he doesn't expect Somalis to stop using hawalas any time soon, Mr Ali Aynte said that his government shares the concerns of British and American regulators and is eager to see more of the remittances business transferred to formal providers like MasterCard. "From a government perspective we have the same concerns that the US and the UK have, but we are much more sympathetic to our population, so we are not able to cut it (hawala) off at the moment. But if we can transition to a more secure, traceable, safe, recognised system, that is our goal," he said.