SEAL Team 6: A Secret History of Quiet Killings and Blurred Lines
By Mark Mazzetti, Nicholas Kulish, Christopher Drew, Serge F. Kovaleski, Sean D. Naylor and John Ismay, 6 June 
The unit best known for killing Osama bin Laden has been converted into a global manhunting machine with limited outside oversight.
They have plotted deadly missions from secret bases in the badlands of Somalia. In Afghanistan, they have engaged in combat so intimate that they have emerged soaked in blood that was not their own. On clandestine raids in the dead of the night, their weapons of choice have ranged from customized carbines to primeval tomahawks.
Around the world, they have run spying stations disguised as commercial boats, posed as civilian employees of front companies and operated undercover at embassies as male-female pairs, tracking those the United States wants to kill or capture.
Those operations are part of the hidden history of the Navy's SEAL Team 6, one of the nation's most mythologized, most secretive and least scrutinized military organizations. Once a small group reserved for specialized but rare missions, the unit best known for killing Osama bin Laden has been transformed by more than a decade of combat into a global manhunting machine.
That role reflects America's new way of war, in which conflict is distinguished not by battlefield wins and losses, but by the relentless killing of suspected militants. Almost everything about SEAL Team 6, a classified Special Operations unit, is shrouded in secrecy — the Pentagon does not even publicly acknowledge that name — though some of its exploits have emerged in largely admiring accounts in recent years. But an examination of Team 6's evolution, drawn from dozens of interviews with current and former team members, other military officials and reviews of government documents, reveals a far more complex, provocative tale.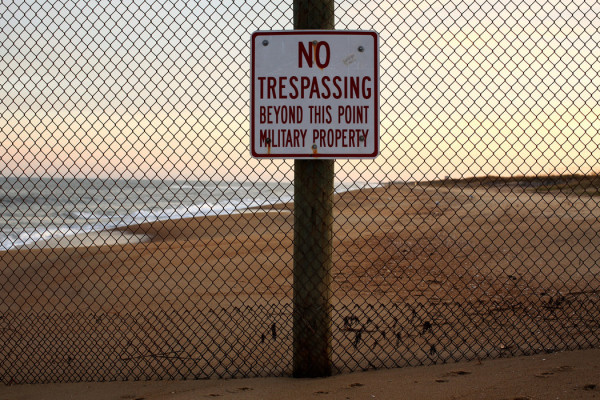 While fighting grinding wars of attrition in Afghanistan and Iraq, Team 6 performed missions elsewhere that blurred the traditional lines between soldier and spy. The team's sniper unit was remade to carry out clandestine intelligence operations, and the SEALs joined Central Intelligence Agency operatives in an initiative called the Omega Program, which offered greater latitude in hunting adversaries.
Team 6 has successfully carried out thousands of dangerous raids that military leaders credit with weakening militant networks, but its activities have also spurred recurring concerns about excessive killing and civilian deaths. Afghan villagers and a British commander accused SEALs of indiscriminately killing men in one hamlet; in 2009, team members joined C.I.A. and Afghan paramilitary forces in a raid that left a group of youths dead and inflamed tensions between Afghan and NATO officials. Even an American hostage freed in a dramatic rescue has questioned why the SEALs killed all his captors.
When suspicions have been raised about misconduct, outside oversight has been limited. Joint Special Operations Command, which oversees SEAL Team 6 missions, conducted its own inquiries into more than a half-dozen episodes, but seldom referred them to Navy investigators. "JSOC investigates JSOC, and that's part of the problem," said one former senior military officer experienced in special operations, who like many others interviewed for this article spoke on the condition of anonymity because Team 6's activities are classified.
Even the military's civilian overseers do not regularly examine the unit's operations. "This is an area where Congress notoriously doesn't want to know too much," said Harold Koh, the State Department's former top legal adviser, who provided guidance to the Obama administration on clandestine war.
Waves of money have sluiced through SEAL Team 6 since 2001, allowing it to significantly expand its ranks — reaching roughly 300 assault troops, called operators, and 1,500 support personnel — to meet new demands. But some team members question whether the relentless pace of operations has eroded the unit's elite culture and worn down Team 6 on combat missions of little importance. The group was sent to Afghanistan to hunt Qaeda leaders, but instead spent years conducting close-in battle against mid- to low-level Taliban and other enemy fighters. Team 6 members, one former operator said, served as "utility infielders with guns."
The cost was high: More members of the unit have died over the past 14 years than in all its previous history. Repeated assaults, parachute jumps, rugged climbs and blasts from explosives have left many battered, physically and mentally.
"War is not this pretty thing that the United States has come to believe it to be," said Britt Slabinski, a retired senior enlisted member of Team 6 and veteran of combat in Afghanistan and Iraq. "It's emotional, one human being killing another human being for extended periods of time. It's going to bring out the worst in you. It's also going to bring out the best in you."
Team 6 and its Army counterpart, Delta Force, have delivered intrepid performances that have drawn the nation's two most recent presidents to deploy them to an expanding list of far-off trouble spots. They include Syria and Iraq, now under threat from the Islamic State, and Afghanistan, Somalia and Yemen, mired in continuing chaos.
Like the C.I.A.'s campaign of drone strikes, Special Operations missions offer policy makers an alternative to costly wars of occupation. But the bulwark of secrecy around Team 6 makes it impossible to fully assess its record and the consequences of its actions, including civilian casualties or the deep resentment inside the countries where its members operate. The missions have become embedded in American combat with little public discussion or debate.
Former Senator Bob Kerrey, a Nebraska Democrat and a member of the SEALs during the Vietnam War, cautioned that Team 6 and other Special Operations forces had been overused. "They have become sort of a 1-800 number anytime somebody wants something done," he said. But relying on them so much, he added, is inevitable whenever American leaders are faced with "one of those situations where the choice you have is between a horrible choice and a bad choice, one of those cases where you have no option."
While declining to comment specifically on SEAL Team 6, the United States Special Operations Command said that since the Sept. 11, 2001, attacks, its forces "have been involved in tens of thousands of missions and operations in multiple geographic theaters, and consistently uphold the highest standards required of the U.S. Armed Forces."
The command said its operators are trained to operate in complex and fast-moving environments and it trusts them to conduct themselves appropriately. "All allegations of misconduct are taken seriously," the statement said, adding: "Substantiated findings are dealt with by military or law enforcement authorities."
The unit's advocates express no doubts about the value of such invisible warriors. "If you want these forces to do things that occasionally bend the rules of international law," said James G. Stavridis, a retired admiral and former Supreme Allied Commander at NATO, referring to going into undeclared war zones, "you certainly don't want that out in public." Team 6, he added, "should continue to operate in the shadows."
But others warn of the seduction of an endless campaign of secret missions, far from public view. "If you're unacknowledged on the battlefield," said William C. Banks, an expert on national security law at Syracuse University, "you're not accountable."