President Yoweri Museveni, in power for 28 years, and his ruling National Resistance Movement party continue to curtail freedom of expression, assembly, and association, among other basic rights. In February and July respectively, Museveni signed the Anti-Homosexuality Act and the HIV Prevention and Control Act into law, after five years of parliamentary debates. Although the Anti-Homosexuality Act was overturned by a constitutional challenge in August, the government continues to voice outspoken support for its discriminatory provisions. In some parts of the country, police prevented opposition members from holding public meetings, relying on the sweeping police powers under the 2013 Public Order Management Act. Impunity for abuses by the security forces, particularly during protests, remains a serious problem.
Donors reduced or redirected some assistance in the wake of the Anti-Homosexuality Act, but aid has largely continued to flow despite large-scale corruption scandals in recent years.
Freedom of Assembly and Expression: The Public Order Management Law, passed in August 2013, grants police wide discretionary powers to permit or disallow public meetings. It has generally been implemented to undermine or obstruct Ugandans' assembly rights when protesting against government.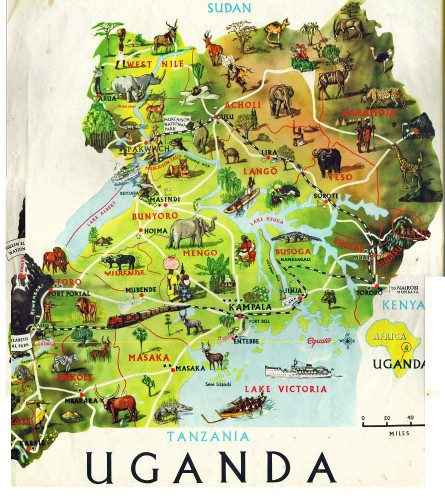 In March, police in eastern Uganda blocked two demonstrations organized by the opposition pushing for electoral reforms. Police claimed the politicians had not sought permission from the inspector general of police, as required under the new law. Eventually the rallies were permitted, but those seeking to protest against the current electoral laws often face unclear procedures and prolonged delays when seeking permissions.
In June, two men were arrested for smuggling two pigs into parliament as a protest against high youth unemployment rates. The two were charged with criminal trespass and conspiracy, and were awaiting trial at time of writing. In August, police arrested 20 members of the Uganda National Students Association for holding a protest at the Ministry of Education, which police deemed to be an unlawful assembly. The same month, police arrested seven young men in Kampala who were peacefully demonstrating against unemployment.
Media and Civil Society: The closure of two newspapers and a radio station in 2013 and new ad-hoc policies introduced by the minister of information negatively impacted media's operating environment. Station managers and journalists report fear of reprisals if programs are highly critical of the government. In June, the government regulatory body, the Uganda Communications Commission, informed all radio stations that they are required to reserve one hour of prime time air to promote government programs.
In March, a regional police commander stormed the studios of Guide Radio in Kasese, western Uganda, and stopped a program in which the leader of the opposition Forum for Democratic Change was participating. The police commander claimed to be under orders to stop the program because it was "inciting violence." In August, the executive director of the Uganda Communications Commission wrote to a radio manger in Fort Portal warning him of running programs that "cause disharmony" in the community and requested recordings of all programs.
The minister of internal affairs proposed amending the current nongovernmental organization (NGO) law to further constrict civil society operating space. The government has accused organizations of engaging in "political activism," and in one case suspended an NGO working on sexual rights, arguing that it was "promoting homosexuality." Four NGO offices in Kampala were burgled and computers and servers stolen, raising concerns among civil society that the incidents were an orchestrated attempt to curtail NGO operations. The incidents were reported to the police, though only limited investigations occurred, no one was arrested and no stolen items were recovered.
Sexual Orientation and Gender Identity: In December 2013, parliament passed the Anti-Homosexuality Act, increasing prison sentences for same-sex conduct and criminalizing "promotion of homosexuality." President Museveni signed the bill into law on February 24 and a diverse group of individuals and NGOs subsequently challenged the law's constitutionality.
On August 1, the Constitutional Court declared the Anti-Homosexuality Act null and void on procedural grounds because of lack of parliamentary quorum during the vote. The court did not take the opportunity to affirm the rights to freedom of expression, association, and privacy. There are signals that the government may appeal the ruling, and a new draft legislation entitled the Prohibition of Promotion of Unnatural Sexual Practices Bill was pending with an ad-hoc committee of parliamentarians, but had yet to be formally introduced to parliament at time of writing. The new draft bill retains the criminalization of "promotion," which would effectively criminalize the activities of groups that advocate for the rights of LGBT people and render it illegal for such organizations to receive funds or advertise their work and activities in any form. Same-sex conduct remains a crime under Uganda's colonial-era sodomy law.
On April 3, police raided a US-funded health clinic and medical research facility, the Makerere University Walter Reed Project, accusing the clinic of conducting "unethical research" and "recruiting homosexuals." On July 9, the Ugandan High Court upheld the government's forced closure of a 2012 LGBT rights workshop, ruling that its participants were "promoting" or "inciting" same-sex acts.
With the passage of the Anti-Homosexuality Act, some LGBT people reported increased arbitrary arrests, police abuse and extortion, loss of employment, and evictions.
Health and HIV/AIDS: In August, President Museveni signed the HIV Prevention and Control Act into law. The law allows medical providers to require mandatory HIV testing for pregnant women and their partners, and to disclose a patient's HIV status to others, violating human rights related to consent, privacy, and bodily autonomy. Contrary to international guidelines, the new law criminalizes intentional HIV transmission, attempted transmission, and behavior that might result in transmission by those who know their HIV status. The act has been widely condemned by health care providers as counterproductive to national HIV goals, discouraging people from seeking testing and treatment.
Corruption and Investment: Major corruption scandals have surfaced repeatedly in the last few years, but no high-ranking officials have served prison sentences for corruption-related offences. Scandals have rocked health services, particularly regarding the misuse of funds intended for the provision of immunizations and essential medicines to fight HIV, tuberculosis, and malaria.
Uganda's government promotes private investment in mining in northeastern Karamoja, which could provide jobs and improve security, access to water, roads, and other basic infrastructure. But the extent to which local populations will benefit, if at all, remains unclear. As companies have begun to explore and mine the area, communities have voiced serious fears of land grabs, environmental damage, and lack of information as to how and when they may prevent, or receive compensation for, encroachment on their land.
Lack of Accountability: The government failed to credibly investigate violence in which at least 100 people were killed in the western Rwenzori region. Numerous reports suggest that after a July 5 attack on a military barracks and some police posts, civilians were mutilated, tortured, and killed, some buried in mass and unmarked graves, and that government forces may have been involved in reprisals against members of the ethnic group believed to be responsible for the initial attacks.
Despite numerous promises to investigate, no police or military personnel have been held accountable and there have been no credible investigations into killings during protests in 2009 and 2011. In December 2011, police disbanded the Rapid Response Unit but there have been no investigations into the killings or torture by the unit, and one case involving a suspect tortured to death during an interrogation did not advance in the courts. Similarly, no inquiries have been made into cases of people who were tortured or died in the custody of the Joint Anti-Terrorism Task Force.
The government has also failed to protect street children and investigate abuses against them. Despite a strong legal child protection framework, homeless children face violence, beatings, unlawful detention, and forced labor at the hands of police, including cleaning detention cells and police quarters. Government officials and police also carry out targeted mass roundups of homeless children. On the streets, homeless adults and older children harass, beat, sexually abuse, force drugs upon, and exploit street children, often with impunity as police neglect to investigate crimes against them.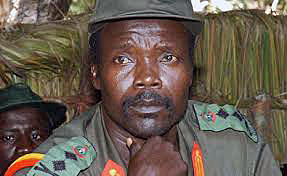 The Lord's Resistance Army: The Ugandan rebel group the Lord's Resistance Army (LRA) remains active across Central African Republic, South Sudan, and northern Democratic Republic of Congo, with ongoing allegations of killings and abductions, though on a much lesser scale than in previous years.
Warrants issued in 2005 by the International Criminal Court for LRA leaders remain outstanding. Former LRA fighter Thomas Kwoyelo, charged before Uganda's International Crimes Division with willful killing, taking hostages, and extensive destruction of property, has been imprisoned since March 2009 but his trial had yet to begin at time of writing. The Supreme Court has not yet heard the state's 2012 appeal of the High Court order that Kwoyelo be granted amnesty and released.
Key International Actors: In a significant departure from the past, several key donors moved beyond condemnatory statements when President Museveni signed the Anti-Homosexuality Bill into law. This pressure may have contributed to the Constitutional Court's swift hearing of the challenge to the law. The World Bank delayed a US$90 million loan to cover a funding shortfall for the renovation of health care facilities, according to bank President Jim Kim, because the bank could not be sure that the "loan would not lead to discrimination or endangerment of the LGBT community." It remained unclear at time of writing if the loan would be released.
The United States and Dutch governments, among others, cut or diverted assistance, including to the police and justice sector. The US issued visa sanctions against individual human rights abusers, including those who violate the rights of LGBTI people. US support to Uganda's army for the counter-LRA mission and the African Union peacekeeping mission in Somalia continued, though a military conference to be held in Kampala was cancelled.