China is immensely important partner in Africa'sdevelopment
By Zhang Chuanshi, 14 June 2015, People's Daily
JOHANNESBURG, June 13 — China has acted as an immensely important partner inAfrica's development all the time, Mark Suzman, president of Bill & Melinda GatesFoundation, told Xinhua in an exclusive interview. "China is an immensely important partner in Africa's development. It has been…overmany decades. And certainly African countries see China as a very distinct partner," saidSuzman.
Suzman regarded China as a "good example for Africa" in terms of managing manychallenges, such as health and agriculture. "Even acknowledging that China still has some large pockets of domestic poverty that needhelp, but there is a lot of learning from Chinese experiences for Africa," he said.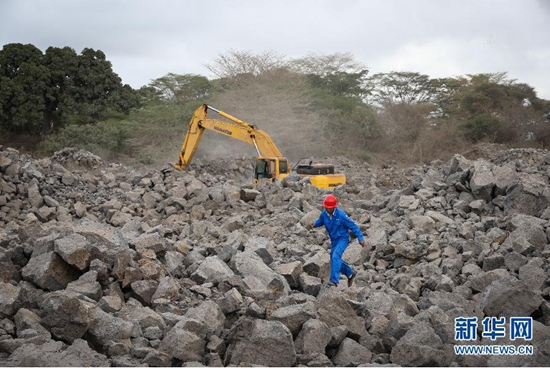 In the area of health, Suzman said, China has a remarkable record in reducing childmortality and maternal mortality over the last 30 years, and that's exactly the model thatmany African countries are now following." "Some of the countries that have had real improvements like Ethiopia and Rwanda havelooked very consciously to China, for example, on how to do everything from access tovaccines, to the training of health care workers," the president added.
Meanwhile, he described China's agriculture model a "perfect example" that thefoundation is devoted to popularize in Africa. In his view, China's agricultural success was built on small holder farming. "Unarguably itis the world's best model of a productivity revolution driven by small holder farmers.That's exactly the kind of thing that we with partners working for a green revolution inAfrica are trying to model here, to see how they use technology to improve yields of rice ,how they use training and extension services by small holder farmers to create access tomarket."
Suzman said he noticed that China has done a lot of work over the years, creatingagricultural demonstration centers to show and help African countries do better. He saidthe foundation was looking forward to cooperating with China in this regard. "We may also have an MOU about whether we might be able offer our agricultureexpertise, and how to make those more effective," he noted, adding that for thefoundation, it's about broader dialogue and ongoing set of partnerships in Africa andthey've seen china's potential role because of its expertise which has very high impact.
Suzman also noted the progress Chinese companies made in innovation, from whichAfrica and the world will benefit. "It's something that can help as an economic generator and dynamic within China, butalso has enormous good outside," he said. Through cooperation with the Gates Foundation, Aucma, one of the major white goodsmakers in China, developed a brand new product called Arktek, which keeps vaccines freshand cold up to a month without any additional energy source, just using ice.
Suzman said the new technology was a result of what Aucma developed with theinvestment from Bill Gates. "It's now being taken out to the field. We are so excited about this model…It's a wonderfulexample where you can combine Chinese technological expertise and innovation, doing itin a low cost way, so this is actually going to be affordable and distributable across Africa,"he added.
Talking about China's Belt and Road Initiative, Suzman said it is a broad vision of Chineseeconomic and political engagement across Asia and spreading it right into Africa. The Belt and Road Initiative, which refers to creating the modern Silk Road Economic Beltand the 21st-Century Maritime Silk Road to boost international trade and expand globaleconomic ties, was proposed by Chinese President Xi Jinping during his Central andSoutheast Asia visit in late 2013.
"It's a very powerful vision of how China engages not only as a global economic power butalso a responsible global citizen, and now in areas of agriculture and financialservices…We hope under the belt and road policy, it also leaves the door open for astronger, deeper Chinese engagement around these issues in Africa and elsewhere in thedeveloping world," Suzman added.