UN raises concerns that secret deals are being brokered with 'Africa's North Korea' in an effort to stop migrants coming to Europe
UN officials and human rights organisations are increasingly concerned at what they believe are secret deals being drawn up between Eritrea and European Unionnations, which may involve the regime being given money or having sanctions lifted in return for imposing tougher border controls.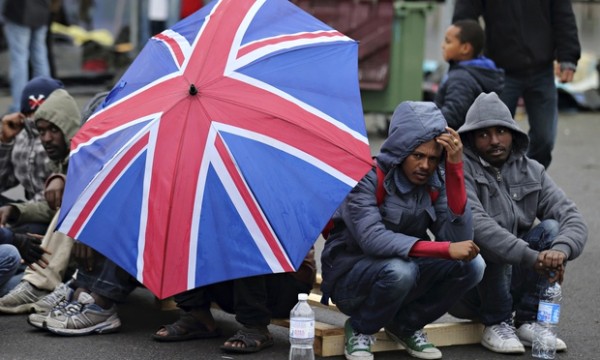 Norwegian state secretary Jøran Kellmyr is under fire for travelling to Eritrea – often called "Africa's North Korea" because of the repressive and murderous regime of President Isaias Afwerki – to forge a "return" agreement enabling Norway to send back Eritrean refugees.
It is believed Italian and British officials have been to the Eritrean capital Asmara on similar errands. The Home Office said it would not comment. Eritreans are the second largest group, behind the Syrians, of those migrating to Europe. About 200 leave each day and the money sent home by the diaspora is almost exclusively responsible for supporting those who remain.
A UN report last week issued a damning picture of a "culture of fear" within Eritrea, citing random arrests, torture and systematic rape, military service that equated to slave labour, political persecution and executions.
But Kallmyr stressed it had been written without access to the country, relying on accounts of Eritreans who have fled. Norway and the UK toughened their stance on asylum requests from Eritrea earlier this year, controversially citing a Danish report, Eritrea – Drivers and Root Causes of Emigration, which suggested many Eritreans were fleeing for economic reasons. The report caused outrage and was widely discredited; two of its authors resigned. Leslie Lefkow of Human Rights Watch attacked it as "a political effort to stem migration".
But the UK issued new guidance on Eritrea, citing the Danish report, and since then the refusal rate for asylum applications from Eritreans has risen from 13% in 2014 to 23% so far this year.
"Key European figures have been heading to Asmara and it's clear there is a real political will to solve the migrant crisis by getting the borders shut from the Eritrean side – it's a very dangerous tactic," said one UN insider. There are fears the Eritreans could re-impose a shoot-to-kill border operation. At present, there is a UN and EU arms embargo on Eritrea, a travel ban and an asset freeze on listed individuals.
A Home Office spokesperson said there were no immediate plans to change policy towards Eritrea but added: "We will carefully consider the findings of the United Nations report."