We are still preparing for Bashir case – justice department
 Adam Wakefield, 2015-06-14 22:30, News24 (South Africa)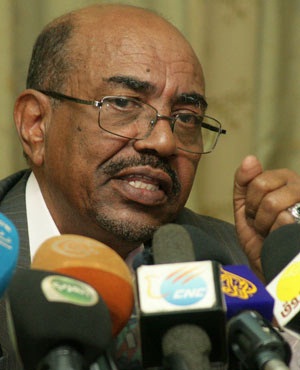 Johannesburg – The justice department was preparing for arguments in the High Court in Pretoria, amidst reports that Sudanese President Omar Al-Bashir had already left South Africa on Sunday evening. "We are preparing for arguments in court tomorrow [Monday] and have not verified media reports of his leaving the country. Therefore question of contempt of court does not arise at this stage," department spokesperson Mthunzi Mhaga said in a text message.
Earlier on Sunday, Bloomberg reported that Al-Bashir had left South Africa and was returning to Khartoum. "The president finished his business in South Africa and is coming back home," Sudanese Information Minister Ahmed Bilal Osman told Bloomberg by phone.  "Al-Bashir went to South Africa with complete guarantees that it will respect the African position regarding the ICC."
Al-Bashir's reported departure came against an order by the High Court in Pretoria made earlier on Sunday afternoon, compelling South African authorities to not allow the Sudanese president to leave the country. The report of al-Bashir's departure has yet to be independently verified by News24. The international relations department directed queries to spokesperson Clayson Monyela, whose phone went straight to voice mail. The home affairs department said earlier on Sunday that queries should be directed to the justice department.
Judge Hans Fabricius had ordered that the home affairs department ensure that all points of entry and exit be informed that al-Bashir is not allowed to leave until the SA Litigation Centre's (SALC) application that South Africa arrest him is concluded. Following Fabricius' order, Mhaga said South Africa would take reasonable steps to ensure that officials at all points of entry and exit were told of the court order.
"In so far is practically possible reasonable steps will be taken to comply with the interim order given the fact that we will now be preparing our arguments for the main argument tomorrow on the substantive issues," he said outside court. The SALC had applied for South Africa to enforce two warrants for al-Bashir's arrest issued by the International Criminal Court (ICC) in 2009 and 2010 relating to alleged war crimes and genocide. It said that on Saturday the ICC ruled that diplomatic immunity did not apply to heads of state wanted for trial and issued a plea to South Africa to arrest him to stand trial.
The application started after 11:00 on Sunday with officials hastily brought to court in Pretoria, but the government said it was not ready because of the short notice, having received papers at around 10:30. It asked for an adjournment, but the SALC, fearing that al-Bashir would leave in the meantime, obtained an interim order preventing his departure.
Meanwhile, the Sudanese foreign minister on Sunday mocked the court order, according to a report from the Sudan News Agency. In a report posted on it's website, Sudanese Foreign Affairs Minister Kamal Edeen Ismail Saed described the decision earlier on Sunday by the court as 'propoganda' targeting the Sudan.
According to the report, Saed pointed out at a press briefing on Sunday that Al-Bashir had received an official invitation from the African Union (AU) to attend the summt taking place in Johannesburg. The Sudanese foreign minister stated that Al-Bashir had been welcomed and officially received by the South African government, with there being  no threat to the well being of the Sudanese president.
He reportedly said Al-Bashir had participated in the inaugural session of the AU summit on Sunday morning and South African authorities had affirmed their commitment to the resolution issued at the AU summit in Addis Ababa in January this year, where no African country would abide by the International Criminal Court and its decisions.