Andy Tsege: Fears grow over state of mind of British activist who languishes in Ethiopian jail
JONATHAN OWEN, 

Tuesday 16 June 2015, THE INDEPENDENT (UK)
Fears are growing for the state of mind of a British father of three who has languished in a secret jail in Ethiopia for almost a year. Andargachew "Andy" Tsege, who has been sentenced to death, reportedly told the British ambassador during a rare visit: "Seriously, I am happy to go – it would be preferable and more humane."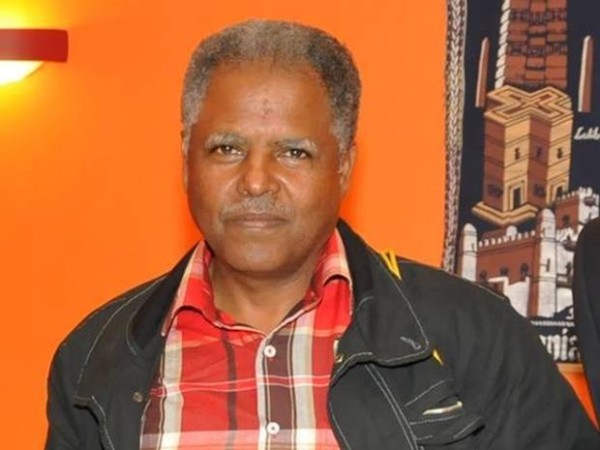 Next week marks the first anniversary of Mr Tsege, a leading opponent of the Ethiopian regime, being imprisoned during a trip to Africa. Amid growing concerns for the 60-year-old Briton's well-being, he was visited by ambassador Greg Dorey on in April. A report of the ambassador's visit was sent to Mr Tsege's partner, Yemi Hailemariam, the mother of their three children.
The details it contains, combined with a lack of any progress since the visit was made, have left her at "breaking point" she told The Independent yesterday. Ms Hailemariam was warned by the Foreign Office: "Some bits of this report will be distressing. Please make sure you read it when you've got good support around you."
The visit was not held in the jail where Mr Tsege is being kept in solitary confinement, and took place in front of security officials. "Andargachew looks physically in reasonable shape but has health concerns. And he appears in a bad place psychologically. No evidence of mistreatment, other than the solitary nature of his confinement," states the report.
Mr Dorey recalls Mr Tsege commenting: "Seriously, I am happy to go – it would be preferable and more humane. I said I doubted the government would wish to execute him and that in any event we would lobby strongly against this as a matter of principle."
Mr Tsege saw no reason to stay alive, according to the report. "He was aware of the wider debate on euthanasia and could ask for this: it would relieve the pain," it adds. Mr Tsege, who is in solitary confinement, also told the ambassador that prison guards feared he might harm himself but he had not attempted this.
Mr Tsege's partner Yemi, who lives in north London, described her shock at seeing the report: "The FCO had told me the content of the readout, I was sad but it does not compare to how I felt when I saw it in black and white. I was very devastated."
Foreign Secretary Phillip Hammond has written to his Ethiopian counterpart to warn that relations between Britain and Ethiopia would be jeopardised if anything happened to Mr Tsege. He is understood to have called for the Briton to be transferred to a normal prison, be allowed regular visits and be treated by a doctor.
But Ms Hailemariam said: "Now we are two months later and nothing has changed. I am at a breaking point… What is it about this case that does not make the ambassador be absolutely outraged that he is being treated the way he is by the Ethiopian government? What is it about us as a family that makes it so not worth it for the Foreign Secretary to change tack and just 'keep raising it' without any substantive result?"
Pressure is building on the Government to demand the release of Mr Tsege. The case is being looked at by Juan Mendez, the UN special rapporteur on torture. And Reprieve is calling for the Briton to be freed and returned to the UK.
A Foreign Office spokesman said: "The Foreign Secretary is extremely concerned about Andargachew Tsege's continued detention. That is why he has raised his case with the Ethiopian Foreign Minister on 13 separate occasions, most recently on 29 April this year. The Minister for Africa raised this again on 11 June.
"We will continue to lobby at all levels, conveying our concern over Andargachew Tsege being detained without regular consular visits and access to a lawyer."