Police haul away migrants sleeping on rocks in Italian Riviera
VENTIMIGLIA, ITALY | BY ERIC GAILLARD, Wed 17 June, REUTERS
Police on Tuesday began hauling away mostly African migrants from makeshift camps on the Italy-France border as European Union ministers met in Luxembourg to hash out plans to deal with the immigration crisis. Italian police dressed in riot gear removed dozens of migrants, including crying women, from the rocky seaside. Around 300 of them have gathered near the town of Ventimiglia over the past five days.
Some of the mostly Sudanese, Eritrean and Somali migrants tried to resist by locking arms and lying on the ground. Many have been repeatedly rebuffed by France, which says they are Italy's responsibility. Italy has been trying to get the EU to help it cope with waves of migrants arriving in overcrowded boats from North Africa, with official estimates putting the total at 57,000 so far this year. Thousands are also arriving in other countries on or near the Mediterranean Sea, such as Greece and Bulgaria.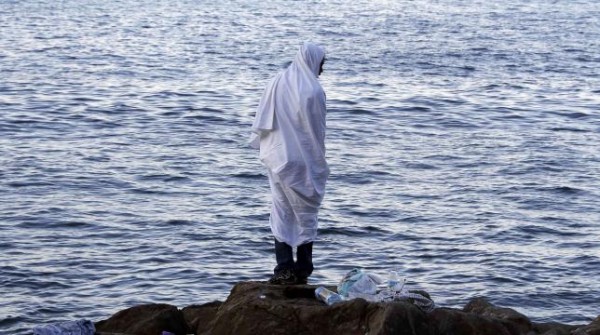 After police took away one busload of people, about 60 migrants stayed behind on a sea wall and under umbrellas on the rocks near the border. Two police officers said the migrants were being taken to the train station and would be given food and medical assistance. "We are helpless and hopeless and at the mercy of police," Mustafari, who said he is from Sudan's Darfur region, told Reuters. He did not give a last name.
He said he had taken a train to France six times in the hope of reaching Sweden, only to be forced by French police to walk five to six hours back across the border to Italy. He had spent all his money — 200 euros ($225) — on train tickets and food. France has argued that, according to EU law, the migrants are Italy's responsibility, while Italian Interior Minister Angelino Alfano said on Monday the seaside encampment was a "punch in the face" to the EU, which must do more.
DEEP DIVIDE
The EU this year agreed to triple funding for sea rescues off the coasts of Italy and Greece, but the 28-nation bloc is deeply divided on how to manage the migrants once they arrive. There are concerns that immigration could be an issue that deeply damages the EU's credibility. Ahead of the meeting in Luxembourg on Tuesday, Alfano said: "We are working to avoid the political default of Europe."
With thousands of new boat arrivals each week and France and Austria increasingly turning back migrants seeking to reach Northern European countries, hundreds of migrants have taken shelter in Italy's train stations, especially in Rome and Milan.
As police gathered nearby after the first round up, migrants unfurled a banner on the sea wall, written in French and English, that read: "Humanitarian Emergency: We are waiting for a political response from Europe now".
($1 = 0.8887 euros)
(Additional reporting by Francesco Guarascio in Luxembourg; Writing by Steve Scherer; Editing by RAISSA KASOLOWSKY)