By Sheree Bega, 20 June 2015, The Independent on Saturday (South Africa) 
Johannesburg – Undetected, they sneaked across the airfield at OR Tambo International Airport on Wednesday, clambering inside the undercarriage of a British Airways jumbo jet, risking death. Seconds after the Boeing 747 took off for London, the two suspected stowaways slipped into unconsciousness, their bodies frozen and deprived of oxygen. During their 12 000km journey, temperatures could plummet to -60 degrees C at its cruising altitude. But miraculously, one man – a 24-year-old – survived the 11-hour journey, stunning aviation experts.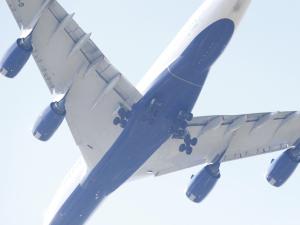 He was discovered at around 8.30am on Thursday, unconscious but alive, clinging to the wheel well of the aircraft after it landed at Heathrow. An hour later, police were called. A man believed to be the second stowaway had fallen from the sky, smashing into the roof of an office park on a busy West London street, directly under the flight path.
Police revealed that officers at Heathrow believed they knew the identity of the survivor, but "they await its confirmation before releasing any details of his nationality". Bongani Maseko, the "shocked" chief executive of the Airports Company of SA (Acsa), told the Saturday Star he was "trying to understand what went wrong".
Over the past decade, not a single stowaway had made it on to an aircraft at OR Tambo. "We've had about three stowaways arrive at OR Tambo from West Africa and East Africa in recent years. Our stance is to work with authorities to understand where things went wrong." Maseko revealed that between 1947 and 2012, there had been 93 incidents of stowaways furtively sneaking on to flights globally.
By late on Friday, the survivor's condition had deteriorated from stable to critical. But Karl Jensen, an aviation expert, believes it's a "miracle" the man is alive at all. "The only thing that would have kept that individual alive or warm enough to survive is possibly the heat of the undercarriage. The warmth of the wheels may have allowed them to survive. There may have been just a smidgeon of heat that prevented them from freezing solid. It's incredible.
"He must be frostbitten to hell. It would be a minimum of -45 degrees C at initial altitude and then it could go down to as low as -56. "There is massive mechanical stuff that is moved hydraulically that would crush them in a heartbeat. Only someone could do that out of ignorance and desperation. How the heck did they get onto the apron and into the plane?"
Guy Leitch, the editor of SA Flyer magazine, told the Saturday Star: "It's completely inhospitable. I don't understand how this one man survived." Stephen Forbes, the spokesman for British Airways in SA, said: "We're working with the London police and the authorities in Joburg to establish the facts surrounding this investigation. It's a very rare situation. And it's very early days."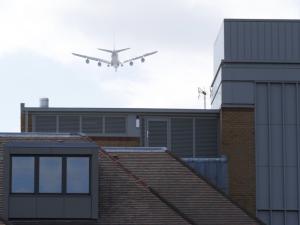 A post-mortem will be conducted on the deceased man on Tuesday at Kingston Hospital. His body landed opposite Reverend Neil Summers' church, St John the Divine, in Richmond. "I'm terribly shocked," he told the Saturday Star. "You don't expect this sort of thing to happen on your doorstep."
In September 2012, Jose Matada fell a few streets away in Mortlake, his body plummeting from the undercarriage of a flight from Angola to Heathrow. An inquest later determined that while he could have survived freezing temperatures of -60 degrees C for most of the flight, he was "dead" or "nearly dead" by the time he struck the ground, suffering "horrendous" injuries on impact. "Maybe these people were trying to search for a better life in the UK. I can't help but feel that these people must have been desperate," offered Summers.
Police spokesman Vish Naidoo told the Saturday Star it was working with Acsa and British Airways. "We don't know the identities of these men, or even their nationalities. Meanwhile, SA-born former England cricketer Kevin Pietersen on Friday apologised after posting a joke on Twitter about the pair. Seemingly unaware of their fate, he quoted a link to an article, responding: "Captain and opening bowler in England's WC cricket team in 2019 right there…"
But he then deleted the tweet, issuing an apology. "Oh no… didn't realise they had been badly injured & one might have passed away. Sorry!"