We can turn cycling into Rwanda's main sport
By:HAMZA NKUUTU, 21 June 2015, The New Times (Rwanda)
Who else is tired of waiting for Rwandan football to justify its position as the country's main sport—a sport that many Rwandans have embraced for so long, not by choice but rather by default, owing to the fact that it has the biggest global appeal?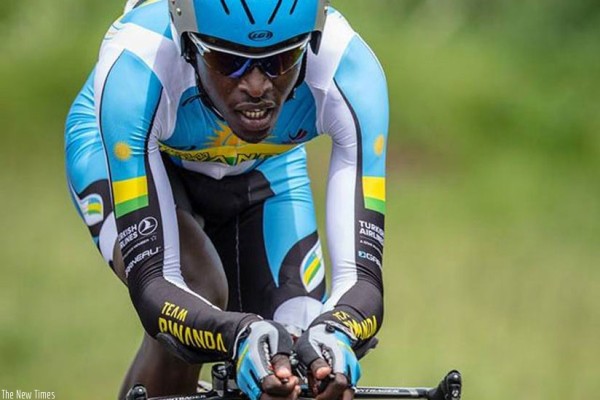 According to Wikipedia, the Rwanda Federation Association (FERWAFA) was founded in 1972, and affiliated to FIFA in 1978 and to the Confederation of African Football (CAF) in 1976. But even before that, football existed in Rwanda and was being played and enjoyed by majority of Rwandans, although it faced stiff competition for national acceptance by other sports disciplines like volleyball.
However, 43 years since the national football governing body, FERWAFA, was formed, Rwanda's only trophy of note that the national team, Amavubi Stars, has won, is the CECAFA Senior Challenge Cup in 1999—a competition which does not make headlines in our region. Rwanda has also qualified for the Africa Cup of Nations once in 2004 since the competition was first held in 1957, and it remains to be seen when Amavubi will ever return to the continent's biggest football showpiece in the foreseeable future.
Rwandan clubs have not fared much better either in CAF competitions—CAF Champions League and CAF Confederation Cup, although APR (3), Rayon Sports (1) and Atraco FC (1), have held their own in the less glamorous CECAFA Club Championships. Despite the obvious lack of success beyond the usual dithering in the AFCON and World Cup qualifying campaigns, football in Rwanda receives the biggest share of government spending towards sports.
You could say, okay, football has played a key role in uniting Rwandans after the 1994 Genocide against Tutsi, which, to an extent, is true, but again, all sports disciplines have done their bit—so we should not single out a single sport as having done more than the others in that regard. Just four years ago, the government spent a lot of money on the U17 football team as it prepared to participate in the FIFA U17 World Cup in Mexico, which was not so bad a thing to do after all, it was for the pride of the nation that Rwanda was playing at the world stage, albeit at the youth level.
After the world cup, the whole idea of building on that team was swept under the table—and I fear it would take us another so many years to put ourselves in that sort of position. Rudely put, it is a missed opportunity, and one that this country may never get again. But why would the government continue to put tax-payers' money into a sport that has, over the years, not done much in terms of returns on investment?
In my humble opinion, a view that I have held for some time, we can, through a deliberate effort, of course championed by the ministry of sports, and executed by us all, turn cycling into Rwanda's main sport. Unlike football, we have seen tangible results in cycling, especially with the national team project dubbed 'Team Rwanda' under the leadership of American trainer Jonathan 'Jock' Boyer.
In just three years, Team Rwanda Cycling has made leaps and bounds on the continent and beyond—yes, I am talking of the UCI World Championships, London Olympics Games (Mt. Bike racing) as well as several other high notch competitions. In riders like Valens Ndayisenga, the reigning Tour du Rwanda champion, Adrien Niyonshuti, Janvier Hadi, Joseph Biziyaremye, Jean Bosco Nsengimana, Camera Hakuzimana and Bonaventure Uwizeyimana among others, the country has special gems that are capable of taking Rwandan cycling to the international level.
Tour du Rwanda has become more than just a cycling race for Rwanda but rather a tool to woo tourists to the country and Team Rwanda is ranked highly on the continent, alongside the likes of South Africa, Algeria, Morocco and Eritrea, countries that have a historical cycling tradition. Kenya and Ethiopia have taken to long-distance running as their main sport while Eritrea have gone for cycling and I believe Rwanda too, can take the Eritrea route since our football seems to not to be promising at the moment.
The government needs to change its position and start channeling more resources into developing cycling since its obvious we cannot compete with the likes of Ghana, Nigeria, Egypt, Senegal or even Uganda in football, but we can easily beat them all and others, hands down in cycling. All it takes is for the powers that be, to pick more interest in cycling, and everyone else will embrace the idea.
Over the last five or so years, we have seen Rwandan cycling take giant steps towards achieving sustainable development, and the fruits are there for everyone to see in such a short period.
What do you think?