Ethiopia's governing party sweeps parliament in final vote count
2015-06-22, France24
Ethiopia's ruling party and its allies celebrated a clean sweep victory in parliament Monday with the announcement of last month's election results.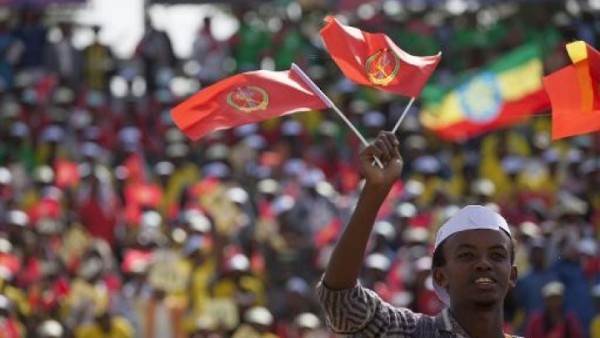 The Ethiopian People's Revolutionary Democratic Front (EPRDF) of Prime Minister Hailemariam Desalegn secured all 546 parliamentary seats, including the sole seat held by an opposition MP in the previous chamber, said Merga Bekana, chairman of the electoral board.
Preliminary results for the last outstanding constituency, the southwestern Bonga district where elections were delayed, showed the EPRDF also winning that seat. "The performance of the ruling party is good but the competition was strong," Merga told reporters at the release of final results. "The general elections were characterized by high voter turnout and orderly conduct of the elections proceedings. The elections were culminated in a free, fair, peaceful, credible and democratic manner."
EPRDF, in power in Africa's second-most populous nation for over two decades, along with its allies also won a near clean sweep in regional state councils, winning all but 21 of the 1,987 seats. African Union observers said the May 24 polls passed off without incident, but the opposition alleged the government had used authoritarian tactics to guarantee victory.
Ethiopia, whose 1984 famine triggered a major global fundraising effort, has experienced near double-digit economic growth and huge infrastructure investment — making the country one of Africa's top-performing economies and a magnet for foreign investment. It also remains a favourite of international donors — despite concerns over human rights — as a bastion of stability in an otherwise troubled region.