'Mugabe helped dictator al-Bashir escape'
FUNGI KWARAMBA AND TENDAI KAMHUNGIRA  •  22 JUNE 2015 • Daily News (Zimbabwe)
HARARE – President Robert Mugabe apparently played a key role in facilitating the escape of wanted Sudanese President Omar al-Bashir from South African law enforcement authorities last week owing to warrants of arrest that he faces issued by the International Criminal Court (ICC).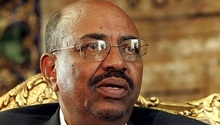 South African media were yesterday awash with details of how Mugabe had allegedly played the starring role in the controversial escape from justice of the Sudanese leader, using his positions as chairperson of both the African Union (AU) and Sadc.
Both the wide-circulating Sunday Times and City Press newspapers fingered the nonagenarian as having pressed his South African counterpart, Jacob Zuma, to ensure that Bashir would not face the music when he attended the AU summit that was held in Johannesburg from June 7 to 15.
It was apparently only after he had got assurances from Mugabe, who had a week earlier attended his inauguration, that Bashir flew to South Africa where a court subsequently issued a warrant of arrest for him since he is on the ICC wanted list, a development that angered the Zimbabwean strongman.
At the summit which was overshadowed by the Bashir debacle, Mugabe also attacked African powerhouses South Africa and Nigeria for having voted for the UN Security Council Resolution 1973 in 2011, which authorised military action against the regime of the late Libyan dictator Muammar Gaddafi.
But with Mugabe himself often being criticised by the opposition, civil society organisations and the West of brazenly trampling on human rights, the main opposition MDC said yesterday that it had not been surprised by the reports that Mugabe had been "wailing the loudest" when some "dictators" had been cornered.
Party spokesperson Obert Gutu said it was almost guaranteed that Mugabe would "do everything to defeat the ends of international justice".
"Mugabe's siding with al-Bashir is mere brotherhood based on shared interests. Mugabe has many things in common with al-Bashir. Both of them are intolerant leaders, who ruthlessly clamp down on any form of political opposition.
"They both want to cling on to power until thy kingdom comes. Both men are not bothered about the suffering of the majority of their people as long as they are in power," Gutu said.
The al-Bashir drama unfolded after South African courts had concluded that there were reasonable grounds to believe that he was answerable to 10 counts of genocide, crimes against humanity and war crimes.
The Sudanese leader, who has ruled his country for the past 26 years after coming to power through a coup d'état in 1989, is accused of having masterminded and implemented a plan to murder hundreds of thousands of his fellow citizens based on their ethnicity.
Attempts to get a comment from Mugabe's spokesperson George Charamba on the role that his boss played in protecting al-Bashir were fruitless yesterday and Jonathan Moyo, the Information minister and government spokesperson was also unreachable for comment.
"On the Friday morning, as al-Bashir prepared to leave Sudan for Johannesburg, his ambassador to South Africa, Ali Yousif Ahmed Alsharif, is said to have approached Zimbabwean President Robert Mugabe…for confirmation that the president would be protected," the Sunday Times said while detailing the nonagenarian's role in the saga.
According to the weekly paper, Mugabe subsequently summoned Zuma and his ex-wife Nkosazana Zuma, who is the chairperson of the African Union Commission, to discuss al-Bashir's safety and protection while in South Africa.
A well-hatched plan subsequently saw al-Bashir slipping out of South Africa through the Waterkloof Air Force Base in Pretoria despite the country's High Court ordering that he be stopped from leaving before the finalisation of his case.
Political analyst Alex Magaisa told the Daily News yesterday that Mugabe was not just playing his role as the chairperson of the AU in the saga, but also to protect his comrades.
"I don't think we could have expected anything different. Just the week before, Mugabe was a guest at al-Bashir's inauguration. As AU chair he would probably have been the one who reassured al-Bashir that he was free to come to the summit.
"So naturally, he would have supported his protection. But beyond that, remember Zimbabwe is not even an ICC member so he would never have supported his arrest.
"One of the ICC's biggest handicaps is that three big countries that have an important role in world affairs — China, Russia and the US are not even members," Magaisa said.
During the AU Summit, Mugabe also controversially stated that a leader should remain in power as long as his people wanted him, a direct contradiction to Zuma's and other African leaders' calls for leaders on the continent to serve only two terms.