27 June 2015, People's Daily (China)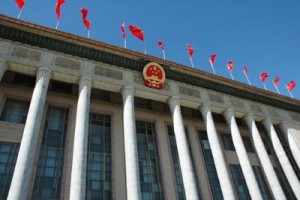 BEIJING, June 26 — The Communist Party of China (CPC) on Friday issued a newregulation aimed at ensuring poorly performing officials are demoted or sacked. While China has meted out tough punishments ranging from sackings to jail time forcorrupt officials, those who simply do their jobs half-heartedly rarely suffer anyconsequences.
The new rules, which will enter a trial run, stipulate that officials who don't adhere toParty rules, are corrupt, irresponsible, incompetent or "with undesirable work styles"should be subjected to "organizational adjustment", a euphemism encompassing demotionand sacking. The regulation was finalized on Friday at a meeting of the Political Bureau of the CPCCentral Committee presided over by President Xi Jinping.