Somali militants attack African Union peacekeepers' base
2015-06-26, France24
Al Shabaab militants battled with African Union (AU) troops in Somalia on Friday after exploding a car bomb at a peacekeepers' base south of Mogadishu at dawn, military officials and a rebel spokesman said.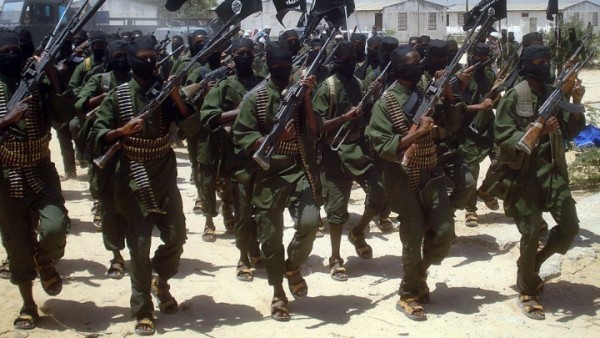 The attack in Leego, some 130 km (80 miles) south of the Somali capital, came as residents gathered for morning prayers. It was the latest of several assaults since the Islamic holy month of Ramadan began a week ago. The Islamist militants fighting to overthrow the Western-backed Mogadishu government have often launched attacks during Ramadan and officials had deployed additional security because of the heightened security risk.
"A car bomb rammed into the AU base," Somali Major Nur Olow said. "AU forces opened fire at the speeding car bomb (but) the car forced its way in." "AMISOM confirms there is an ongoing attack at their Leego Somalia base that started this morning," the African Union Mission in Somalia peacekeeping force (AMISOM) said on Twitter.
The fighting was still raging three hours after the assault began, said Abdikadir Mohamed Sidi, governor of the Lower Shabelle region where Leego is located on the main road connecting Mogadishu and the inland city of Baidoa. "There is still heavy fighting between Burundian forces and al Shabaab at the Burundi base in Leego town," he said, adding it was "too early to know casualties."
The peacekeeping force is made up of troops mainly from Kenya, Uganda and Burundi. Sheikh Abdiasis Abu Musab, a spokesman for the al Qaeda-aligned group, said the militants had rammed the car bomb into the base and that "heavy fighting goes on inside the base."
He said the militants had killed 35 soldiers. The group often gives higher death tolls than officials do. Last week, al Shabaab attacked an African Union convoy with Ethiopian soldiers along the same route.
It also launched two attacks in Mogadishu in the past week. On Sunday, militants stormed a national intelligence agency training site and on Wednesday targeted military instructors from the United Arab Emirates with a car bomb. No Emirates citizens were killed but at least three Somali soldiers died in that attack.
An AMISOM and Somali army offensive last year pushed al Shabaab out of its major strongholds. But the group still controls some rural areas and stages regular attacks in Somalia and neighbouring Kenya.