The UN's most memorable moments
Seventy years after the creation of the United Nations, watch some of the most controversial speeches in the Security Council and General Assembly
The United Nations has played host to the legendary and the notorious, with speakers at the podium ranging from the Queen to Colonel Gaddafi and Malala Yousafzai.
Every year at the General Assembly, a parade of presidents, prime ministers, dictators and monarchs seizes the opportunity to address a global audience.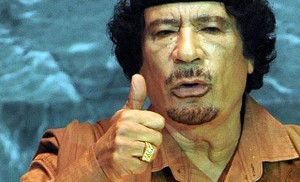 Many of these leaders are bitter enemies, but they are supposed to abide by the spirit of the UN and deliver conciliatory speeches. The most memorable moments occur when they ignore this unwritten rule, such as when Nikita Khrushchev repeatedly interrupted and heckled Harold Macmillan, or when Hugo Chavez, then leader of Venezuela, denounced President George W Bush as the "devil".
Colonel Gaddafi, the late Libyan dictator, once rambled his way through a speech that caused general embarrassment, before theatrically throwing the UN Charter at the officials sitting behind him.
The real questions of war or peace are debated in the Security Council, where the five permanent members occupy the pinnacle of global power.
In 1962, Adlai Stevenson, the US ambassador, used a Security Council debate to skewer his Soviet opposite number over the question of nuclear missiles in Cuba, challenging the Russian to deny that the weapons had been deployed. When the Soviet diplomat tried to stall for time, Stevenson shot back: "I'm prepared to wait for my answer until hell freezes over!"
Watch the video [above] for a selection of the most controversial speeches.