Zuma: how the CIA made me do it
BY BRYAN ROSTRON, JUNE 26 2015, BUSINESS DAY (SOUTH AFRICA)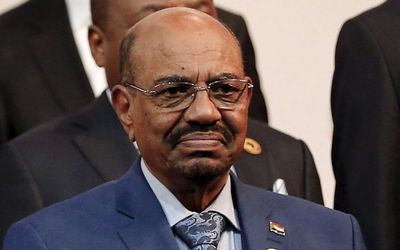 IMPERIALISM, after 21 years of democracy, is increasingly the defence for the many blunders of President Jacob Zuma's administration, much as the communist bogeyman served as the alibi for every crass move of the old regime. This excuse, along with self-serving rhetoric, was again on display at the African Union (AU) summit, held from June 7-15 — culminating in the illegal escape by Sudanese President Omar al-Bashir.
His undignified flight sums up much that is self-defeating in the hollow gestures of pan-Africanism at governmental level.
There were ritual denunciations of malign western influence by AU chairman Robert Mugabe — just as it was revealed that 70% of the AU's budget was still paid by foreign donors. The mantra of African solutions for African problems will remain a mocking slogan as long as the AU fails to fund itself and instinctively shields dictators rather than protecting ordinary citizens.
Undoubtedly the major loser in the Bashir fiasco is SA. Legitimate questions about the impartiality of the International Criminal Court (ICC) are being hotly debated. Opponents point out that it is mostly Africans who are indicted, while the powerful, such as former US president George Bush, escape censure. The fact is, though, that SA signed up to the ICC while the most powerful countries, such as the US, Russia and China, have not. To be conducting this debate only after the government has defied its own courts to help Bashir escape is absurd.
It is impossible to imagine Zuma's predecessors, Nelson Mandela and Thabo Mbeki, getting caught in such a humiliating pickle. It is yet another indication of an astonishing lack of foresight prevalent in the present administration. Every time Zuma's government is caught out, there are the same reflex responses: first, low-level politicking followed by attempts to undermine the courts and, worse, even the Constitution. Zuma never takes the public into his confidence: now would be the ideal opportunity to set out a bold defence of national interests. Instead, we are fed a drip of paranoia and innuendo, with cliched bombast suggesting that the "imperialists" are out to get us.
The steady erosion of the rule of law is one of the consistent themes of the Zuma era. Much of this has to do with his own attempts to avoid facing multiple charges of corruption. Over the past few years, there is barely an institution — from special investigative police units to the intelligence agencies through to the National Prosecuting Authority — that Zuma and his minions have not eviscerated. Cocking a snook at the ICC, with the assurance of the backing of other African countries, is one thing. Brazenly defying a High Court order in SA and orchestrating the getaway of a wanted man is an altogether more serious matter, with sinister implications for SA's future.
This debacle has entirely overshadowed the other ominous event of last week: the fact that Parliament can now barely function at critical moments. Zuma was due to answer questions, but proceedings once again ground to a halt as Economic Freedom Fighters MPs chanted, "Pay back the money!" That party, of course, was formed by Zuma's former protege, Julius Malema, who Zuma once used as a crude battering ram against his own opponents. Zuma's "creation" has turned on his former patron with a potent vengeance — another example of Zuma's cynical, short-term scheming exploding in his face.
Zuma's gaffes are habitual. But once in a trap of his own making, he no longer has Malema to create a distraction, so presidential lickspittles have to resort to the ghostly "imperialist" bogeyman to explain how Zuma constantly finds himself in trouble. You'd think listening to this stale bluster that the Central Intelligence Agency (CIA) had written our Constitution.
The AU has long displayed this kind of blatant contempt for ordinary citizens, a noxious mix of autocrats feeling like victims combined with the arrogance of power. We seem to have joined this creepy club.
• Rostron is a journalist and author