Uganda: Army to translate human rights documents into local languages
By JAMES OWICH & JOHN OKOT. Posted  Monday 29  June 2015 , The Monitor (Uganda)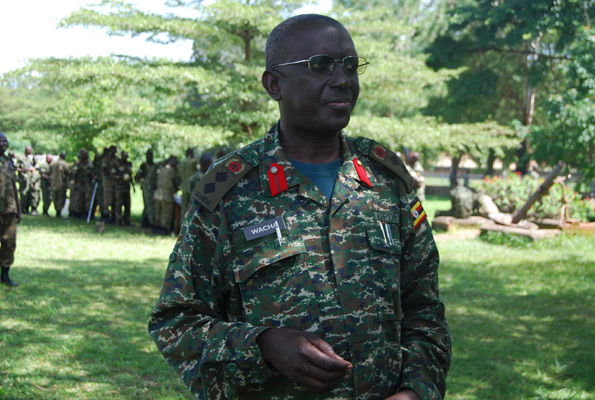 GULU. In a bid to improve the understanding of human rights within the UPDF, the army has said it will translate document on human rights into local languages.
Col Charles Wacha, the director in charge of human rights in the UPDF, said as army grapples with accusation of rights abuses they will ensure that every army officer is aware of these rights.
He was speaking at training on protection and promotion of human rights at the 4th Division Headquarters in Gulu Town on Thursday.
"Although we are facing a lot of financial challenges, the army will ensure all the men in uniform are informed about the laws on human rights. Plans are underway to translate documents on human rights into four major regional local languages so that a soldier who speaks the language can understand and observe them in the course of duty," he said at the training workshop organised by the Uganda Human Rights Commission (UHRC).
He said some of the documents are difficult to comprehend, adding that translating them into local languages would help a great deal. The widely spoken languages in the army under consideration are Kishwahili, Luganda, Runyakitara and Luo. Col Wacha noted that with the help of human rights activists, awareness on human rights in the UPDF is improving.
Ms Ida Nakiganda, the director of research education and documentation at the UHRC, said although the UPDF is still in the UHRC bad book, there have been good progress. The army is ranked among the top human right abusers.
She said cases of torture have greatly reduced in the last few years. "Our intervention, such trainings on promotion and protection of human rights is bearing fruits since members of the security forces have embraced the importance of rights observance," she said.
Ms Nakiganda added that human rights education will lead to reduction in rights violation in the army. During the training each of the 100 UPDF officers was handed a brand new copy of the Constitution.