How to make sure 'developing' countries can develop
By Michael Elliott, 10 July 2015, Reuters
Before you head for the beach, remember this: In Addis Ababa, Ethiopia, starting July 13, world leaders will have a golden opportunity to reshape how they help developing countries grow and prosper. They must not waste it.
The three-day United Nations Conference on Financing for Development is crucial for the poorest nations on the planet. These "least-developed countries" have been screwed of late. Their already small share of the global aid pie has shrunk by 6 percent since 2010.
Yet these are the countries where international aid matters the most. Where it is essential to build decent health and education systems and boost investment in agriculture and infrastructure. Addis Ababa won't be a success unless it moves the rich world to commit more resources to the very poorest among us.
But this conference is about more than money. It is no less important for the richer of the poor countries — those approaching middle-income levels. For them, real help would include international reforms to crack down on corruption. That way, the staggering scale of illicit capital flight from the poor world to sun-drenched islands in the Caribbean or lawyers' offices in London could be tackled. Resources could be spent on making people's lives better rather than on villas in the south of France.
You can see the distinct outcomes that different countries need from Addis Ababa by looking at Tanzania and Nigeria.
Both African countries have seen strong economic growth. But they face different challenges in terms of what that growth means — and what type of external assistance is most crucial.
For Nigeria, Africa's largest economy, overseas aid is a relatively small part of the resource mix — just 0.4 percent of gross domestic product. The country has vast oil reserves, which account for three-quarters of total government revenues.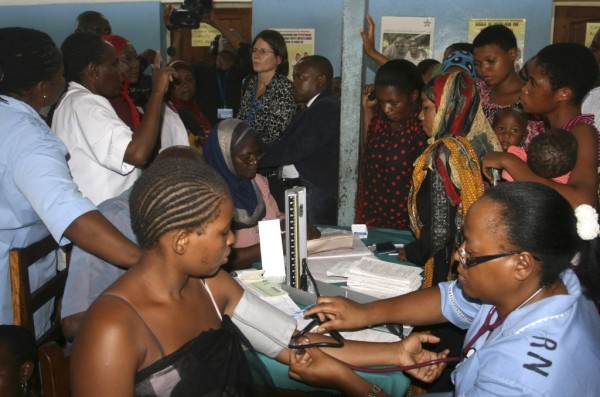 Yet Nigeria's tax take is quite small relative to the size of its economy. Central government revenues are roughly 5 percent of GDP, down from 12.9 percent in 2008. Nigeria's resource wealth has not yet translated into gains for its people. Levels of extreme poverty, for example, have been stuck at 62 percent of the population for the past 20 years.
So what does Addis Ababa hold for Nigeria? First, along with other developing countries, it needs to commit at the conference to a new compact with its citizens. The government should capture more domestic resources and spend them on basic services, such as health, education and nutrition. Today, just 64 percent of primary-aged children are enrolled in school, and the country accounts for a quarter of all child deaths in Africa.
But Nigeria also needs to stamp out corruption. The Addis Ababa conference can help there by supporting international agreements on tracking down illicit capital flight. It could also ensure that oil, gas and mining companies pay the governments what they should — and are open about what they have paid.
Tanzania, on the other hand, has a different set of problems. It relies heavily on foreign assistance, which accounts for 9 percent of its GDP. The country manages to raise around 17 percent of GDP in revenues. Because incomes are so low, however, that only translates into woefully small sums to spend on its people.
Tanzania has made huge strides. It has reduced the proportion of its residents living in poverty by almost 40 percent since 1992 and increased school enrollment from 51 percent to 83 percent over the same time. But to meet basic needs in the short term, overseas assistance remains crucial. Indeed, Tanzania is a classic example of why the wealthiest countries need to prioritize aid to the poorest by committing to give 50 percent of their aid to the least-developed countries.
The challenge at the Addis Ababa meeting is to deliver for both of these sorts of countries, with their very different needs. The conference needs true leadership to knock heads together until both wealthy and poor nations agree to take action. The poorer countries must agree to mobilize more public and private domestic revenues for national development. Meanwhile, the wealthy nations must agree to deliver more foreign assistance — and send that assistance to those that need it most.
Do that, and hundreds of millions of people will have the chance to live better, more healthy and prosperous lives.
Now that would be a good piece of news to read at the beach, no?