Regional court annuls new Burkina Faso electoral law
A West African regional court on Monday annulled a new electoral law in Burkina Faso that barred several political parties and individuals from contesting upcoming elections.
The Economic Community of West African States (ECOWAS) Community Court of Justice ruled the change constituted "a violation of the rights" to freely participate in elections.
It ordered Burkina Faso, a member of the 15-nation regional bloc, to remove all obstacles preventing participation in the October 11 presidential and legislative polls.
The court's decisions are binding on all member states, and are final and not subject to appeal, ECOWAS spokesman Sunny Ugoh told AFP.
Seven Burkinabe political parties went to the Abuja-based court earlier this month to contest the change, which barred those linked to deposed leader Blaise Compaore from running for office.
The seven parties, including the former ruling Congress for Democracy and Progress, and 13 individuals brought the case to the court, which deals with complaints of rights violations.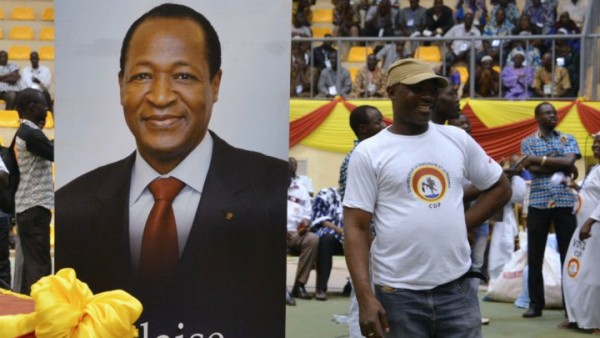 Burkina Faso's interim parliament voted for the amended electoral bill in April.
It meant those who had publicly backed Compaore's efforts to change the constitution to extend his 27-year rule were ineligible for the elections.
Compaore's bid sparked violent protests that forced him to resign in October 2014, prompting the military and an interim government to take control of the nation of 17 million people.
The plaintiffs' lawyer, Moussa Coulibaly, told the court that the amendment was a "witch hunt" which violated the ECOWAS Treaty and the African Charter on Human and Peoples' Rights.
Government lawyer Mamadou Savadogo said the amended law did not prevent anybody's right to vote and only excluded those who had participated in an "unconstitutional act."