BY CHRISTIAN CARYL, 14 JULY 2015, Foreign Policy
Rwanda's persecution of a key reformer shows what it really thinks about freedom of the press.
Rwandan President Paul Kagame has a vision. He believes that he can boost the prosperity of his country by transforming it into a linchpin of Africa's information economy. In his efforts to attract banks and tech companies, he has covered Rwanda with a fiber optic network aimed at bringing broadband Internet into its remotest corners. His efforts to foster a new educational elite and to create a low-corruption, business-friendly environment are all part of the same plan.
It's an ambitious agenda, and there's little reason to doubt that Kagame believes in it. (Why would he keep on repeating it otherwise?) Yet his government actively pursues policies that contradict these aims. If you really want to build an information economy, you have to insure that people and companies can create, own, and trade information as they see fit. Yet Rwandan officials retain tight control over what their people say and think, usually citing the country's dark past of ethnic conflict as a rationale for doing so. Over the past few years, many of the government's critics — including some journalists — have been silenced, arrested, driven into exile — or killed.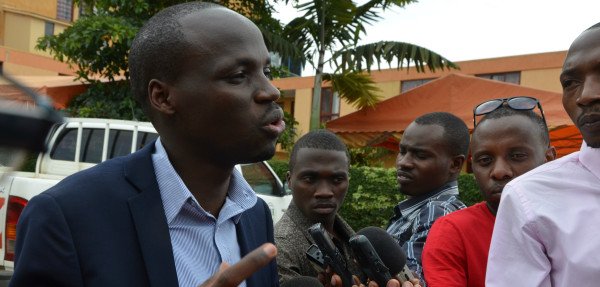 So which one is it going to be — a Google-friendly Rwanda or one firmly in the grip of the thought police?The idea that there's a tension between these two images of the country doesn't come from me. A few years ago, implicitly acknowledging the paradox, the Rwandan government itself approved a series of reformsaimed at opening up space for the media. "In Rwanda, in spite of what outsiders might say, we regard the media as an important partner in our country's development," Kagame himself said in 2012. "That is why we have made reform of the media a priority."
One of the key figures in the reform project was a journalist by the name of Fred Muvunyi, who headed a new body that was supposed to shield reporters from the heavy hand of government.
In 2013, as part of the reforms, the government created the Rwanda Media Commission (RMC). This body, to be staffed primarily by journalists, was supposed to ensure media "self-regulation" based on a professional code of conduct. The idea was to get the government out of the business of micromanaging (and effectively censoring) the media.
For a while it seemed to be working. Last year, when I came to Rwanda to research a think tank paper analyzing the reforms, Fred had much to boast about. He explained how the RMC had helped journalists cover a corruption scandal without fear of official retribution, and how it had dissuaded police from throwing other reporters in jail simply for doing their jobs. Though he acknowledged how far Rwanda still had to go, Fred insisted that government officials were beginning to understand that they didn't have to crack down on every expression of even mildly critical opinion.
I liked Fred from the start. In a country where people tend to stick closely to the official line, he stood out for his willingness to speak frankly. Rwanda's problems with the media, he explained, were the products of generations of war and bloodshed. "Our leaders have been the result of conflict," he told me. "There's no way they're going to understand the freedom of speech. From where? It's not something they were brought up in." But he firmly believed that he could help to press for positive change, however long that might take. How much can happen in just a few months. A few weeks ago, fearing arrest, Fred fled the country. Now he's living in exile in Europe. And the reform project in which he placed so much hope has been dealt a blow from which it may not recover soon, if ever.
Fred's problems started last fall, when he criticized the government for cracking down on the British Broadcasting Corporation, which runs a radio news service in the local language of Kinyarwanda. Compared with Rwanda's pliant state-run media, the BBC Great Lakes service made for a refreshing change, often airing stories that never would have made it onto the airwaves of official broadcasters.
In October, the government announced that it was suspending the BBC's license to broadcast in Rwanda. Officials were incensed by a documentary film broadcast in the United Kingdom by the domestic BBC2 network. The documentary presented a highly controversial account of the Rwandan genocide in 1994. The Rwandan government denounced the BBC for indulging in genocide denial — a serious crime within Rwandan itself — and shut down its local broadcasts in retribution.
Fred criticized the decision. He pointed out that the BBC Great Lakes service had nothing to do with BBC2, and suggested that wholesale censorship of an entire news outlet wasn't exactly the way to show that Rwanda was serious about giving greater latitude to the media. He was right on both counts. But that didn't stop senior officials from coming after him.
When Fred persisted in opposing the BBC ban, the bureaucracy made a move to strip the RMC of its powers and give them to a body more easily controlled by the government. When Fred resisted, officials promised him money and other favors in return for going along. He declined. Then a friend told himthat there was a plan to have him killed. Someone sent him copies of text messages about his "removal," phrased in a way that could have referred to his firing or his physical elimination. At a meeting, a minister accused him of "working for foreign forces."
Fred took the hint. In May, as soon as he got the chance, he resigned his position and left the country. Not long after his departure, the authoritiesdeclared that they were suspending the BBC's operating license in Rwanda "indefinitely" (rather than "temporarily," as announced back in the fall). The move sends a clear signal to Rwandan journalists, who will now understandthat even the limited space for free expression opened up by the recent reforms is vanishing once again.
None of this can be viewed in isolation from larger political developments in Rwanda. The next presidential election is set for 2017. Kagame will soon be nearing the end of his second term, and even though the constitution prohibits him from running for a third, the country is currently in the grip of a frantic "public campaign" to persuade him to stay in power. Few Rwanda-watchers doubt that Kagame will ultimately allow himself to be persuaded.
When I spoke with Fred about his predicament recently, he stressed to me that he's no dissident, and doesn't see himself as one. "I'm not a politician," he said. "I'm not an opposition figure. My job was to make a contribution to the development of the country by working in the media sector." He stressed that he remains a supporter of the government, though he disagrees with it on media policy. And the future? He conceded that it's hard to be optimistic. "You never know. After 2017, 2018, things might get better again. Maybe then we'll have an environment more conducive to the media." He sighed.
President Kagame has repeatedly stated that, in his country, development should take priority over democracy. Perhaps he's right. But I doubt if it's really that simple. If this is how Rwanda insists on treating its best people, I find it hard to look on the future with hope.