Bank account freeze of Russia Today exposes West'shypocrisy over free press
17 July 2015, People's Daily (China)
BEIJING, July 17– Barclays' freeze of the account of Russia's Rossiya Segodnya,commonly known as Russia Today (RT), once again shows the West's double standardsover free press.
The British bank on Monday announced the freeze of the account of RT's representativeoffice in London with neither details nor explanation, according to Sputnik, the newsagency's English-language service. In a letter sent to RT late Tuesday, the British bank said the account freeze was becauseDmitry Kiselyov, one of the people subjected to financial and travel sanctions in theEuropean Union (EU), "has control of the entity in his capacity as director general."
"We therefore have no alternative but to apply restrictive measures in accordance with theUK regulations," pursuant to the EU financial sanctions, Barclays said. In March 2014, the EU characterized Kiselyov in a sanctions list as a "central figure of thegovernment propaganda supporting the deployment of Russian forces in Ukraine."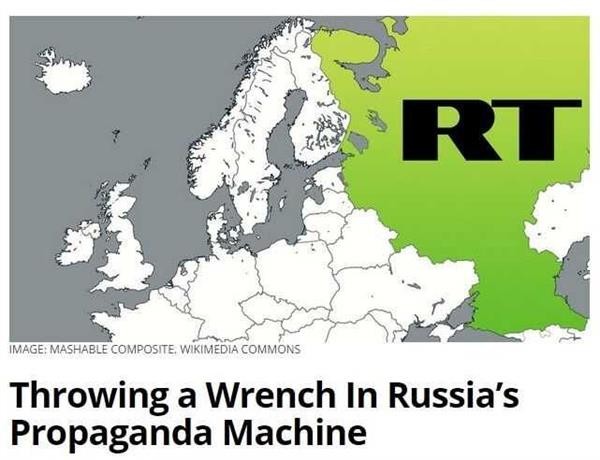 Before the British bank's move, Poland, Germany and some other European countrieshave already taken similar actions toward the Russian news agency. RT, founded in 2005, has come to the forefront in international news reporting in recentyears, with a "Russian perspective" on global events deemed by the West as a challenge.
In fact, the news agency was chosen as a target for sanctions as it provided reports on theUkraine crisis and other international events with a voice that irritated Western countries. Russian media expressed strong indignation at the account freeze, saying the move aims to"restrict freedom of speech."
Alexander Yakovenko, Russia's ambassador to Britain, tweeted that the move is anexample of using censorship against media that provide an alternative point of view. "What happened can only be regarded as an attempt at censorship, the desire to block thework of the media which is giving a platform to alternative points of view to the localofficial line," said the ambassador.
It is well known that Western countries have been flaunting freedom of press and freedomof speech and regarded them as a symbol of democracy. But the bank account freeze justexposes their double standards. As a matter of fact, if journalists in Western media hold views different from "mainstreamvoices," their reports will also be banned by governments.
In 2003, Peter Arnett, a famed journalist in the United States, was fired by NBC due to his"improper remarks" toward the U.S. government when covering the Iraq War. Meanwhile, Western media, under the guise of freedom of press, are biased againstdeveloping countries.
Therefore, the freedom of press boasted by the West is nothing but a pseudo-proposition,aimed at firmly controlling public opinion. The freeze of RT's bank account let people once again see the true features of the so-calledfreedom of press flaunted by Western countries.