Burkina MPs adopt motion to charge Compaore with treason
FRIDAY, 17 JULY 2015, The Nation (Kenya)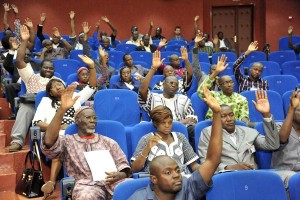 OUAGADOGOU – Lawmakers from Burkina Faso's interim parliament have adopted a resolution asking the High Court to put deposed leader Blaise Compaore on trial for high treason and violating the constitution.
The resolution was approved by 60 out the 63 Members of Parliament. Three lawmakers abstained from the vote. Burkina Faso has been run by transitional authorities since Mr Compaore fled the country last year after his plans to extend his 27-year rule sparked a popular uprising.
Thursday night's resolution accuses Mr Compaore of seeking to modify the constitution with the aim of curbing the process of democratic change in Burkina Faso. It calls for the 64-year-old "to be referred to the High Court of Justice to answer the allegations of high treason and violation of the constitution", the text said. The lawmakers also accused former Prime Ministers Luc Adolphe Tiao and his government of intentional assault, murder and complicity in assault and murder.
Mr Compaore came to power in a 1987 military coup that ousted popular Marxist leader Thomas Sankara. He sparked mass anger when he announced his intention to change the constitution so he could stand for a third term in 2015, prompting hundreds of thousands of Burkinabes to take to the streets in violent protests.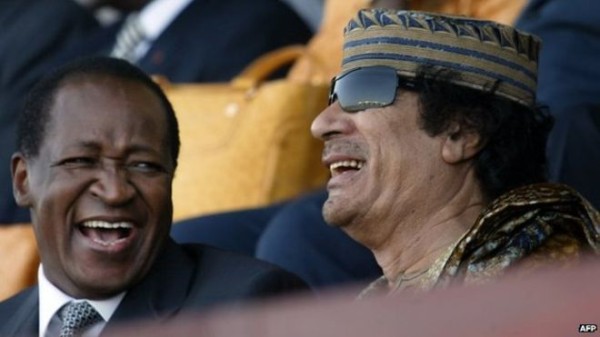 On October 31, Mr Compaore stepped down and took refuge in Ivory Coast. The military briefly took control of the poor landlocked west African nation of 17 million people before handing over to a transitional government, due to stay in place until presidential and legislative elections are held in October.
In a setback to the temporary authorities, a regional West African court on Monday annulled a new electoral law that sought to bar several political parties and individuals linked to Mr Compaore from contesting the October 11 polls.
The Economic Community of West African States Community Court of Justice ruled that the change constituted a violation of the rights to freely participate in elections. The government had argued that the amended law would only exclude those who had taken part in an "unconstitutional act".
Burkina Faso's High Court, which was set up in 1995, has the jurisdiction to try the president and government officials for serious crimes committed while in power. The nine-member court's current president, senior judge Elisabeth Bado Some, was elected in April.