Rwanda's strength lies in its youth – Gen Kabarebe
By: STEPHEN RWEMBEHO, 19 July 2015, THE NEW TIMES (RWANDA)
The Minister of Defence, General James Kabarebe, has said that the strength of the nation depends on the 'uprightness' of the youth.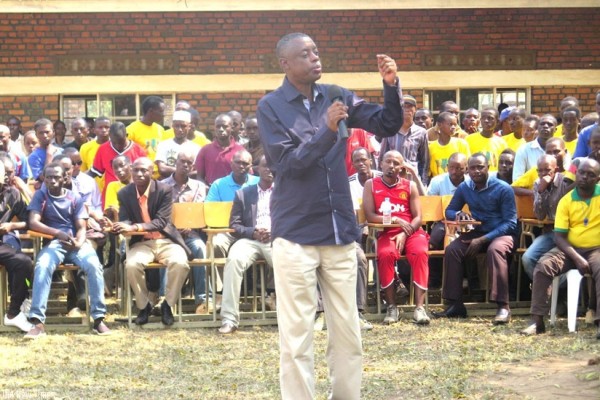 The Minister was addressing hundreds of young people, local leaders and residents of Nyagatare District yesterday. He said the willpower of youth determines the kind of future a nation will have, adding that if one wants to ensure a bright future for their country, he or she first needs to strengthen and empower the youth.
"No, doubt that a nation's strength is in its youth… development of a strong nation demands the youth's will power and determination. So, you must work hard to shape the country," he told cheering crowd.
Kabarebe, who joined the youth in a special 'Umuganda' (community service) to renovate a handball playground, said the country was committed to continue providing them with good education. He added that it was not just any kind of education, but one that makes them scientific, logical, open-minded, self-respecting, responsible, honest and patriotic.
He lamented that due to drug abuse, some youth were losing touch with the sense of right and wrong. "We need youth with a healthy body and mind…you must be free of drug abuse. Illicit alcohol locally known as 'Kanyanga' destroys their future," he noted.
The minister also officiated at a football match, where he encouraged the youth to work hard and develop their talents. "I have been following closely your performance in sports…I am convinced beyond doubt that you will excel in the near future. I assure you of full support of the government," he said.
Patrick Rusanganwa, one the participants, said he was overwhelmed by the minister's support, noting that youth should be able to create their own jobs. "The support we get from the government and, particularly what the minister has just told us, gives us hope. We are working around the clock to develop ourselves. We don't want to be the country's burden, but a means to solving issues," he said.