This is not Museveni I knew – Luweero Bush War reporter
By Eriasa Mukiibi Sserunjogi and Ivan Okuda, Sunday 19 July 2015, The Monitor (Uganda)
Dr Nelson Okuku was chief political reporter with The Star newspaper at the peak of the NRA war that brought the current regime to power. From one visit to the rebels in the bush, Okuku fell in love with their cause, dropped the notebook and picked the gun, later working closely with President Museveni in State House. Eriasa Mukiibi Sserunjogi and Ivan Okuda sat him down to share his story.
Dr Okuku, we have read about this man who was a reporter and linked up with the National Resistance Army (NRA) rebels. Please take us through this journey briefly.
I worked for a daily newspaper called Star/Ngabo. Drake Ssekeba was the editor-in-chief; the news editor was Henry Gombya who went to London and Victoria Okoth Nalongo Namusisi. After my Senior Six, I was taken on as a trainee reporter. The Baganda were associated with Democratic Party which was anti-Obote. Okuku coming in was very good for the newspaper so wherever Obote had an event, I was assigned and the soldiers associated with me.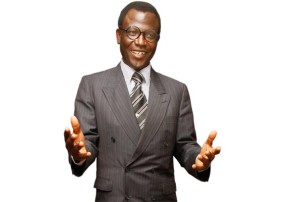 We had chaos all the time. So I was on the frontline all the time, doing the stories till I infiltrated NRA. To go from Kampala to Wobulenzi wasn't easy but I went deep to Nakaseke and the first person I met was Ahmed Kashilingi, he took me to meet Salim Saleh, James Kazini and Benon Biraro. That was 1984 when I came face to face with the rebels. Kazini convinced me to remain but I was more interested in the stories.
What was your impression when you met the rebels for the first time?
Obote used to call them bandits, a description associated with thieves, but to my surprise these were well informed people and some were graduates. They engaged me in deep conversation and I concluded Obote was misusing the word bandits.
From that time we were recruited by the rebels to be spies; that is why journalists are dangerous at times. We used to meet around the Independence monument near Grand Imperial Hotel and deliver information to the rebels from there. I did this so secretly that not even my bosses got wind of it.
Was there financial reward for it?
We were fed up because as a journalist I was severally intimidated and beaten. We had to change the system. By 1984 it was that bad. You write news, leave office late and by 6pm, the old park was empty with soldiers roaming and if they saw you 100 metres away they would shout at you and even cane you. So whether there was a reward or not, it was out of conviction, we couldn't continue that way.
Before we lose your first meeting with the rebels, what was your impression of Salim Saleh?
I had heard about him when I was taken to cover one of the MPs in Mubende and an Obote intelligence officer who didn't know of my presence came around explaining to the people how they had shot and killed Saleh.
I pictured Saleh to be an Arab coming from the coast till I met him. There is a picture of Saleh in the bush that I took, I was the first to show the world what he looked like; slim, tall with military fatigue. We talked and I interviewed him.
How did you leave Star newspaper offices and get to Nakaseke where you caught up with the rebels?
Drake had trained me so well from a trainee to chief political reporter. The byline 'By Okuku' was selling like hot cake. So around 2pm, I was at the office. A Chinese diplomat driving a Mercedes Benz with diplomatic plates came around and interested me in accompanying him. We drove to Nakaseke but what shocked me was that the rebels had pathways for cars in the rough roads.
As we entered their territory we could see rag-tag boys with guns peeping from the thickets. We saw Kashilingi, he talked to us briefly, went back, consulted and returned to accompany us to where Saleh was, he was driving a small Suzuki car and looked suspicious, possibly fearful that we were covering things they didn't want us to report about. We met Kazini who assured us, "you are now safe" and then Saleh.
From journalist to rebel: how did this come about?
After getting to know them, I was attached to their press man, a Captain Songolo who was their photographer. He persuaded me so much as they needed a reporter. Always as I crossed the road going to the bush, this name Okuku helped me so much because Obote's soldiers associated with me though they knew the newspaper I worked with wasn't friendly to them. I played the role in linking media with the rebels.
Whenever you wrote, did government get to know that you met the rebels for instance and how was the reaction?
Drake Ssekeba was arrested once and detained in Luzira over some story. What happened is that we could come with the story but the government didn't want us to call the rebels thus, they preferred the word bandits.
I made sure the rebels understood our dilemma. One time they called complaining to Namusisi our editor. At a personal level I didn't care because we had seen enough of the government, I kept churning copy. At the press conferences the negative attitude from the government was evident against Star newspaper but they needed publicity too.
Did you get any problem with the rebels, may be at one time thinking you are crossing them?
No, they needed publicity and not only that because they could also assign me and ask me about Kampala and Obote. I reached a point where I recognised the rebels more than Obote's regime. In them I saw a future for the country if they got an opportunity to rule. I was only sceptical and kept asking, 'will these people reach Kampala?' until the chance came with the overthrow of Obote by Tito Okello.
There is this talk that perhaps Museveni and his forces had no capacity to overthrow Obote, in fact they were retreating to Rwenzori region.
To be frank with you, Museveni couldn't have made it, he wasn't strong enough to overpower those guys, let's not lie about that. If he was opening bases in Rwenzori they were mere rebel cells. He didn't have the strength to overpower Obote.
Okay, you were still telling us about your choice to become a rebel.
Yes, when they overthrew Obote, because by that time chaos was at its peak, Okello brought "Anyanyas" and even those I knew in Obote's regime had vanished. It was more of a survival decision for me to officially join NRA. It was anarchy in Kampala my dear.
When did you first meet Museveni and what stood out in your interaction with him?
One thing: fundamental change. These guys were determined, they were no joke. You felt once they get chance to rule, Uganda will be new. I supported them and wrote; I boosted their efforts and became the mouthpiece of the NRA.
Tell us about the NRA fight from Lukaya to Busega, how did it go for you?
I was in the frontline under Matayo Kyaligonza; we had Patrick Lumumba, Herbert Itongwa and Pecos Kutesa. The battles were fierce. It reached a point when I thought UNLA were going to push the NRA back. People died. Someone asked Kyaligonza, "Are we making it to Kampala?"
That was the point I dropped the notebook and handled the gun. I was trained. I had to handle it. By the time we reached Busega, as we were advancing, we encountered a helicopter attack and it harassed us. On January 24, Museveni came closer to the military. The previous day on January 23, we had had a strategy meeting at night of commanders at 2am chaired by Museveni. We discussed how to take over Kampala.
There was a feeling that if we encircle Kampala, we might blow up the city so we left Jinja road open for the government soldiers to flee. After the meeting, Museveni slept at a place near the gate of Trinity College, Nabbingo.
At night I went to the frontline to check what was happening. Lubiri barracks was creating strong resistance; to cross from Nateete to Ndeeba was like the mother of war. Around 4pm, 'Kyaligonza became Kyaligonza,' he was very tough. We came near Lubiri and as we were crossing from building to building, the group in front of me crossed.
As I was running, a man was levelling to shoot me. A peer called Mwesigye saved me, he shouted, "Okuku go down." One of the bullets struck my hand. To my surprise Makindye was quiet and we thought they had fled.
On January 25, I was in the frontline, as we crossed to the roundabout of Katwe and Kibuye, there was heavy gunfire. You couldn't stand at that roundabout, we lost boys. Our medical team was at a fuel station around there and it received all sorts of casualties. At 10am Museveni came, Kampala hadn't fallen yet. He came on foot. We went on foot to Bulange, (Republic House) but at the gate there is a building on the right side, that is where Museveni first stayed as we entered Kampala.
A report came that a group had taken over Radio Uganda; there was an APC under UNLA whose mode of identification for one another was removing one arm. I can't recall the commander but the soldiers of high command were taken from there to take over Radio Uganda. That is where I played the best role. I knew Radio Uganda well.
By the time we reached where Luwum Street connects with Entebbe Road, gunfire came from Uganda House. We lost several fighters who crossed taking the road leading to Christ the King Church because it was an open field. We got resistance around the National Theatre too and fought for close to an hour nonstop with fear of snipers at Crested Towers. There was a 14.5mm aircraft four barrel which if rolled down, can rotate 360 degrees. That gave us stiff resistance too. So around 4pm on January 25 we made it.
It has been said that the war was actually won on January 25 and Museveni didn't want to declare his victory the same day Amin took over.
Don't say it has been said, I was on the frontline. It was January 25 when we won the war. We took over radio but couldn't announce as there was no electricity. We were scared of entering; there were dead bodies all over.
Around 1am, we heard people shouting, the soldiers who remained (about 47) took refuge in the studio. We were lucky they didn't fire at us but instead surrendered. I moved from door to door asking for a generator till the ambassador of Congo volunteered his. I went to Ntinda and picked the Radio Uganda staff from their quarters to assist us and at 10am we went on air. I fired the studios up so we organised ourselves under the UBC building. At 1pm I issued a go ahead for Museveni to come and make the announcement.
So Museveni announces around 1pm, what next?
I was the one in charge of Radio Uganda even when he swore in on January 29. I organised the security within. I was the NRA officer in charge of Radio Uganda for three months, making sure things were fine till I was transferred to Military Intelligence under Mugisha Muntu for a month then back to State House as a reporter for the President.
There came a time for issuing ranks and a problem arose around those who were not trained in conventional military but only guerrilla war fare. I am the (001 Long), that team includes Shaban Bantariza, David Muhozi, we were many who were taken for proper academic qualifications. I was among the four out of 10 taken for training from State House. Some went to Gaddafi and others to Monduli in Tanzania.
Tell us about two men who are now key players in our politics. Kizza Besigye and Amama Mbabazi.
I first met Dr Besigye when I was the officer in charge of State House and he had come to meet the President after he was appointed State minister of Internal Affairs. I recently reminded him. I got to know Mbabazi when he was the head of the External Security Organisation, each time we went with the President out of the country we went with Mbabazi but we didn't have close interaction because immediately we arrived at the destination we would never see him till departure time.
His wife Jacqueline had taught me chemistry at Kitante Hill School and at Makerere University. We all knew her as Mrs Mbabazi so when one time I went to cover Janet Museveni, I saw her among the wives of the big men and that is when I learnt she was Amama Mbabazi's wife.
How was your work in the Presidential Press Unit and Presidential Protection Unit? Did you enjoy?
Yes, to be frank, as a young man coming up in the future of Uganda, Museveni and me working with him in both the press unit as a reporter to the President and the protection unit was a great experience.
Indeed, I felt it was a fundamental change. The day he took over Kampala the guns became silent, the following morning, we went around telling people not to loot and shops were open. Museveni said, "I will be there for four years." I am the one who wrote that. He said four then five.
Museveni is not the Museveni I covered as a young man. He is two Musevenis today. I looked at him as my mentor and respected him. He castigated leaders who over stay in power saying they delay democracy. To be frank Museveni is now two Musevenis.
We were in Addis Ababa for the first meeting we had in OAU where he blustered African leaders who over stay as the cause of the problems we have. He was asked questions, I was there in the press conference, he said, "Please we have a fundamental change in Uganda," and then blamed African leaders for allowing Amin with his brutality.
He was asked where Obote was and if as President he was planning to repatriate him. He said, "Obote is a human being, he has to stay somewhere." I came back and everywhere in the news the headline was, "Obote has to stay somewhere."
How fundamentally has Mr Museveni changed from the man you worked with and for in the early days of his presidency to the man we see today?
I thought he had pressure from the start because many westerners were coming to State House asking for money. At times we would use the press car to pick money from Bank of Uganda and give them every Friday. We went to Rwakitura (the president's up country home) and Museveni had no house. We slept in tents and there was even no place for short call.
That is why I wondered and still wonder when he said recently he is not a poor man. The Museveni I knew never entertained investors who came to fleece Ugandans. This is the man who was talking about a self-sustaining and integrated economy.
Today he flies in a chopper of so many million dollars and has a convoy of so many cars, how was he at the time you worked in the Presidential Protection Unit?
We had three or four jeeps; we were under instruction not to harass civilians. He was a people's President so much that at one time he wanted to leave State House and go jogging alone and a soldier stopped him. We condemned the soldier and almost arrested him because to us this was a people's President and Museveni saw no threat at all.
How did you leave State House service?
There was a time corruption started to rear its head. We had people forging the President's signature and going to Bank of Uganda as early as 1989 to withdraw money. The governor of the bank told the President his hands were tied as he could not deny them money with his signature.
Museveni was puzzled because he didn't expect this. One time when these issues were being raised journalists were asked to leave. I was concerned. These things began to ring a bell in my mind.
Another time, a BBC reporter asked the President at a press conference if he was awake to the reality that his government was becoming one of the most corrupt on the African continent. Museveni was furious and vowed to imprison and expel the journalist. I gave Radio Uganda and Uganda TV the story and narrated everything.
That day I was put in for selling presidential secrets but I continued working as a reporter to the President. They then started pushing me away from the rings around the President, from A to B to C till I joined the advance team.
That I couldn't report anymore hurt me seriously. I asked to be transferred from PPU and Lt Col Sserwanga Lwanga sent a message confirming my transfer as a spokesman of one of the army's regional divisions.
Again, I was put in because they were dissatisfied that a well-trained State House officer was being transferred. I applied to go for further studies in the USA and Sserwanga signed my papers. So off I went to study a degree in Political Science and a Master's degree in Public Administration and later a PhD.
And when you returned?
I had a good vanilla project that again made me become a threat to UPDF. They claimed they weren't sure I wasn't sent by USA's spy agency, the CIA.
I was taken to Mbuya and accused of desertion and later to Luzira prison where I was sentenced to two years that became three months. This meant I was sent out of the army with disgrace. I was saddened that I could be denied an opportunity to give back to my country and foreigners are now benefitting from my expertise.
What is your message to President Museveni?
Museveni has been a very good President but even the best dancer leaves the floor.