IN SEARCH FOR AN ELUSIVE TRADE AGREEMENT BETWEEN UNEQUAL PARTNERS—EU AND AFRICA
Kingsley Ighobor
As Africa confronts the challenges of a global economy, it is being forced to make tough choices in negotiating new trade agreements with its major trading partners, particularly the European Union and the US. Meanwhile, intra-Africa trade still cries for solutions.
Sixty-one heads of government and other top-level officials from African and European countries converged last March [2014] in Brussels, the de facto European Union capital, to discuss mutual relations. After two days of deliberations, they issued a 63-point agreement laced with customary platitudes such as "We take particular pride in the breadth and depth of our partnership" and "We are convinced that the growth of our two continents will be mutually beneficial."

Although the leaders discussed such issues as the ongoing fighting in the Central African Republic, democracy, regional integration, immigration, and development assistance, the elephant in the room was the flagging trade relations between Africa and Europe. South African President Jacob Zuma, whose country is one of the EU's most important trading partners in Africa, did not attend the summit, in solidarity with Zimbabwean President Robert Mugabe, who refused to fly to Belgium because his wife, Grace, was denied a visa. "I think that time must pass wherein we are looked at as subjects, we are told who must come and who must not come," said President Zuma. His boycott is one of many incidents in the seemingly endless trade talks between Africa and Europe. European Commission President José Manuel Barroso reiterated Europe's preference for dealing with African countries as equal partners, but in reality only South Africa, the continent's most sophisticated economy, could be considered as such, says Christoph Hasselbach, editor of Deutsche Welle, a German broadcasting organization.
Trade agreement talks began actively in 2000 after Europe and 79 countries from Africa, the Caribbean and the Pacific (ACP) signed the Cotonou Agreement on trade, aid and political relations. That agreement stipulated that Economic Partnership Agreements (EPAs) had to be signed by 2008. But while the EPAs require both sides to lower tariffs on imports and exports, the negotiators cannot agree on the terms.
Nevertheless, 14 countries have accepted interim EPAs, with Mauritius, Madagascar, the Seychelles and Zimbabwe the first to do so. Interim EPAs permit countries to export to the EU market duty-free while gradually allowing EU imports over 15 to 25 years. For example, Mauritius agreed to open its market to EU products over a 15-year period. To protect local industries, EPA signatories can exclude certain products. For instance, Madagascar excludes EU exports of meat, tobacco, sugar, chemicals and other products.
Before the Cotonou Agreement was the 1975 Lomé Convention, under which the EU granted "non-reciprocal" trade preferences to ACP countries for the export of agricultural and mineral materials duty-free to Europe. Now the EU wants these agreements to be replaced with the EPAs, which are "reciprocal" instead of the Lomé Convention's "non-reciprocal" trade preferences, so that ACP countries can equally open their markets to EU exports. But Africa is in no hurry to liberalize its markets.
Bone of contention: "African countries typically have quite high protection, so liberalizing in favor of Europe would hand Europe a terms of trade gain," writes Paul Collier, the director of the Centre for the Study of African Economics at Oxford University, United Kingdom. Africa is not embracing the EPAs because of fears that bigger EU companies could flood the continent with cheaper products, destroying nascent local industries. Also, cutting tariffs will lower government revenues that Africa needs to invest in areas including agriculture, health and education.
James Asare-Adjei, the president of the Association of Ghana Industries, says that Ghana relies heavily on tariff revenues to fund development, and that with an EPA, the country could lose up to $300 million per year in revenues. Aliyu Modibo Umar, a former Nigerian commerce minister, says, "If 30 years of nonreciprocal free market access into the EU did not improve the economic situation of the ACP, how can a reciprocal trading arrangement achieve anything better?" Bingu wa Mutharika, the late Malawian president, once dismissed the EPAs as "a divide-and-rule tactic being advanced by Europe for selfish interests."
The EU admits that the EPAs will create more jobs in Europe. But it also notes that Africa stands to benefit from improved economic stability, training opportunities and knowledge transfer, and higher export sales. It states on its website, "For over 30 years, exports from ACP countries were given generous access to the European market. Preferential access failed to boost local economies and stimulate growth."
But provisional implementation is allowed: The EU is also promoting the World Trade Organization's Trade Facilitation (TF) agreement, reached in Bali, Indonesia, last year[2013]. Trade facilitation focuses on lowering the cost of doing business by minimizing regulations and procedures required to move goods and services across borders. The Bali TF agreement—an offshoot of the inconclusive 2001 Doha Round of talks—urges countries to adopt fast and efficient customs procedures.
Africa is not convinced of the purported benefits of the TF agreement. The continent's trade ministers have agreed to implement the TF agreement provisionally, which is allowed by a clause in the Bali deal. But the EU would prefer a full—not tentative—implementation and is determined to twist arms to have its way.
EU trade negotiators who were in Malabo, Equatorial Guinea, during the African Union (AU) summit in June [2014] §mounted pressure on African leaders to change their stance. An AU official was quoted as calling their approach "an unprecedented power game rarely witnessed at an African heads of nations meeting." Angered by such arm-twisting, Nigeria, Africa's biggest economy, and Mauritius, one of its fastest-growing economies, announced they might renege on their provisional acceptance of the TF agreement.
But Africa may not hold the line for long, facing both EU threats to cut off aid and the US's warning that it could allow the expiration of the Africa Growth and Opportunity Act (AGOA), a US law enacted in 2000 under which Africa can export certain goods to the US duty-free. Unless renewed, AGOA expires in 2015.
Cracks in Africa's position: The WTO is also pushing for total implementation of the TF agreement. Director-General Roberto Azevêdo has warned that provisional implementation could mean less development aid. "All of the Bali decisions—every single one of them—would be compromised." And Angelos Pangratis, the EU envoy to the WTO, says, "The credibility of the negotiating function of this organization [WTO] is once again at stake." But Nelson Ndirangu, director for economics and external trade in the Kenyan foreign ministry, questions why the EU opposes Africa's proposal "to implement the trade facilitation agreement on a provisional basis" as allowed under the Doha Declaration, adding, "Clearly there are double standards."
At the end of the Malabo summit, divisions appeared in Africa's position. "We never said we will not implement the TF agreement, but we don't know how to implement this agreement," says Mr. Ndirangu, bouncing the ball back to EU's court. But South Africa, Uganda, Tanzania and Zimbabwe have urged Africa to implement the TF agreement only after Europe demonstrates its commitment to providing development aid through action, not just words. The snag is, under the Bali TF agreement, a commitment to provide aid is not binding.
Asia's trade surge: Africa's growing trade with Asia, especially China, is of concern to Europe, says Mr. Hasselbach. Africa's share of global trade has increased steadily, from $277 billion (2.3%) in 2001 to about $1 trillion (4.6%) in 2011, according to the UN Conference on Trade and Development. While Europe is still Africa's largest trading partner, Africa's trade with Asia grew by 22% during that time, while trade with Europe grew by only 15%. In addition, Europe's contribution to Africa's manufactured imports declined from 32% in 2002 to 23% in 2011, while Asia's share increased from 13% to 22% during the same period.
Some African trade experts have said that fears surrounding the TF agreement may be exaggerated. Patrick Kanyimbo and Calvin Manduna, trade experts with the African Development Bank, argue that a TF agreement will improve burdensome border operations and complement "a lot of the infrastructure investments that are being undertaken across the continent, particularly in the transport sector."
More twists and turns are likely to take place in EU-Africa trade relations before 2015, when TF agreement implementation should commence. Big economies like Nigeria and South Africa are talking tough, but others are more circumspect. Rashid Pelpuo, Ghana's minister of state for public-private partnerships warns that trade agreements are always tied to "aid, technical and political assistance… It will be too costly not to sign." Only time will tell if—or when—Africa will accept the trade deals.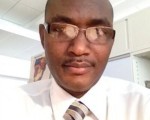 Before joining the Department of Public Information (Africa Section) at the UNHQ, Kingsley Ighobor was Head of Community Relations at the UN Mission in Liberia (UNMIL) where he led many national communications campaigns on important social issues. Before then, he worked as a journalist and reported extensively the wars in Sierra Leone and Liberia for a Nigerian publication, the African Concord newsmagazine. In 1992, he co-founded the Concord Times newspaper in Sierra Leone, becoming the publication's pioneer editor.