Rethinking the Scandinavian Model
 Nima Sanandaji, 08/04/2015, National Review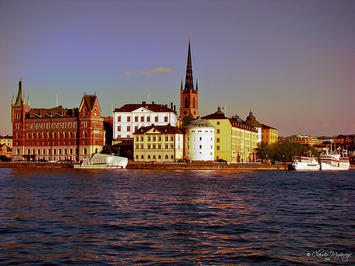 During a tour to Paris, Bruce Springsteen explained that his dream was for the US to adapt a Swedish style welfare state. The famous musician is far from alone in idealizing Nordic policies. The four Nordic nations (Denmark, Finland, Norway and Sweden) are often regarded as prime role-models the policies to be emulated by others. Internationally, advocates of left of centre policies view these countries as examples of how high tax social democratic systems are viable and successful. Paul Krugman, for example, has said: "Every time I read someone talking about the 'collapsing welfare states of Europe', I have this urge to take that person on a forced walking tour of Stockholm".
This admiration has a long history. In the mid-1970s Time Magazine described a country that sounded much like a utopia. "It is a country whose very name has become a synonym for a materialist paradise", the international magazine wrote and continued to report about Sweden: "No slums disfigure their cities, their air and water are largely pollution free… Neither ill‑health, unemployment nor old age pose the terror of financial hardship." Similarly, political scientist John Logue argued in 1979: "A simple visual comparison of Scandinavian towns with American equivalents provides strong evidence that reasonably efficient welfare measures can abolish poverty as it was known in the past; economic growth alone, as the American case indicates, does not". Logue believed that the greatest threat to the Nordic welfare states was that they were too successful; eliminating social problems to such a degree that people forgot the importance of welfare policies.
The high regard comes as no surprise. Nordic societies are uniquely successful. Not only are they characterised by high living standards, but also by other attractive features such as low crime rates, long life expectancy,  high degrees of social cohesion and even income distributions. Various international rankings conclude that they are amongst the best, if not the best, places in the world in which to live. One example is the "Better Life Index", complied by the OECD. In the 2014 edition of the index Norway was ranked as the nation with the second highest level of well-being in the world, followed by Sweden and Denmark in third and fourth position. Finland ranked as the eighth best country.