Trafficker gets 18 years in jail over Italian shipwreck that killed 366 migrants
Thursday 2 July 2015, The Guardian (UK)

Khaled Bensalem, 36, has been convicted by a Sicilian court of causing the 2013 shipwreck and the deaths of mainly Eritrean passengers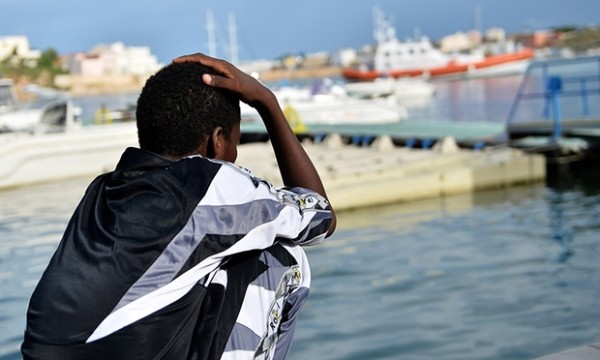 An Italian court on Wednesday found a man guilty of trafficking migrants and sentenced him to 18 years in jail for contributing to a 2013 shipwreck that killed 366 people, a judicial source said. A court in Agrigento, Sicily, convicted 36-year-old Tunisian Khaled Bensalem of causing the 2013 shipwreck and the deaths of the mainly Eritrean passengers, and aiding illegal immigration, the source at the Agrigento prosecutor's office said.
The disaster near the southern Italian island of Lampedusa was one of the worst recorded in the decades-long history of people fleeing war and poverty in Africa on rickety boats bound for Europe.
Libya's people smugglers: inside the trade that sells refugees hopes of a better life
Since the 2013 shipwreck, which prompted Italy to start its now-defunct search and rescue mission Mare Nostrum, a bigger disaster in April killed up to 800 migrants and stunned the European Union into expanding joint rescue operations. Bensalem's sentence was reduced by a third from the possible maximum penalty because he was given a fast-track trial, which cuts eventual jail time for a defendant who admits guilt.
Migrant traffickers have exploited lawlessness in Libya to cram people onto unseaworthy boats, charging thousands of dollars for the perilous passage across the Mediterranean. More than 135,000 refugees and migrants have arrived in Europe by sea so far this year, the United Nations high commissioner for refugees said earlier on Wednesday.
Read more: Libya's people smugglers: inside the trade that sells refugees hopes of a better life