An education system for the future: Four principles
In meeting the demand for higher education, African countries should resist the urge to blindly copy Western university models.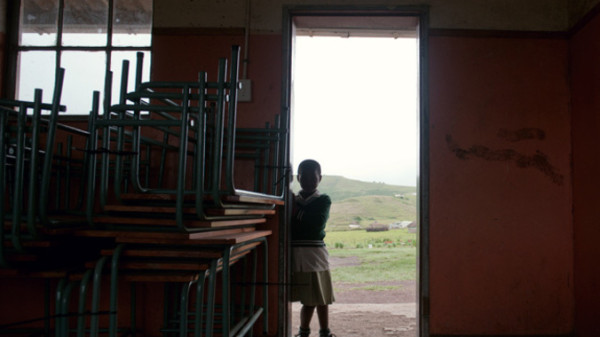 Sub-Saharan countries have increased the number of children in primary school by a remarkable 75% since 2000, according to a recent Unesco report. However, university enrollment in the region is an abysmal 5% overall – the lowest rate in the globe, despite growing demand. There might be a natural inclination to respond to this gap by rapidly building up universities across the continent. However, in meeting the demand for higher education, African countries should be creative, deliberate and resist the urge to blindly copy Western university models, which may not be readying students for the job market as well as they should. Africa, uniquely, has an opportunity to leapfrog ahead of the rest of the world by developing a 21st century higher education system that is nimble and responsive to market needs.
What would such a system look like? Here are the four organising principles for a higher and vocational education system of the future that would successfully serve the African primary school graduates of today.
Soft skills
Soft skills have become the primary requirement for jobs across all sectors. Traditional go-to sectors for employment such as agriculture and manufacturing are increasingly automating basic jobs, while requiring employees to handle more complex functions that rely heavily on soft skills such as problem-solving. The services sector, which already provides over 40% of jobs on the continent, depends on soft skills such as customer orientation. Yet Africa's current educational systems do not help students develop these skills.
Pedagogical systems need to change to ensure that soft skills such as problem solving, decision making, customer orientation, teamwork, creativity, and entrepreneurialism are a focal point of curriculums. Programmes such as the Creative Generation, International Baccalaureate and Culima Institute are developing models that enable students to develop more comprehensive skills at the primary, secondary and vocational levels – they need to be scaled up rapidly across Africa.
The biggest advantage of developing soft skills is that they are highly portable across industries. As evolving technology continues to disrupt industries, employees will be able to switch to new jobs without difficulty. More importantly, they will be able to pursue more dynamic career pathways, switching between sectors while working towards a long-term career goal that is tied to a competency rather than a sector. In this world, an individual may start developing her customer orientation skillset as a business process outsourcing (BPO) call centre agent or a sales clerk at a retail store, and then step into a supervisory or managerial position at a hotel or a tour operator. While she would need some retraining to learn the new sector, the customer service skillset will be valued across sectors.
Partner with employers
A cross-industry model working to develop transferable skills rather than industry-specific certifications is new, and it requires a close partnership with employers to ensure that it is effective. Organisations such as Knod and Kepler are leading the way in developing such an employer-centric model in Africa.
What makes Knod successful is it integrates employers into the teaching process. Students spend every term working on a project with a different employer and each project has learning objectives that are tied to the curriculum of a three-year degree. Employers are heavily invested in the project, which ensures that they are focusing on developing skills that are relevant to the workplace. Students graduate after three years with a degree from an accredited university (since all the projects are mapped to the university's curriculum), as well as three years of project experience across different industries.
Standardise competency assessments
The portability of skills across sectors will require competency-based assessments that employers can use to assess soft skills acquired in other industries. Harambee Youth Employment Accelerator has stitched together a battery of assessments that measure soft skills among high-performing employees, and then search for similar characteristics in the pool of applicants. This matching mechanism enables employers to find talent that is better-suited to their requirements. Other organisations such as Mozilla are developing skills badges that can be collected and transferred across employers.
Once common credentialing systems are established, platforms such as LinkedIn can be used to make that information available to all employers and enable employers to search candidates rapidly. This would be a powerful extension to the recommendation system already offered by LinkedIn.
Rethink education finance
Finally, this system also offers an opportunity to rethink education financing. Unlike existing education systems, this approach does not require a large upfront investment in higher education that requires many years to pay off. Just like pay-as-you-go cellphones, the system would allow students to learn skills in smaller chunks over longer periods of time. As a result, students from low-income families would be able to finance their own education rather than relying on government funding, which is already spread too thin.
However, students will still require access to small education loans that they will be able to pay back quickly. The market for uncollateralised student loans does not exist today, and donors or patient investors would need to set up pilot loan pools to enable commercial banks to understand risks and become comfortable with innovative lending models. Organisations such as WAVE Hospitality are funding these student loans from their own balance sheets for now, but a vibrant loan market could help them scale faster.
Nimble system
Africa has a unique opportunity to develop a nimble higher education system that is more responsive to market needs, while being extremely cost-efficient. By promoting soft skills development, employer partnerships, apprenticeship programs, open source credentialing systems, and innovative financing mechanisms, governments and donors can help jumpstart this ecosystem, help Africa leapfrog more developed countries, and create a blueprint for a best-in-class higher education model for the rest of the world.
Devang Vussonji is an associate partner at Dalberg Global Development Advisors in Johannesburg focusing on education and employment.