Rural poor harvest hope from Africa's tree of life
CYRIL LOMBARD, 10 SEPTEMBER 2015. BUSINESS DAILY
IN THE dry rural north of Limpopo, a new industry is growing from very old trees. In an area with up to 98% unemployment, 1,000 people earn an income collecting the fruit pods of the abundant baobab.
They supply the baobab to a local business, EcoProducts, which last year produced several tonnes of baobab powder for the global food and cosmetics industry. EcoProducts also extracts baobab oil, with production doubling from 2013 to last year, and expected to triple this year. Its modest processing plant in Louis Trichardt already employs 50 people.
SA's emerging bio-economy has sparked several entrepreneur success stories.
The potential of natural products is well illustrated by the entrepreneurial surfer and biochemist Trevor Steyn, who started Esse Organic Skincare in Pietermaritzburg in 2002. Esse doubled its turnover from R7.2m in 2012 to R14.8m last year, and is now selling high-quality natural cosmetic products in 20 global markets. The company has its own formulation and manufacturing facility, and employs 33 people.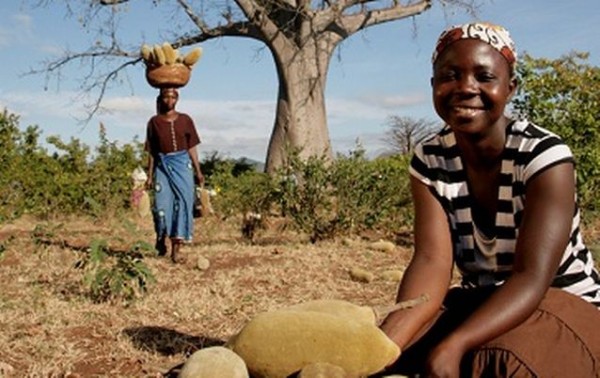 The hard work Esse put into creating 47 different product dossiers is credited with having opened up the high-value European market to South African entrepreneurs. Steyn has tripled his use of natural ingredients, which directly benefit the rural people who harvest them. Southern Africa has long been recognised for its rich diversity of plant species, including baobab, marula, Kalahari melon, ximenia oil and devil's claw.
The nutritional, medicinal and cosmetic benefits of these ingredients are now attracting global attention. Organisations such as PhytoTrade Africa, which helps rural people and ethical companies to extract value from indigenous plants, had a bit of a hippy tag in the past. But now it is a serious business.
PhytoTrade Africa's members and partners generated R80m from the sale of natural products last year, up 43% from 2013. More than a million tonnes of raw or semiprocessed natural products were bought from primary producers, who earned more than R16m and have enjoyed a 100% increase in per-capita seasonal income. By 2017 we expect R252m in revenue for our partners and members, and aim to be working with 20,000 producers earning in excess of R42m.
These are people who generally have limited formal qualifications and few economic opportunities. But with a little help they are turning the plants and trees around them into real economic potential. The small businesses affiliated to PhytoTrade created 550 jobs last year, and their purchase of natural plant-based ingredients provided income to more than 12,500 rural people, 78% of them women.
Take Annah Mendela, who harvests baobab and supplies it to EcoProducts. She says the fruit has changed her life. In 2006 when she entered the industry she struggled to feed her family. Now she has earned enough to build a house.
RURAL communities are often on marginal land and lack access to finance and infrastructure such as irrigation and transport, so it is difficult to farm with commercial crops. That makes natural species a key part of a diversification and development plan for the rural poor. Many rural homesteads have indigenous trees such as marula or baobab in abundance. They are resistant to drought, pests and diseases, and better adapted to marginal areas than exotic crops.
Giving a monetary value to local trees prevents these ecosystems from being burnt for fuel or otherwise destroyed. This leads to protection of biodiversity, better resource management, and growth of small-scale agroforestry which stimulates the formation of producer associations and co-operatives. This organisation of rural industry makes small businesses viable, and able to access finance to support growth, leading to quality improvement, market compliance and acquisition of processing technology.
Governments in Southern Africa should take inspiration from the story of the Amazonian acai palm fruit, which has digestive, cardiovascular and immune-boosting effects. Over the past 15 years acai has developed off a low base into a R46bn industry in which hundreds of products contain this popular new superfood. What made it successful was the co-ordinated incubator effect of government and investor support for local harvesters, management of the resource, certification of the supply chain and development and marketing of the consumer-ready product.
There is no reason we can't do the same with many of our own superfood species, which have equally significant cosmetic and nutritional benefits. We've already made good progress. Thanks to sustained marketing efforts, baobab is today a mainstream ingredient in UK foods, from yoghurt to jam, and marula-flavoured alcohol is stacked high at SA's international airports.
A 2012 PhytoTrade report found that industrialisation of marula in Namibia had sales potential of R250m annually, with the creation of thousands of jobs. The same could happen across the region.
Southern African natural plant ingredients are in 1,500 products in SA and internationally. Our partner companies invested R10m in product innovation last year, and our 81 members in Southern Africa are creating jobs, alleviating poverty and protecting biodiversity by enabling rural communities to generate income from the trees and plants around them.
It's not as easy as it might seem, and no part of the value chain will succeed alone. All the high-value international markets have complex trade and safety regulations, and require detailed product dossiers for every ingredient, including toxicology testing.
FAILURE to comply can mean the death of a product before it even hits the shelves, or a tainted reputation for a natural ingredient that could otherwise become a long-term revenue generator. Several South African medicinal plants and essential oils did not reach their commercial potential through a failure to address critical market access regulations. Approaching the US, European and other markets in the right way is what enabled baobab fruit to become a global product.
So one of our fundamental roles is helping small businesses to become export-ready by understanding and applying the rules of the game. Importantly, this also includes the access and benefit-sharing requirements defined in the Nagoya Protocol on Access and Benefit Sharing, to which SA is a signatory. It is vital that communities where the trees are located, who have traditional knowledge of their medicinal or other properties, should benefit from their commercialisation.
The Nagoya Protocol provides a legal framework for fair and equitable sharing of benefits from genetic and biological resources, offering protection and legal certainty to providers and users.
SA, the world's third-most biologically diverse country, ratified the protocol in 2013. It has policy and legislation in place to regulate the commercialisation of its indigenous resources, led by the Department of Environmental Affairs. PhytoTrade Africa is in productive dialogue with the department and the Department of Trade and Industry to use SA's biological assets for development impact.