Egyptian minister says talk of international arbitration on Ethiopian dam is 'premature'
Irrigation minster Hossam Al-Mogazy says his country does not seek to involve African intermediaries in the issue
Egyptian irrigation minister Hossam Moghazy says it is "premature" to talk about resorting to international arbitration over the contentious dam Ethiopia is building on a tributary of the River Nile.Egypt, which relies almost entirely on the Nile for farming and drinking water, has expressed fears the hydroelectric dam will significantly cut the supply of water downstream.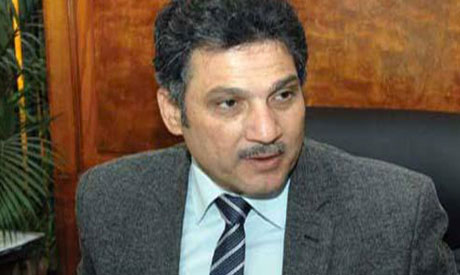 In comments published by Al-Ahram daily on Monday, Moghazy said negotiations with Addis Ababa are underway pursuant to a cooperation deal signed last March. He also ruled out that Cairo seeks to involve African intermediaries in the issue.
Moghazy's remarks followed assertions made on Sunday by Sudanese President Omar Al-Bashir that the Ethiopian dam project has become "a reality," while urging cooperation between all parties to "ensure its success." Last March, the leaders of Egypt, Sudan and Ethiopia signed an agreement of principles on the dam to ensure "fair use of waters" and that there would be no damage to the "interests of other states."
Six-party talks between the foreign and irrigation ministers of the three countries are due to take place on 11-12 December in Khartoum, Sudan, with the aim of restarting talks on technical issues related to the dam and discussing concerns from the Egyptian side. The meeting will come in the run-up to a tenth round of discussions overseeing the studies on the dam's hydrological and environmental impact on downstream countries, which was originally scheduled in late November but deferred until the Khartoum meeting is convened.
A tripartite committee of experts was formed in December 2013 to supervise the studies but its efforts have since failed to make progress. Minster Moghazy had earlier expressed alarm that the construction of the project is proceeding quicker than the course of  negotiations.
The ministry had also voiced concerns that the project is proceeding before technical studies were complete on the potential impact of the dam on downstream countries. The study process – recommended by a panel of international experts after Ethiopia's analysis of the project's impact was found inconclusive – floundered after one of two international firms assigned to conduct the studies pulled out in September.
The dam, scheduled to be completed in 2017, will be Africa's largest hydroelectric power plant with a storage capacity of 74 billion cubic metres of water.