Once Militant, Now Millionaire. Next Up: South Africa President?
Michael Cohen and Amogelang Mbatha, 8
Cyril Ramaphosa is the only serving politician in South Africa who's led both a labor union and a business empire. Now chances are rising that he'll lead the country.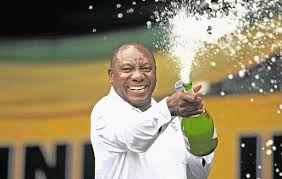 The country's biggest labor group last month cautiously backed Ramaphosa to head the ruling African National Congress in two years — a post that would make him a shoo-in to succeed President Jacob Zuma in 2019. That would crown a comeback from political obscurity after Thabo Mbeki outmaneuvered him to become deputy president in 1994 and for the top job when Nelson Mandela stepped down in 1999. He was only named deputy president last year.
If Ramaphosa, 63, does triumph he'd face an economy that's gone adrift under Zuma. The rand has hit record lows, the nation's credit rating is on the brink of being downgraded to junk and violent protests are the order of the day. Public disgruntlement is growing about 25.5 percent unemployment and a lack of housing and decent education.
"He would be a candidate with some credentials and a track record," Viktor Szabo, a fund manager who oversees $12 billion of emerging-market debt at Aberdeen Asset Management Plc and has an underweight stance on South African bonds, said from London. "The problem we have with South Africa is the ongoing, slow but steady deterioration of the fundamentals."
Ramaphosa still has to persuade the ruling party, some of whose leaders are suspicious of his wealth and pro-business leanings, that he's the right man for the job.
In 2012, he made a failed 19.5 million-rand ($1.34 million) bid for a prize buffalo cow and calf at a game auction, a move opposition parties said was scandalous given that 22 percent of the population goes hungry.
Ramaphosa also was accused by the opposition Economic Freedom Fighters of spurring police to shoot 34 miners at Lonmin Plc's Marikana platinum mines in 2012 by urging the government to end an illegal strike. Ramaphosa, who was a non-executive director of Lonmin at the time of the killings, denied wrongdoing and a commission of inquiry absolved him of all responsibility, but more than 300 victims are suing him for damages.
Biggest Companies
Before politics and business, Ramaphosa trained as a lawyer. He co-founded the National Union of Mineworkers and built it into country's largest labor union, in 1987 leading South Africa's biggest-ever gold strike. He headed the ANC team that negotiated an end to apartheid and ran a panel that wrote the first democratic constitution. Next was the accumulation of a fortune of at least 2.7 billion rand and time as chairman of some of the nation's biggest companies. He reentered full-time politics in December 2012 when he was elected the ANC's deputy leader.
As deputy president, Ramaphosa has overseen a team that's helped tackle chronic power shortages and halt managed blackouts, and has used his negotiating skills to try to quell political instability in South Sudan and neighboring Lesotho.
Delegates who attended a Communist Party congress near Johannesburg in July jumped to their feet and chanted when Ramaphosa, the second-richest black South African, arrived to address them. Dressed in a yellow ANC T-shirt and black blazer, Ramaphosa danced on stage before defending widely opposed tolls on freeways in the central Gauteng province and elaborating on government plans to redistribute wealth and ignite growth.
Union Roots
"He's a good leader and has what it takes to do the job," said Thabang Masinga, 35, a lawyer who works for Barclays Plc in Johannesburg, as he exited the Columbine Square mall after doing his grocery shopping. Ramaphosa's fortune "has not made people forget his roots as a unionist."
Unions have played a key role in South African politics, and none more than the Congress of South African Trade Unions (Cosatu), the federation that tentatively backed Ramaphosa. It's been a member of South Africa's ruling alliance since the ANC took power under Mandela in the first multi-racial election in 1994. The federation showed its political muscle in 2007, when it helped Zuma wrest control of the party from Mbeki.
While most Cosatu unions back Ramaphosa, a decision on whether to formally endorse him is only likely to be taken next year, according to Sizwe Pamla, the federation's spokesman.
Ex-Wife
Ramaphosa's main rival for the top ANC post is Nkosazana Dlamini-Zuma, 66, the head of the African Union commission, who has the backing of the party's women's league, youth league and a handful of provincial governors. The president's ex-wife, she previously served as minister of health, foreign affairs and home affairs.
In keeping with party tradition, Ramaphosa has been coy about his presidential ambitions, joking that he wants to become a cleaner in parliament. Ronnie Mamoepa, Ramaphosa's spokesman, referred queries to the ANC. Gwede Mantashe, the party's secretary-general, said it is too early to be discussing succession.
What's clear is that Ramaphosa doesn't need the president's 2.75 million rand annual salary (he currently earns 2.6 million rand as deputy). He keeps a cattle ranch in the eastern Mpumalanga province and is building a hillside mansion overlooking the sea in Cape Town's exclusive Fresnaye suburb.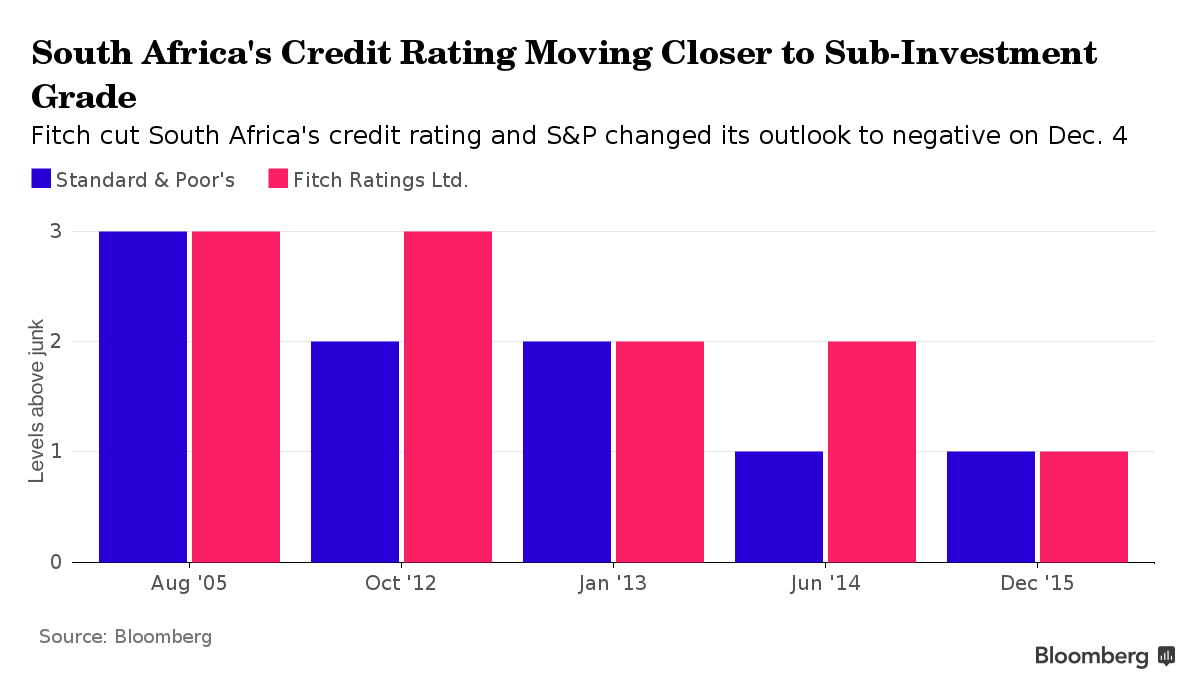 In May, his family trust sold its 29.6 percent stake in Shanduka Group, the investment company he founded in 2001 — keeping its stake in McDonald's South Africa. The trust's overall stake in Shanduka was worth 2.6 billion rand as of January 2014. Ramaphosa also disclosed to Parliament that he also owns 30 townhouses, two apartments and stakes in seven other companies with a nominal value of 76.6 million rand.
The contest is still in its early stages and remains wide open, according to Susan Booysen, a politics professor at the University of the Witwatersrand and author of two books on the ANC.
"The Cosatu endorsement is very important," she said. "This is confirmation that Cyril is in the race."