Report: US was spying on Netanyahu during Iran deal negotiations
12/30/2015 | Jerusalem Post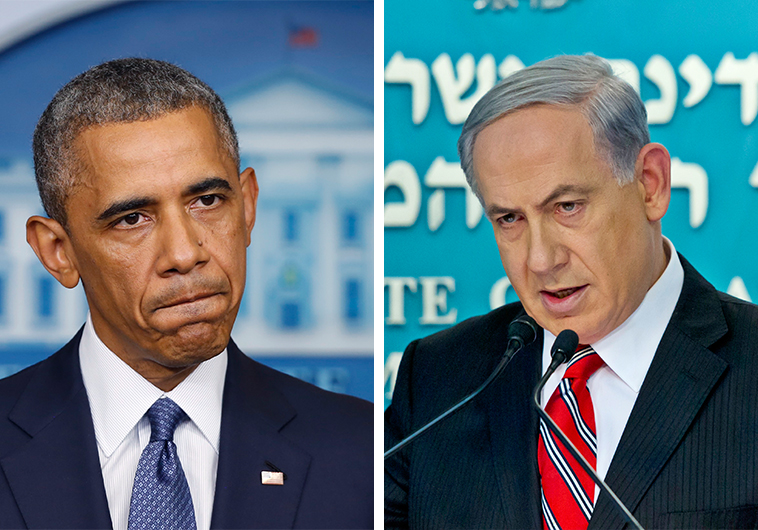 White House officials believed the intercepted information could be valuable to counter Prime Minister Benjamin Netanyahu's campaign against the nuclear deal with Iran, according to the unnamed officials, the Journal said.
NSA eavesdropping revealed to the White House how Netanyahu and his advisers had leaked details of the US-Iran negotiations, which they learned through Israeli spying operations, the newspaper reported.
The NSA reports allowed Obama administration officials to peer inside Israeli efforts to turn Congress against the deal, according to the Journal.
Israel's ambassador to the United States, Ron Dermer, was described as coaching unnamed Jewish-American groups on lines of argument to use with US lawmakers, and Israeli officials were reported pressing lawmakers to oppose the deal, the newspaper said.
Asked for comment on the Journal report, a White House National Security Council spokesman said: "We do not conduct any foreign intelligence surveillance activities unless there is a specific and validated national security purpose. This applies to ordinary citizens and world leaders alike." Following former NSA contractor Edward Snowden's disclosures of the agency's spying operations, President Barack Obama announced in January 2014 the United States would curb its eavesdropping of friendly world leaders.
A number of such figures, including French President Francois Hollande and German Chancellor Angela Merkel, were put on a list declared off-limits to US eavesdropping. But Obama maintained the monitoring of Netanyahu on the grounds it served a "compelling national security purpose," the Journal reported.
After Israel's lobbying campaign against the Iran nuclear deal went into full swing on Capitol Hill, it did not take long for administration and intelligence officials to realize the NSA was sweeping up the content of conversations with American lawmakers, the newspaper said.
A 2011 NSA directive said direct communications between foreign intelligence targets and members of Congress should be destroyed when they are intercepted. But the NSA director can issue a waiver if he determines the communications contain "significant foreign intelligence," the Journal said.
During Israel's lobbying campaign in the months before the deal cleared Congress in September, the NSA removed the names of lawmakers from intelligence reports and weeded out personal information, the newspaper said.