Israel bans Arab-Jewish romance novel from schools
Israel has refused to include a novel about a love affair between a Jewish woman and a Palestinian man in the country's high school curriculum, reportedly over concerns that it could encourage intermarriage between Jews and non-Jews.
The rejection of "Borderlife," a novel published last year, created an uproar in Israel, with critics accusing the government of censorship. The incident was first reported by the Haaretz daily and confirmed in a statement by the Education Ministry to The Associated Press on Thursday.
The rejection also touched on the climate of mistrust between Arabs and Jews, which has deepened during the current wave of Israeli-Palestinian violence. The ministry said a panel had debated adding "Borderlife" to the high school reading curriculum but decided against it. Israeli media said teachers had requested its inclusion on the student reading lists.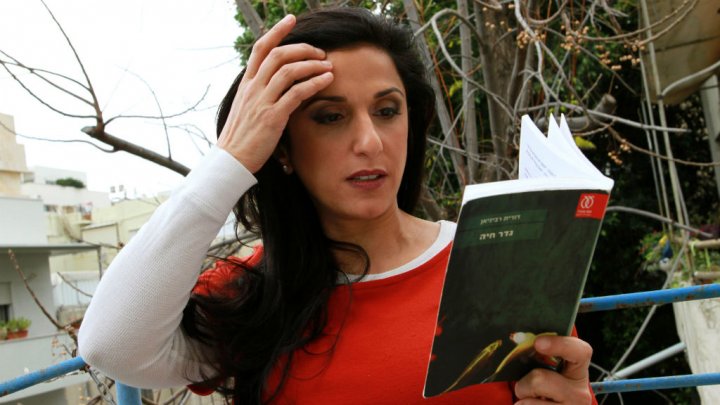 Earlier, Haaretz cited a letter by ministry official Dalia Fenig, who wrote that the book, which this year received Israel's prestigious Bernstein literary prize, was excluded because its content was deemed unfit for high school students.
"Adolescent youth tend to romanticize and don't have, in many cases, the systematic point of view that includes considerations about preserving the identity of the nation and the significance of assimilation," Fenig was quoted as writing in the letter.
The Israeli high school curriculum includes books on a variety of hot-button issues, including "Khirbet Khizeh," a 1949 novel about the expulsion of Arabs from a fictional village by Israeli soldiers, and "A Trumpet in the Wadi," a 1987 novel about a love affair between a Jewish man and a Christian Arab woman. The author of "Borderlife," Dorit Rabinyan, has another work on the list.
In an interview with Army Radio, Fenig said having another book on the list that deals with relationships between Jews and non-Jews was a reason "Borderlife" was excluded. She also said the timing, coinciding with the current outburst of violence, was not right, fearing tensions could be enflamed in classrooms over the book. She did not address the letter cited in Haaretz and AP could not reach her for comment.
Israel's Channel 2 TV reported that sales of the book have increased dramatically since the ban and its news anchor jokingly asked Education Minister Naftali Bennett if the author had thanked him. Bennett defended the move, saying its content shouldn't be required reading for school students. He read out sections of the book, which he said portrays soldiers as "sadistic" and details a romance between a Palestinian jailed for security reasons and an Israeli woman. "Should I force Israeli children to read this? Is this a top priority?" Bennett asked.
He said his office "is not the Culture Ministry and people can read outside whatever they like, but we need to prioritize." More than three months of Israeli-Palestinian violence has killed 21 people on the Israeli side and 131 Palestinians, sending tensions between Arabs and Jews soaring.
The ministry's decision comes after Israeli Cabinet ministers gave preliminary approval this week to a bill that imposes new disclosure requirements on nonprofit groups that receive foreign funding. Since the restrictions would apply mostly to liberal nonprofits, the bill drew accusations that the government was trying to crack down on critics.
Earlier this year, Israel's culture minister froze funding for an Arab theater in the Israeli city of Haifa over the staging of a controversial play, eliciting criticism that she was impinging on freedom of expression. Authors and politicians reacted angrily to the rejection of "Borderlife."
Opposition legislator Ksenia Svetlova said the decision was "sickening" while A.B. Yehoshua, one of Israel's most famous authors, told Haaretz it was akin to "rejecting dozens of books, stories, plays and movies that each tried in their way to deal realistically with the complicated relationship between us and the minority that lives among us and under our occupation."
Assimilation, a term used for the gradual weakening of Jewish identity with immersion in Western culture, is one of the most explosive issues in the Jewish world. One-third of the world's Jews were killed in the Holocaust, and some Jews fear that intermarriage and assimilation now threaten the community's continued survival.
Jews and Arabs hardly intermarry in Israel, where the communities often live separately. But the threat of assimilation, mainly through Israelis marrying non-Jewish foreigners, still generates concern among Israelis. The high intermarriage rate among American Jews has added to such worries.
Last year, religious Israeli lawmakers were outraged by news that the son of Prime Minister Benjamin Netanyahu was dating a non-Jewish Norwegian woman.
Rabinyan told Army Radio the rejection of "Borderlife" was ironic because "the novel deals precisely with the Israeli fear of assimilation in the Arab milieu within which we exist."