2016-01-06 | FRANCE24
UN peacekeepers are facing fresh allegations that they sexually abused four young girls in the Central African Republic (CAR), the latest in a wave of child rape cases to hit the mission.
The United Nations said on Tuesday it had informed three countries of the claims and asked them to investigate their soldiers serving in the MINUSCA mission in Bangui. A UN spokesperson declined to name the countries and to specify how many troops were involved, but sources said the accused soldiers are from Gabon, Egypt and Morocco.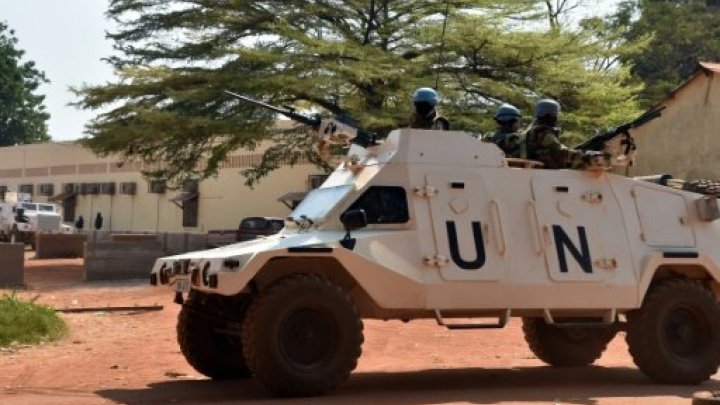 The UN mission said in a statement that it was also investigating allegations against "international forces" in Bangui, without providing details. The latest allegations bring the number of sexual abuse cases involving UN peacekeepers in the Central African Republic to 26.
The UN mission "is investigating new allegations concerning both sexual exploitation and abuse and other misconduct by UN peacekeepers in Bangui," UN spokesman Stephane Dujarric told reporters in New York on Tuesday. Mission chief Parfait Onanga-Anyanga told troops and police in Bangui that there would be "zero tolerance" for such actions and "no complacency for perpetrators".
The four girls, all minors, received medical care, along with shoes, clothes and hygiene kits. The troops were accused of rape, sexual exploitation and transactional sex with the girls, some of whom were living in a camp for displaced civilians in Bangui, a UN official told AFP.
'Sick and tired'
The latest scandal was discussed by the UN Security Council during a closed-door meeting on Tuesday, prompting fresh calls for action to put a halt to the recurring cases. "We are really sick and tired of this coming back each time," New Zealand's Ambassador Gerard van Bohemen told reporters after the meeting.
"There are calls for the council to be given specific information about what is going on in response to these allegations," he said. Under UN rules, it is up to the troop-contributing country to investigate and prosecute soldiers accused of misconduct while serving under the UN flag.
UN Secretary General Ban Ki-moon fired the head of the 10,000-strong MINUSCA force last year over the mounting number of cases, but the allegations have continued to surface. Ban has warned that he is ready to throw out an entire peacekeeping unit if their country fails to prosecute soldiers accused of sex abuse.
'Gross failure'
The United Nations was badly shaken last year when it was reported that UN peacekeepers engaged in "transactional sex" with hundreds of women in Haiti and elsewhere, in exchange for food and medication.
The world body was also rebuked after failing to properly report allegations that French and African troops in CAR had forced children to perform sexual acts in exchange for food, from December 2013 to June 2014.
France has several thousand troops deployed in the Central African Republic as part of its Sangaris force, which is not under UN command. Fourteen soldiers from that force are under investigation in France as a result of those allegations.
An independent panel last month described the UN's delayed reaction as a "gross institutional failure to respond to the allegations in a meaningful way".
The country is struggling to recover from deadly sectarian violence that exploded after a 2013 coup, pitting largely Muslim rebels against Christian militias.