Zimbabwean graduates accuse their government of pimping its workers
Agency Staff | February 05 2016 | BUSINESS DAY
THOUSANDS of unemployed Zimbabwe graduates could soon find themselves with their first jobs in South Sudan but there is just one catch: President Robert Mugabe's government is thinking of taking 25% of their salaries.
The official Chronicle newspaper reported on Thursday that South Sudan wanted "20,000 graduates to work in different fields in the North African country".
With high levels of unemployment in Zimbabwe, Mr Mugabe's government last year announced a scheme to export graduates to countries including South Sudan, Botswana, Angola and Namibia, according to a report in the Herald of June 2015.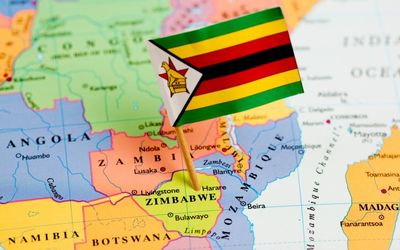 The scheme was aimed at promoting "brain circulation" on the African continent, officials said then. They conceded that there would be a financial benefit to Zimbabwe's government.
Now the authorities are debating whether to make exported workers send back 25% of their salaries to their families "or deposit it into a pool monitored by the government", the Chronicle said.
"There should at least be a percentage that will be remitted back to the country or directly into a government pool," Caleb Mharapira, a senior official in the ministry of higher education was quoted as saying.
The proposal met with debate on Twitter, with Zimbabweans asking if the government was "pimping" its workers.
"So the graduates will be forced to remit money to a Zanu (PF) pool. This pool is surely going to be abused," posted one reader to the Chronicle online.
The report suggested that the workers would be paid UN rates "which are far more than salaries most Zimbabweans are paid in foreign countries".
Reports from South Sudan say that legislators there this week passed a bill limiting the number of foreign aid workers allowed to work in the country.
Aid agencies have to make sure that 80% of their workers are South Sudanese nationals, Radio Tamazuj reported.
The provision is unlikely to affect the export of Zimbabweans who — if the scheme goes ahead — will be working as professionals in other fields, including as teachers, engineers and pharmacists.
Zimbabwe's rates of employment differ widely depending on whether jobs in the informal sector are taken into account.
If they are, the unemployment rate stands at about 11%, according to the most recent tally.