Ashlyn Anderson and Amy J. Nelson | | FOREIGN AFFAIRS
U.S.-Indian Defense Cooperation and the Rise of China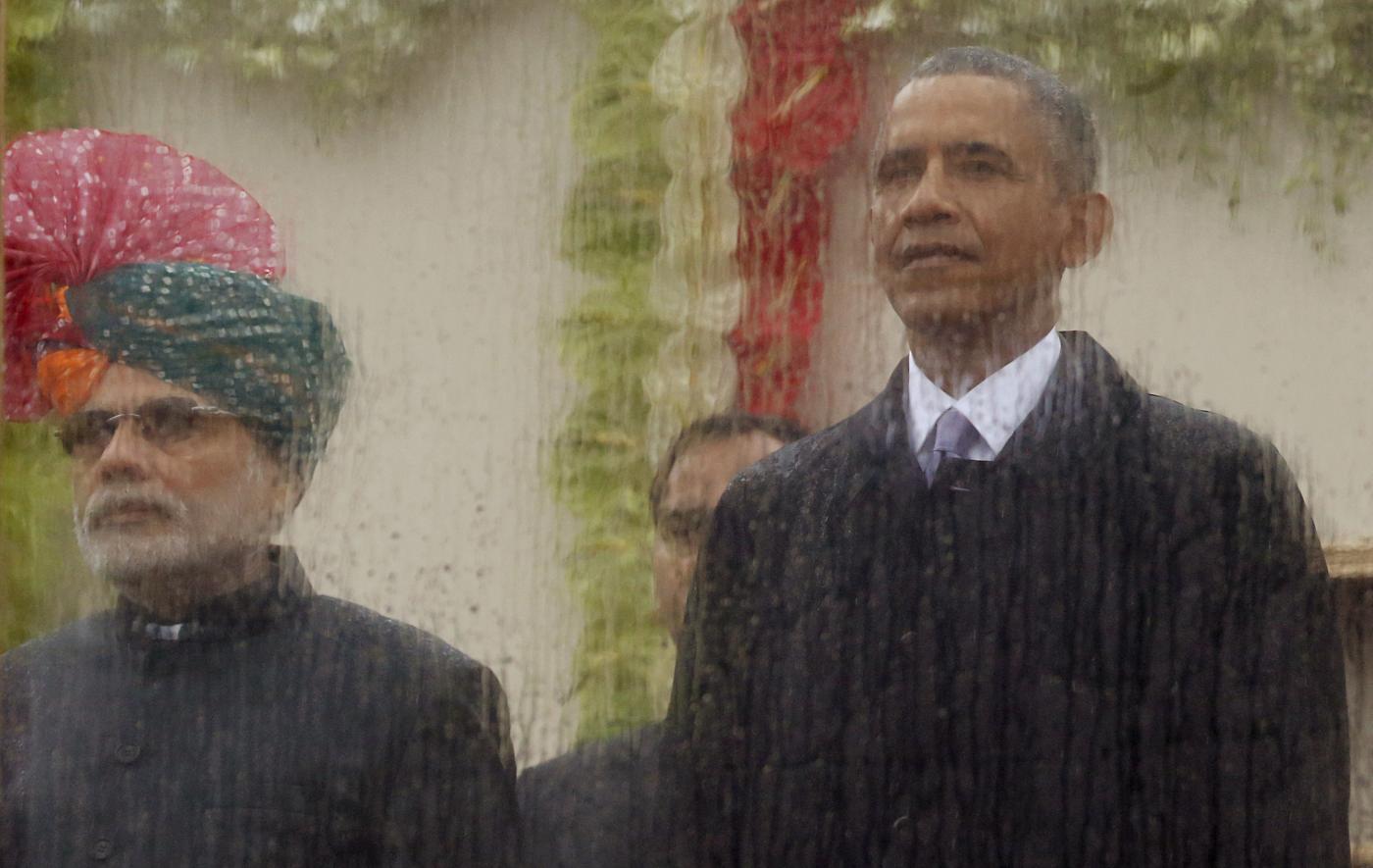 In January last year, U.S. President Barack Obama made a historic trip to India to celebrate Republic Day as the chief guest of Prime Minister Narendra Modi. During the visit, the two countries announced six "pathfinder efforts" for the eventual joint development and manufacturing of defense weapons. Since then, Washington and New Delhi have made quick progress. Although the current projects are relatively modest, they could soon lead to bigger ones involving the critical technologies India seeks to shore up its defense industry and, in turn, make India the strong partner that the United States needs in its rebalance to the Asia Pacific.
For its part, India can speed things along if it signs on to the three "foundational agreements" that the United States requires of all of its defense partners. Signing these agreements would signal India's commitment to defense cooperation and help sustain it well into the future. Meanwhile, the United States should keep in mind that success for previous U.S. cooperative defense projects has depended on consistent management and a comprehensive strategy underpinning the cooperation. With that in mind, the United States will have to signal to India that it is more than just a fair-weather friend—the United States is in it for the long haul—while managing expectations at home about the pace and character of the new strategic ties.
NATURAL ALLIES
Ever since U.S. President Bill Clinton was in office, the United States has pursued closer ties with India, which Clinton called a "natural ally." It is a rising, democratic power that shares the United States' strategic vision for the Asia Pacific and Indian Ocean region.
But India's responses to these overtures have been, by and large, lukewarm. New Delhi has hesitated to align itself too closely with any superpower, and it has had concerns about U.S. support for Pakistan and Washington's reliability in the long term. After all, it was not two decades ago that the United States imposed sanctions on India for its 1998 nuclear weapons tests. The 2008 U.S.-Indian civil nuclear agreement, which Washington promoted as a way to shore up the strategic partnership, seemed to make great strides in mending fences. Since taking office in 2014, moreover, Modi has welcomed closer ties with the United States as a means of advancing India's national security and economic goals.
As a result, even before the latest round of diplomatic globe-hopping, the U.S.-Indian defense relationship had been growing friendlier. The two countries have participated in joint military exercises across all services. In fact, India conducts more exercises with the United States than any other country. For the last ten years, bilateral defense trade has climbed, with India purchasing $10 billion in major systems from the United States, a figure that could soon surpass India's military trade with Russia and Israel, the country's current top arms suppliers.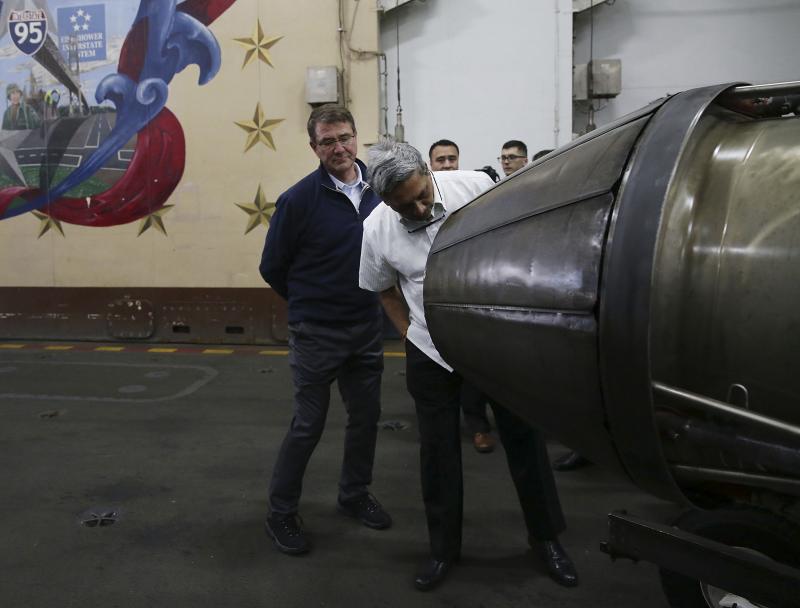 Now, both India and the United States are moving bureaucratic mountains to shift from a buyer-seller relationship into a new phase of collaboration. Like many of the NATO allies, India hopes to navigate this transition successfully—and profitably. During Obama's landmark trip, the United States and India finalized a new, ten-year defense framework that resolved to effectively implement the 2012 Defense Trade and Technology Initiative (DTTI), which had laid out parameters for increased defense trade between the United States and India. A few months after Obama's visit, in June 2015, U.S. Secretary of Defense Ash Carter stopped in India to officially sign the new framework documents. In September, the United States even created a special India Rapid Reaction Cell in the Pentagon—the first country-specific cell of its kind—to streamline defense collaboration. And then, in December, Indian Minister of Defense Manohar Parrikar met with Carter in Washington to discuss the next steps in defense cooperation.
IN DEFENSE
In this next phase of U.S.-Indian cooperation, India, the world's top arms importer, is looking for paths toward greater self-reliance in manufacturing its own defense equipment, or defense indigenization, as it is called. Being able to design and build one's own weapons has obvious benefits, but it is increasingly out of reach for developing countries because of the capital and technical expertise it requires.
The next-best option, then, is codevelopment, in which two or more countries participate in the research and development of novel defense items. All countries involved retain some ownership of the technology produced, but they can split the cost of research and the profits from sales. Codevelopment typically doesn't involve thetransferof technology from one country to the other because the end product usually involves new technology developed and produced throughout the course of the collaboration. These arrangements can be bureaucratically tricky and difficult to manage and implement. They require that both countries be in full agreement about what items it would be mutually beneficial to develop.
The next step down from codevelopment is coproduction, which involves the manufacturing of defense articles using technical information, parts, or know-how from a foreign government. Coproduction offers its own economic advantages—the development of a manufacturing base and the creation of jobs—even though the technology transfer involved is often limited. Coproduction projects are also worthwhile in that they allow a country to produce defense items not only to use on the battlefield but also to sell abroad.
In its early stages, DTTI focused on low-level codevelopment and coproduction initiatives. The four pathfinder projects are modest with respect to technical challenge and military sensitivity. Among them are two government-to-government codevelopment projects already under way that include research and development of mobile electric hybrid power sources and next-generation protective body suits. Two additional coproduction ventures, a roll-on roll-off kit for the C-130 aircraft and the mini-Raven Cheel UAV, are still in the pipeline. The relative lack of progress on the second two highlights India's reluctance to collaborate when the technologies involved are perceived to be less than cutting-edge and the United States' unwillingness to embark on projects that require the transfer of more sensitive and proprietary technologies.
So far, both sides' commitment to the partnership has prevented outright breakdowns in these processes, and new projects continue to be discussed. Working groups are now exploring the possibility of transferring aircraft carrier and jet engine technology and know-how to India for its own military upgrades. But a failure to align goals and expectations could eventually derail DTTI and stymie progress in the defense relationship.
FOOLISH GIVEAWAY?
As it presses forward, the United States might consider the lessons of its own track record on coproduction and codevelopment.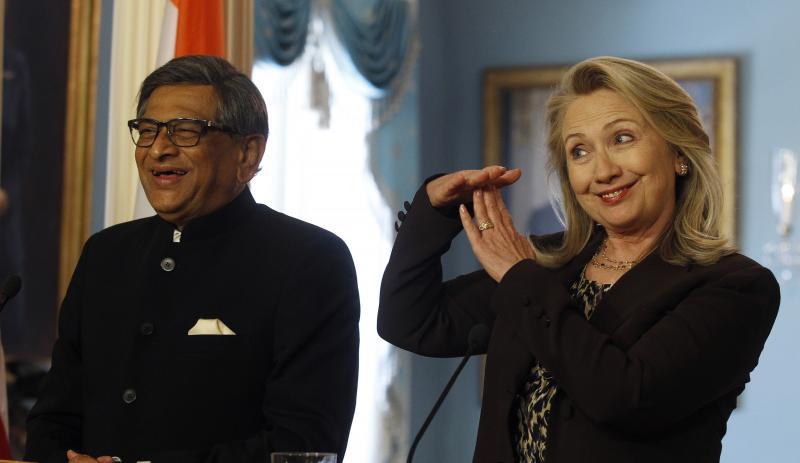 The United States first began entering into cooperative defense relationships after World War II to help build up NATO allies' defense bases. These relationships were designed to ensure "superiority in military technology over potential adversaries." Implicit in the policy, however, was the idea that the United States would also maintain technological superiority over its allies. At first, in the post-World War II period, the United States preferred direct sales of lower-tech weapons through the Military Assistance and Foreign Military Sales programs to coproduction or codevelopment projects.
Eventually, as NATO allies' economies recovered and they looked for greater defense indigenization, the United States opted for coproduction and later, codevelopment projects. For example, the coproduction of the HAWK air defense system (which was a NATO-wide endeavor) proved to be a net gain for the United States, with lowered production costs, improved interoperability, and minimal foreign exploitation of the technologies transferred. Cooperative defense arrangements with Japan, by contrast, began to fizzle in the 1980s when economic competition became a dividing force for the countries. The codevelopment and coproduction of the FSX fighter in Japan using U.S. F-16 technology was nearly derailed due to concerns in Washington that the deal was a "foolish giveaway" of technology that would give Japan a competitive advantage in the global aerospace trade. From a strategic perspective, the project helped cement the U.S.-Japanese alliance, but from an economic one the project undermined U.S. competitiveness and eroded profit margins.
Historically, all such programs have faced criticism from sectors of the U.S. government and the public because of the threat to both U.S. military and economic superiority. The presence of a watertight strategic rationale for projects, such as arming NATO allies against the Soviet Union, helped to quell those concerns, at least temporarily. But defense cooperation is often vulnerable to changing alliances or dissipating threats.
For now, U.S.-Indian defense cooperation enjoys bipartisan support in the United States because India is a rising democratic power that shares U.S. strategic interests in the Asia Pacific. Partnership will thus likely continue—even under a new U.S. administration. For any new projects to be worthwhile for both parties, though, they will need to be well defined, with expectations outlined at the outset and perspectives from government, industry, and the military effectively coordinated throughout.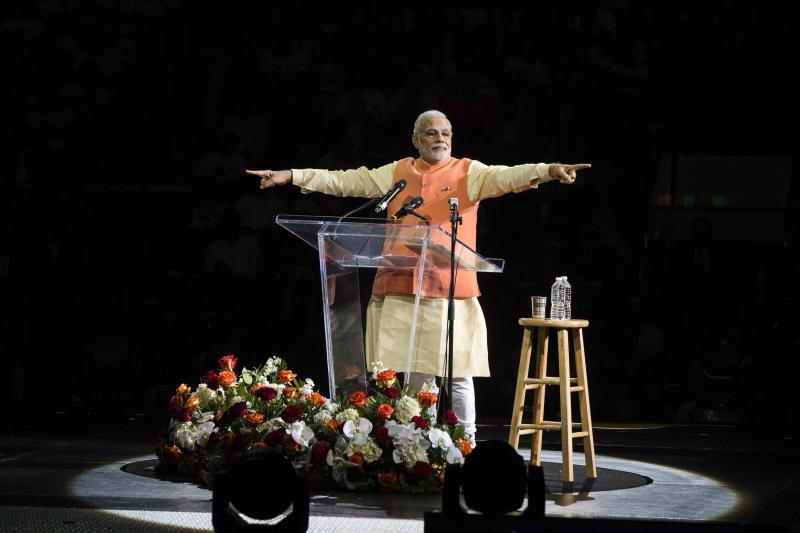 Here, India's own willingness to sign three foundational agreements on security cooperation will be key. For a long time, it has refused to sign the Communications and Information Security Memorandum of Agreement (CISMOA), which allows for secure communications interoperability between partners during bilateral and multinational training exercises and operations; the Logistics Support Agreement (LSA), which facilitates the exchange of logistical support, supplies, and services between the U.S. military and the armed forces of partner countries; and the Basic Exchange and Cooperation Agreement (BECA) for the sharing of geospatial intelligence. The Indian government has typically claimed that these agreements would compromise India's sovereignty.
Washington and the U.S. military can't be expected to be comfortable with defense cooperation with India, however, if the rules of that cooperation are not clearly outlined and agreed to by all parties and if India deviates from expected defense cooperation norms. The United States has insisted on similar agreements with all of its defense collaborators. In the case of India, the United States has so far been able to work around the missing agreements to transfer lower-level technology and conduct joint exercises, but this can't continue indefinitely and it won't be a suitable arrangement for more sensitive technologies. There is too much at stake, both militarily and economically.Following Minister Parrikar's visit, India has reportedly agreed to "reopen talks" with the United States on the LSA and is amenable to reconsidering its position on the others. Although that constitutes progress, it is still a far cry from outright agreement.
COOPERATIVE PAYOFF